The South Bank Show: Abi Morgan, Sky Arts 1 |

reviews, news & interviews
The South Bank Show: Abi Morgan, Sky Arts 1
The South Bank Show: Abi Morgan, Sky Arts 1
Selective, and secretive, portrait of top British dramatist Abi Morgan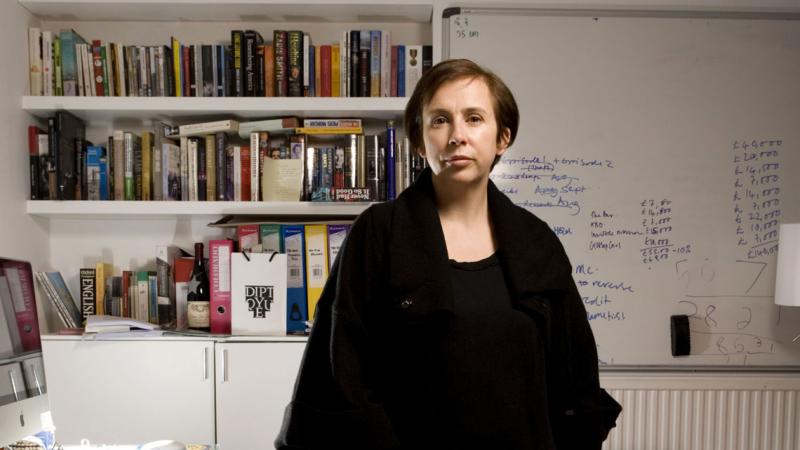 Blank slate? Abi Morgan pictured - once only in this South Bank Show film - in her real working environment
It's been a decade since the television drama Sex Traffic brought writer Abi Morgan into the mainstream. It won an impressive collection of awards, and its tale of international prostitution networks, and their brutality, was as harsh and under-the-skin as they come.
In the time since, Morgan has established herself as one of the go-to British writers of her generation, with film work including The Iron Lady (Meryl Streep as Margaret Thatcher, pictured among enemies, below right) and Shame, television drama (for, and about, the BBC, The Hour), and plenty of theatre work. We haven't heard, however, much about her as an individual in the usual newspaper or other interviews, aside from a BAFTA lecture in 2012. For a writer whose work has often emphasized the distinctions between public and private lives (Margaret Thatcher in The Iron Lady, Charles Dickens in The Invisible Woman), we didn't discover much more about Morgan the person in this new South Bank Show, either.
Intrusions into a writer's biography never guarantee revelations about their creativity
Neither James Norton's film, nor presenter Melvyn Bragg, challenged her at all, not least in its choice of main interview location, which turned out to be the corridors of Hornsey Town Hall, which also provided the strangely atmospheric background for sets of The Hour. There was very minimal footage from Morgan's working environment (main picture), from which we may at least have discerned that she uses white boards to direct her plotting strategies.
You might argue that the work speaks for itself, and details of background and family life (given minimally here) are just that, background. Morgan doesn't come across as a character who's ready to make assertions, either about herself or about her work: her BAFTA lecture had her emphasizing a quote from Socrates, along the lines of "knowing one thing, that I know nothing".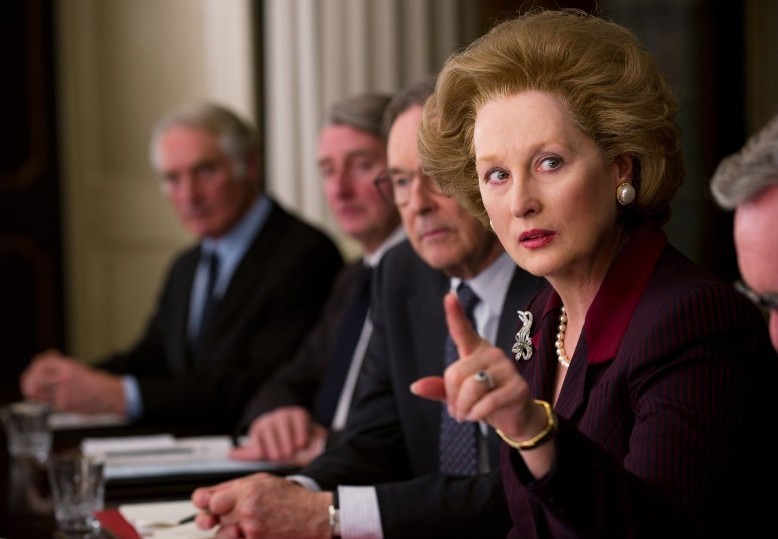 I don't think that washes. That a writer who delves into her characters so closely can deny that an interviewer can delve in the same way (were director Norton and Bragg just being over-deferential?). There were moments of honesty, as when Morgan admitted her disappointment at the BBC dropping The Hour after its under-performing second series; she had wanted to follow the newsroom drama at least as far as the Bay of Pigs crisis, she said, while Ben Whishaw (pictured, below left) from that show was momentarily interesting about Morgan's propensity to engage with "darkness".
It left you trying, sniffer-dog style, to hunt out the real directions. Such a canine metaphor is more than relevant, since Morgan has repeatedly used the term "dog whistle" to indicate the moment when she's developing a script when she has suddenly "heard" the central idea that reveals the whole depths of the project/individual to her. We can only wonder whether there's a real hound in her life, though we did get the briefest allusions to the existence of two children (though none to her husband).
As well as, on the pet front, a morbid childhood tale (never previously told, as far as I can discover) from Morgan's mother, the actress Patricia England, about the drowning of over-breeding gerbils in the family garden after a rain storm. England's "accidentally on purpose" admission is one that might hint that the shrinks would have been arriving pronto, but Morgan seemed as well-adjusted an individual as you could hope to encounter. And no allusion to her parents' – apparently messy, as Morgan has herself spoken of it elsewhere – divorce when she was 11. It was all topped by a frankly daft directorial visual reference to Hitler's evident affection for his (canines again!) dogs, in a reference from Morgan to how you can find the human sides in all power leaders. However you may view Margaret Thatcher's treatment of the miners, that one really did come in at the top end of over-the-top.
We saw Morgan in the process of rehearsal of her Royal Court show The Mistress Contract (underwhelmingly reviewed on theartsdesk), as well as in preparatory work for her next television drama River, and a new feature film, Suffragette. But shamefully, there wasn't a single allusion to her work with Steve McQueen on Shame – though Morgan's BAFTA lecture two years ago gave that project as much attention as anything else in her career. Nothing on her bringing Sebastian Faulks' Birdsong to the screen either, a project that had apparently eluded all other would-be adapters.
This South Bank Show was the usual technically accomplished product for the strand, but left you wondering whether it was constraints of time or of commitment that kept the potentially most interesting parts of the story off-screen. Intrusions into a writer's biography never guarantee revelations about their creativity (unless it's Morgan on Dickens?). But for a writer who grills her own characters so keenly, we could have hoped for a far more incisive interrogation of Morgan than this one.
For a writer who grills her own characters so keenly, we could have hoped for a far more incisive interrogation of Morgan herself
rating
Explore topics
Share this article