SAS Rogue Heroes, BBC One review - rock'n'roll desert warfare from the pen of Steven Knight |

reviews, news & interviews
SAS Rogue Heroes, BBC One review - rock'n'roll desert warfare from the pen of Steven Knight
SAS Rogue Heroes, BBC One review - rock'n'roll desert warfare from the pen of Steven Knight
Indecently enjoyable TV treatment of Ben Macintyre's book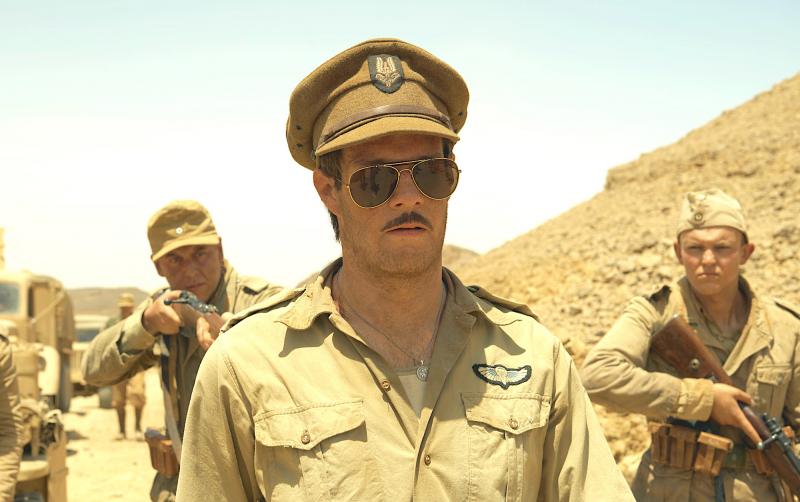 Action man: David Stirling (Connor Swindells)
Irregular warfare has proved to be a speciality with the British armed forces. This new six-part series, based on Ben Macintyre's 2016 book, tells the story of the chaotic birth of the Special Air Service during the war in North Africa in 1941, and it's a rollicking ride.
The screenplay is by Steven Knight, who has repeated his Peaky Blinders trick of using an ahistorical soundtrack to soup up the on-screen action. However, where the Brummie gangster odyssey unfolded against a backdrop of the White Stripes, Nick Cave and Leonard Cohen, this time Knight has gone rockier. The narrative is liberally sprayed with chunks of AC/DC, from "Highway to Hell" to "Live Wire", while The Stranglers and The Damned leap out of the speakers at opportune moments. When Captain David Stirling and his ragged but ferocious troupe sweep in from the desert to destroy German and Italian airfields, they're accompanied by The Clash's "I Fought The Law" (though in this case the law didn't win).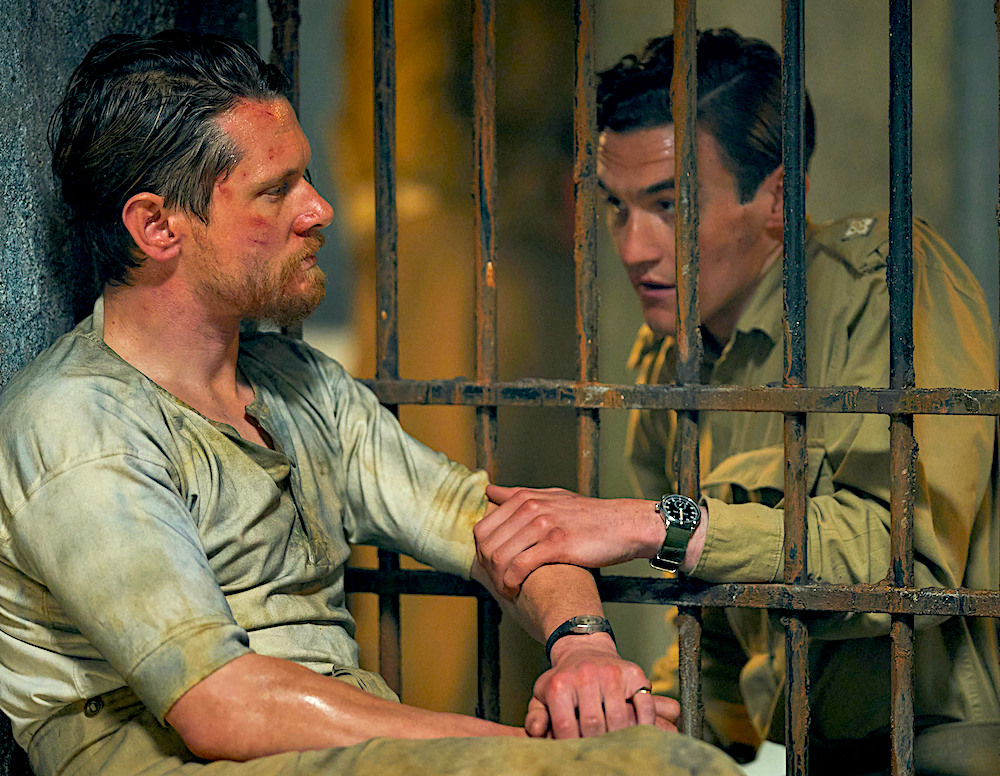 It's a risky ploy, since it gives the impression that insanely dangerous secret missions and massacring hordes of Germans are merely extensions of the entertainment industry, but it undoubtedly fires the show with ferocious jolts of energy. Also, the exploits of Stirling and his crew genuinely were more outlandish than fiction, involving the kind of suicidal heroics that only a miniscule percentage of anybody's army would ever dare to countenance.
Stirling himself is played with steely, hard-drinking nonchalance by Connor Swindells, whom we first meet kicking his heels in Cairo, seething that he isn't charging into the front lines to try to rescue the British garrison enduring an interminable Axis siege in Tobruk ("if you want blood, you've got it," AC/DC remind us in the background). Knight gives us a handy primer into Stirling's thought processes when he calmly terrorises a pair of belligerent Australian soldiers merely by methodically describing his cold-blooded gift for waging total war ("Spoons, tea-towels, cups of tea, they are all weapons…"). This is also a man who won't hesitate to shoot a badly-injured comrade through the head when he's no longer capable of carrying out his mission, and insists on taking his newly-formed SAS for their inaugural parachute drop behind enemy lines in a howling sandstorm. Almost half his men were lost, though that didn't dissuade him from pressing on with the mission.
The triumvirate of leading characters is completed by Jack O'Connell's swashbuckling and genuinely scary Lieutenant Paddy Mayne, a fiery Ulsterman who was an excellent boxer, a rugby international and (as depicted here) a fearless brawler who doesn't balk at battering the daylights out of some sadistic military policemen (pictured above, O'Connell with Donal Finn as Eoin McGonigal). Then there's Lieutenant Jock Lewes (Alfie Allen), a natural leader who compels his men to follow him with a cold, implacable logic, as if doubt or uncertainty had never been invented.
What Knight is aiming at is to convey the particular nature of warriors like these, men who'd probably end up in jail during peacetime but come into their own in the terrible abbatoir of combat. "In war we are allowed to be the beasts that we are," Stirling remarks. Lewes amplifies the thought: "Certain men are identified by war itself as its natural executors...they take matters into their own hands."
Meanwhile, the setting of the story in the wartime Middle East offers plenty of scope for drama, melodrama and romance. There's a peach of a role for Dominic West as the louche, somewhat vainglorious Dudley Wrangel Clarke, a specialist in secret deception operations sometimes involving women's clothing. Then there's the sultry Eve Mansour (Sofia Boutella, pictured above), an agent for the Free French who's always trying to wheedle out nuggets of information to impart to General de Gaulle. She's often to be found lurking in Cairo's Empire Club, with its jazz band and belly dancers. At any moment you expect Humphrey Bogart to walk in and hide some letters of transit inside the piano (let's not forget that Knight also wrote the cod-Casablancoid flick Allied).
Whatever, it's all a bit of a hoot, and quite indecently enjoyable.
The exploits of David Stirling and his crew were more outlandish than fiction
rating
Explore topics
Share this article