Paranoid, ITV |

reviews, news & interviews
Paranoid, ITV
Paranoid, ITV
Hectic northern crime drama starring Lesley Sharp and Indira Varma lacks characters
Friday, 23 September 2016
Indira Varma plays insufferable but vulnerable in 'Paranoid'
They keep on coming, these crime dramas, from every direction. The Viking invasion continues, the co-productions with France, the ongoing American global takeover. Meanwhile back in Blighty, Red Productions have been a reliable source of quality drama since the 1990s. Their most recent forays into crime have both involved Sally Wainwright: Happy Valley was theirs, and so was Scott & Bailey.
Their latest, modishly, is an international collaboration:
Paranoid
, a new eight-parter set somewhere quiet and northern, was made in conjunction with Studio Canal and is destined for Netflix.
In one sense it's got Red written all over it. One of the leads is Lesley Sharp, the reliably intriguing actress who is practically a member of the Red house band. Here she plays Lucy Cannonbury, who witnesses a horrific murder in a playground where, though childless, she regularly goes to read. Her witness statement is strangely particular, her manner oddly calm. "I like to be present," she explains. The audience can already feel itself backing off warily. Not so damaged old-school copper Bobby Day (Robert Glenister), who finds himself lured by her to a Quaker meeting to soothe his evidently nervous disposition.
The resident detectives have all got their own issues. Nina (Indira Varma) is insufferably gobby but vulnerable after she's ditched by her boyfriend. Junior sidekick Alec (Dino Fetscher), who seems too goody-two-shoes to be true, has a fishy back story involving his mother and an iffy psychologist (Michael Maloney) involved in the case. Only their boss (Neil Stuke being very much Neil Stuke) seems so far to lack skeletons in the closet. His only problem is he can't spell the word "weird", which is a problem as we are frequently reminded the whole case answers to that description.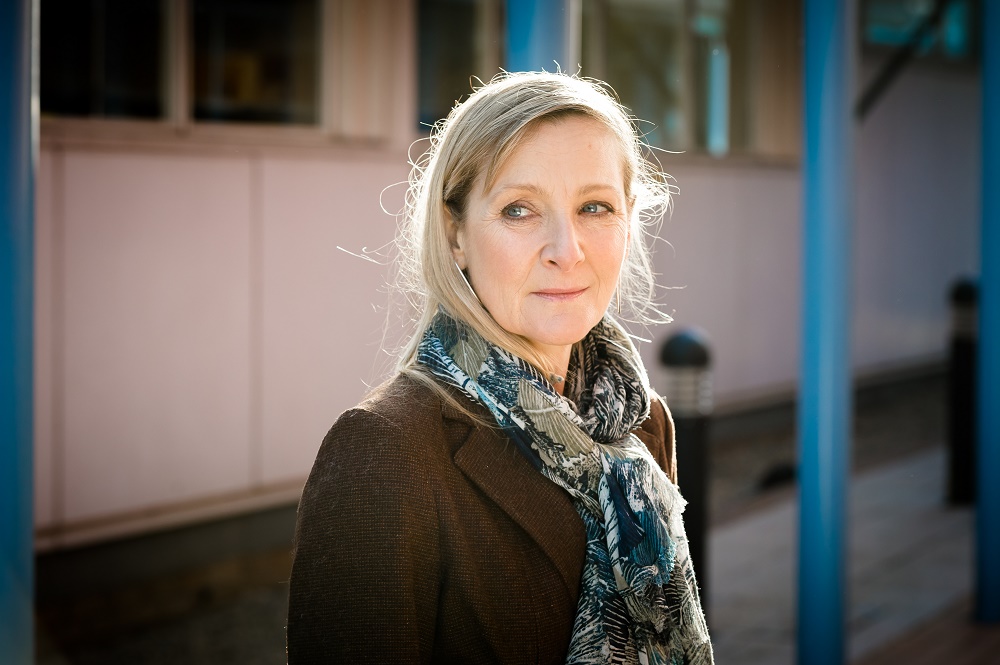 The plot canters along in the contemporary kinetic vein, pausing only to put up signposts pointing towards clanging dramatic ironies ("the English countryside is like a fairytale!" trills a foreign detective). By the end of the first episode the principal suspect has thrown himself to his death - or been thrown to it by someone else - and another body has turned up in a German swimming pool, while someone is skulking in the bushes, sending cryptic messages, and pretending to be a detective.
When a drama hastens to make itself look busy, busy, busy, characters have no time to settle in. Here they hasten to introduce themselves with eager-to-please speed-dating dialogue. The most authentic scene, in which an actor was for once given some recognisable meat to chew on, found Varma reacting to the news of the abrupt end of her relationship. Later she ruined it by announcing to the office, "I'm 38! My arse is starting to sag!"
Paranoid could be gripping, and yet somehow isn't. Goodness only knows what our American chums will make of it on Netflix. At least they won't have seen all the cast playing other coppers in other weirdly similar cop shows.