The Diplomat, Netflix review - can London's new American ambassador prevent World War Three? |

reviews, news & interviews
The Diplomat, Netflix review - can London's new American ambassador prevent World War Three?
The Diplomat, Netflix review - can London's new American ambassador prevent World War Three?
Sorkin-esque drama takes a satirical look at the 'special relationship'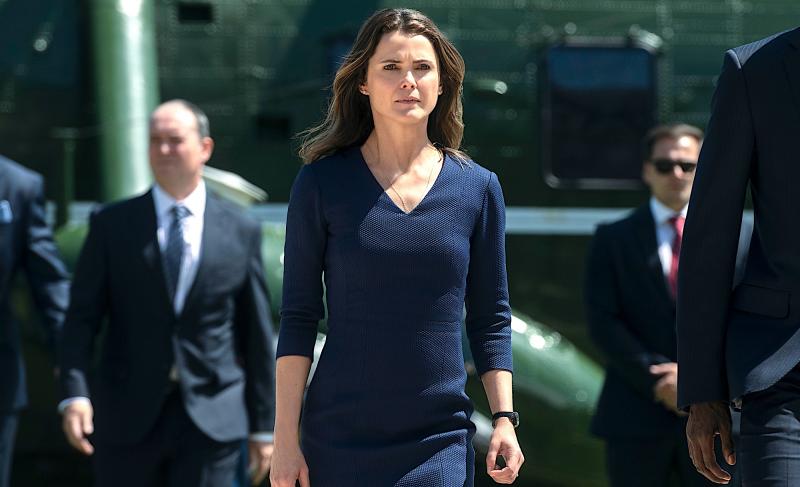 Ambassador Kate Wyler (Keri Russell) hits the ground running
Does the "special relationship" really exist? Judging by Netflix's sparky new political drama, yes it does, with London-based CIA agent Eidra Graham (Ali Ahn) going out of her way to spell out the unique intelligence-sharing arrangements between the US and the UK. Just as long as everyone remembers that the Americans are well and truly in charge, nothing can possibly go wrong.
The titular diplomat is Kate Wyler (Keri Russell), who thought she was about to be posted to Kabul but is instead diverted to become the US ambassador in London, following an attack on a British aircraft carrier in the Persian Gulf which has left 41 sailors dead. Kate has proved herself an accomplished fire-fighter in various hazardous hotspots, and has been sent London-wards on the express instructions of President William Rayburn (Michael McKean). There's a subtext to her appointment too, because (although she doesn't initially realise it) she's being weighed up as a potential Vice-President.
Creator and screenwriter Debora Cahn has evidently done her homework on both the US-UK relationship and on domestic British politics, and no expense has been spared on glamorous London locations, including a meticulous recreation of the ambassadorial residence in Regent's Park. But since this is basically a satirical drama, you'd hardly expect documentary-style realism. The notion that the US ambassador would become a pivotal player in explosive rounds of high-wire political chess involving Iran, France and Russia could only have been dreamed up by an American. And while we may have had incompetent or delusional Prime Ministers in Downing Street, pig-headed PM Nicol Trowbridge (Rory Kinnear, pictured above) belongs to his own exclusive category of political lunacy, vowing to "rain hellfire" on Iran or launch a unilateral British attack on Russia. Happily, Kate's gift for seizing control of the situation means that, in season 1 at least, Armageddon is temporarily shelved.
But much of the joy of The Diplomat derives from the writing by Cahn and her team. In somewhat Aaron Sorkin-esque style (you could almost bill this as The East Wing), the repartee is smart, fast and sharp enough to draw blood, and a strong cast helps fill out the contours of some nicely-drawn characters. There's far too little of McKean (who not only played Saul's older brother Chuck in Better Call Saul, but also David St Hubbins in This Is Spinal Tap), who expertly brings us an ageing President not yet entirely detached from reality, while Miguel Sandoval delivers brutal doses of realpolitik as Secretary of State Miguel Ganon. Celia Imrie brings sly knowingness to the role of Margaret Roylin, a slippery political fixer who helped Trowbridge into Downing Street at the expense of Foreign Secretary Austin Dennison (David Gyasi).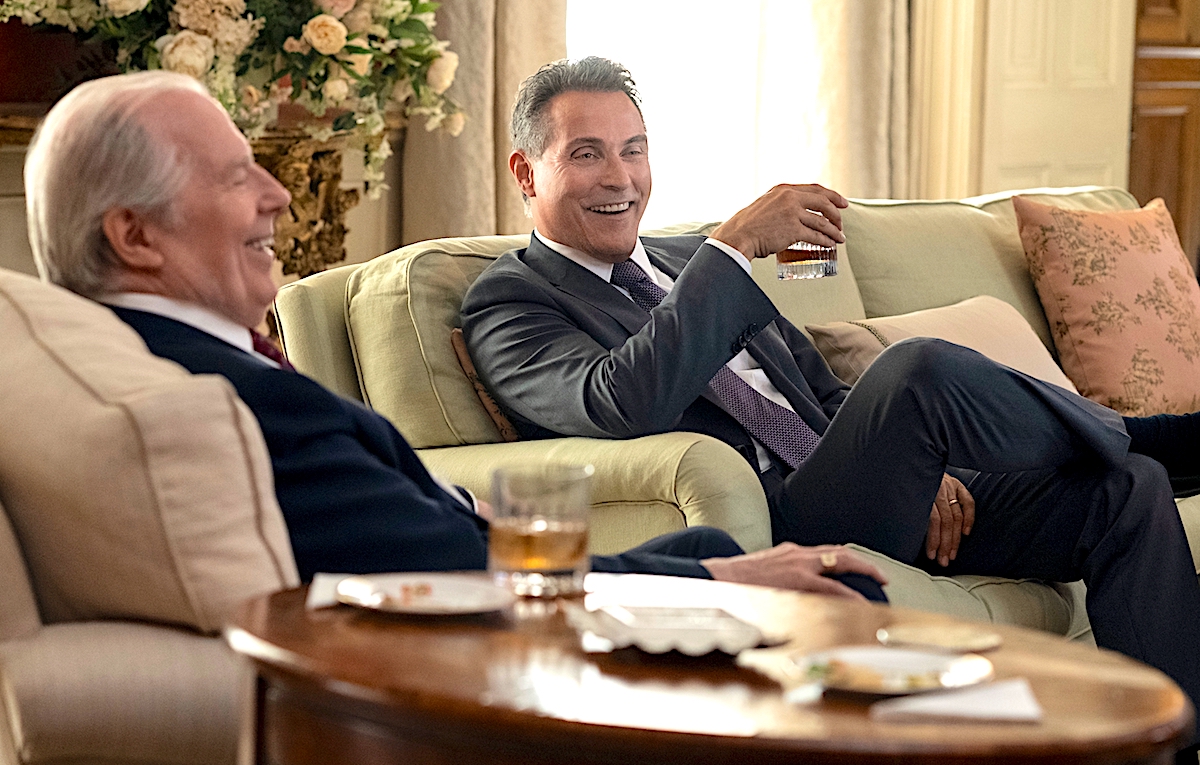 Pick of the bunch is Rufus Sewell's brilliant portrayal of Kate's husband Hal Wyler, himself a veteran diplomat and former ambassador whose posture as "the wife" (as he ironically refers to himself in relation to Kate) is camouflage for his incessant back-channel politicking (pictured above, Sewell and Michael McKean). He's been around the block, he's been through the mill and he knows where the bodies are buried, and he's about as likely to settle for a quiet retirement as Elon Musk. Hal's relentless ambition and instinctive deviousness have seemingly driven an unbridgeable divide between himself and Kate, yet it's Hal who makes a critical breakthrough in the gathering political crisis. But he's going to expect something big in return…