The Continental, Prime Video - welcome to the expanding John Wick universe |

reviews, news & interviews
The Continental, Prime Video - welcome to the expanding John Wick universe
The Continental, Prime Video - welcome to the expanding John Wick universe
Origin story of the hitman's hotel makes a sluggish start
Wednesday, 27 September 2023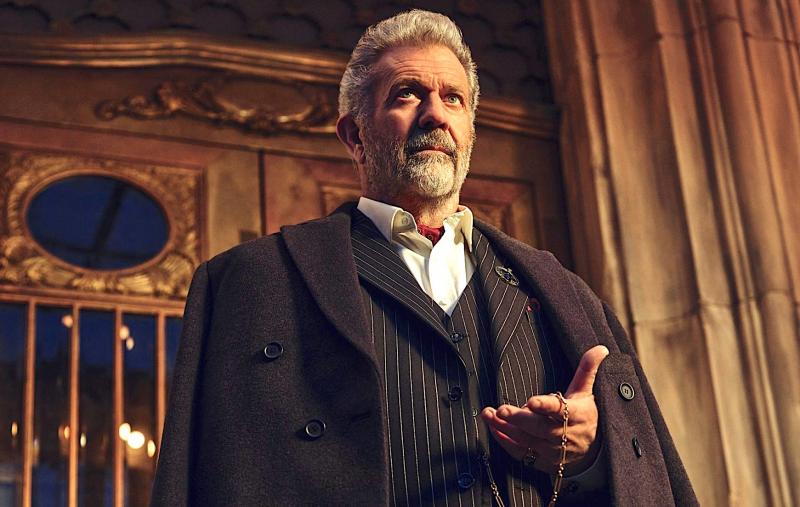 Thoroughly unpleasant: Mel Gibson as Cormac O'Connor
Now that earnings from the John Wick movie franchise have topped a billion dollars, it's no surprise that there should be moves afoot to cash in by developing a "John Wick Universe".
And here we have it, since Amazon's The Continental (subtitled "From the World of John Wick") is the back story of the renowned New York hotel in the Wick movies. It's a demilitarised zone of mandatory calm where weary hitmen come for a bit of rest and relaxation in between their murderous endeavours.
In the movies, the Continental is suavely managed by Winston Scott, played with cynical guile by Ian McShane. But here, the clock has spun back to the mid-Seventies. The hotel manager is Cormac O'Connor, and the role has been commandeered by a grey and grizzled Mel Gibson, who steps into it as if he's shrugging on a favourite suit. His criminal connections are apparently limitless, he exudes concentrated mercilessness, and he'll kill as many people as it takes to get what he wants. For instance, he gives one of his incompetent underlings the choice of having his family massacred or jumping out of the window. He opts for the latter.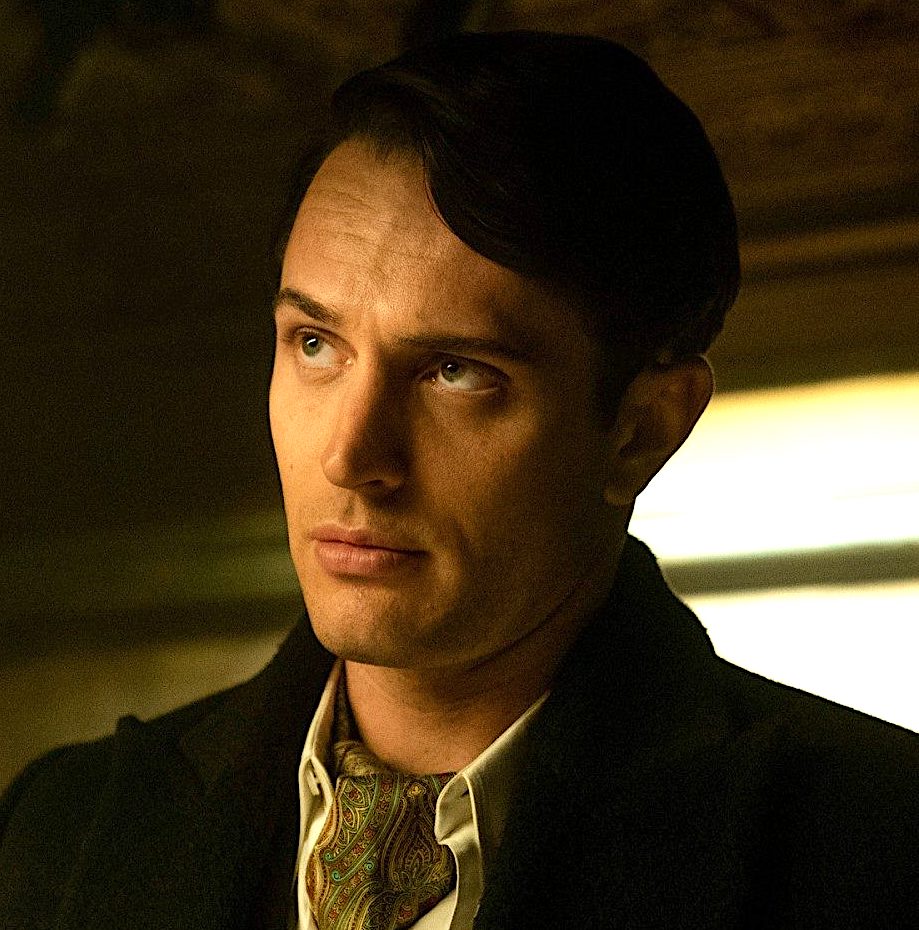 The struggle for the soul of the Continental will be the theme of the series (only the first of three movie-length episodes is so far up on on Amazon), but what Cormac wants right now is an antique coin press which has been stolen from the hotel's strongroom. Why he's so desperate to get this curious item back is not immediately spelled out, but we can surmise that it's bound up with the arcane lore and mythology of the Wick-o-sphere.
Meanwhile, we get clued in to the origins of Winston Scott (Colin Woodell, pictured above), who we first meet as he carries out a financial hustle in London. He's in a swanky hotel pitching a supposedly super-lucrative opportunity to invest in a chain of car-parks to a man called Davenport (Patrick Bergin), and he has craftily enlisted Mrs Davenport to help him swing the deal by pretending that David Bowie's manager, Tony de Fries, is already an enthusiastic participant in the scheme. It's a symptom of the show's over-eagerness to keep reminding us of its mid-Seventies dateline, with music from Donna Summer, ZZ Top and Yes, echoes of Studio 54 decadence and a scuzzy, sleazy pre-Mayor Giuliani New York (mocked up in Budapest, apparently).
But Winston's night of celebration with Mrs Davenport is rudely interrupted by a squad of masked goons, who dump him in a laundry basket and cart him back to New York. Cormac has a mission for him – he knows it was Winston's brother Frankie who stole the coin press, and he wants Winston to find Frankie. Or else. There's a big tangle of historic psychodrama wrapped up in all this, since it seems Frankie and Winston were adopted by Cormac, and it was a hellish experience.
Which may be very interesting, but there's a bit too much plot and all-round baggage to get to grips with which makes it difficult to sit back and just let the action wash over you. The allure of the John Wick movies is Keanu Reeves's almost sub-verbal performance and his Zen-like waltz through the prolonged action scenes, set in a heightened milieu of samurai-like order and discipline. McShane's Winston and the Continental's imperturbable concierge, Charon (the splendid Lance Reddick, RIP), do very little but manage to tell you a lot. The young Charon we meet here, played by Ayomide Adegun (pictured above), has a great deal to learn.
In the films, people die in droves, but it's done with a deadpan, nonchalant air. In The Continental, the violence is explicit and brutal, and it's in your face (quite literally, in the case of a man who has his head smashed in with an iron). Perhaps its main problem is it doesn't have John Wick in it.
There's too much plot and all-round baggage to get to grips with
rating
Explore topics
Share this article