Citadel, Prime Video review - did Amazon really pay $300m for this? |

reviews, news & interviews
Citadel, Prime Video review - did Amazon really pay $300m for this?
Citadel, Prime Video review - did Amazon really pay $300m for this?
The Russo brothers' bid to feed the world with slam-bang action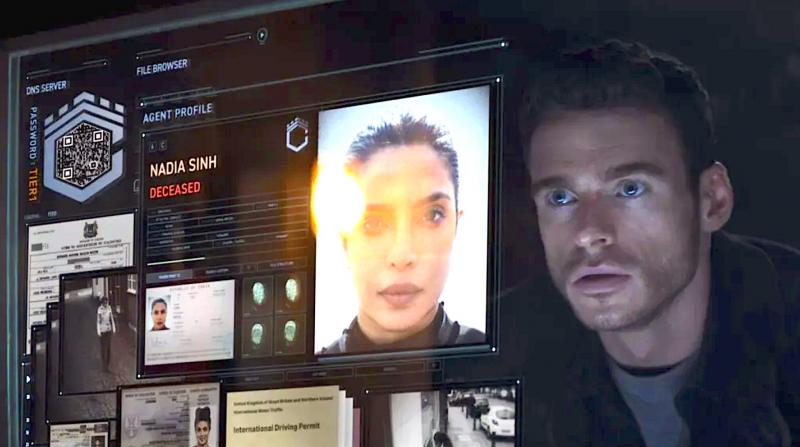 The past catches up with Mason Kane (Richard Madden)
The Russo brothers, makers of Amazon Prime's much-hyped, $300m new spy drama, decided to keep the concept simple – it's Good versus Evil. In the Good corner we have Citadel, a super-secret global spy network which has the modest ambition of keeping everybody, everywhere in the world, safe.
The black-hat guys with the mean expressions and sometimes beards are agents of Manticore, a malign SPECTRE-style operation funded by eight super-wealthy families who want to control everything, everywhere in the world. Manticore – is it really named after Emerson Lake & Palmer's 1970s record label? – apparently aims to engineer a "cataclysmic endgame" (details tba).
The Russos, whose portfolio of monster hits includes numerous Marvel movies and shoot-'em-ups like Extraction and The Gray Man, are so determined to feed the world with slam-bang action that they're planning local-language versions of Citadel for India, Mexico and Italy. We get a little taste of this in the opening episode of the English-language incarnation, when agents Mason Kane (Richard Bodyguard Madden) and Nadia Sinh (Miss World 2000 winner and Indian superstar Priyanka Chopra Jonas) pause to show off their multi-lingual bantering skills while aboard an express train rocketing through the spectacular scenery of the Italian Alps.
They're on the train to seize a stash of "highly enriched uranium", but they quickly learn that they've been duped. The uranium was just bait to lure them into a trap, and within moments we're in the midst of a vast pitched battle in the train's dining car, featuring pistols, knives and shotguns. The introduction of a grenade raises the stakes drastically, however, and causes the train to hurtle over a cliff edge into a lake far below. Slight echoes, here, of how Bucky Barnes ended up being turned into the Winter Soldier in the Marvel universe.
Long story short, while the accident was catastrophic for Citadel, our dynamic duo somehow survived, but ended up living under new identities with no recollection of their previous lives. We learn in due course that this is due to something called "backstopping", a process whereby Citadel operatives had their memories automatically wiped if they found themselves in circumstances which might compromise Citadel's security. Happily for the continuance of the narrative, however, Citadel ensured that these memories were automatically stored on their top-secret servers, and agents can have them reinstated by injecting themselves with a phial of liquid.
Thus, after an eight-year interval, messrs Kane (now a family man called Kyle Conroy) and Sinh (now living in Valencia) miraculousy find themselves restored to full agent-hood and are pitched back into the struggle against the relentless Manticore. This doesn't altogether please Mrs Conroy, but her husband promises everything will be OK after he gets this little wrinkle ironed out.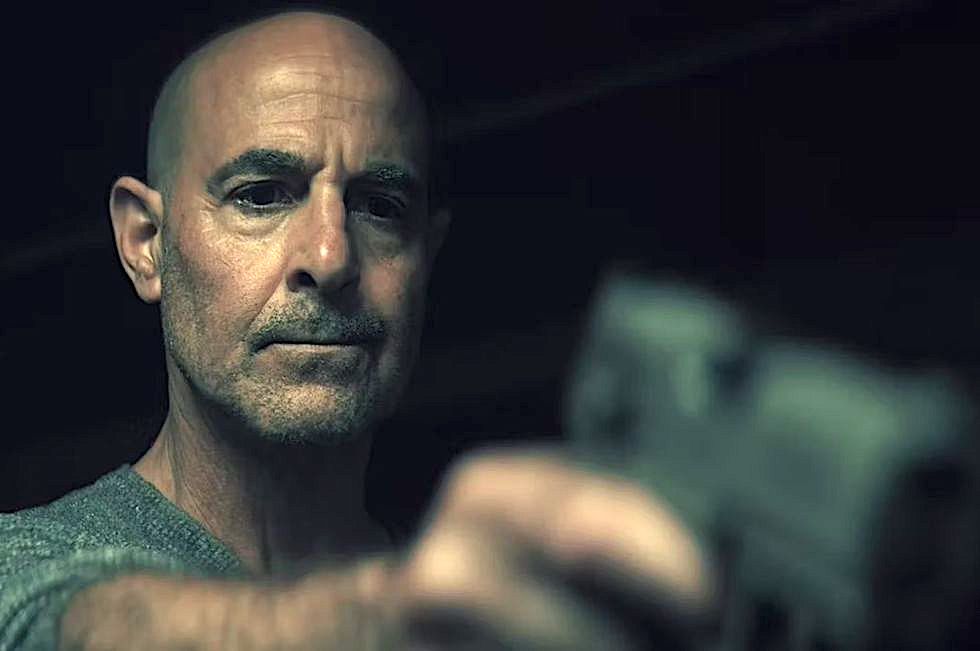 So basically the whole thing is entirely ridiculous, a boiled-down mashed-up goulash of all known action-flick clichés, though slightly redeemed by a couple of entertaining performances. Stanley Tucci (pictured right) radiates his usual laconic charm as Bernard Orlick, the former Citadel spy-runner who emerges to get our heroes back on the chessboard. Lesley Manville plays Dahlia Archer, who purports to be a haughty British ambassador in Washington but is in fact a big wheel in Manticore. Manville plays her with a contemptuous froideur that could make hell freeze over, though when she learns that Kane & co are back, her dialogue dissolves into a barrage of f-words.
The MacGuffin of the piece is The X-Case, an inconceivably vital briefcase which contains the secret codes for all the world's nuclear weapons. At the moment the evil Manticorians have seized control of it, but don't panic yet – Season 1 has four more episodes to go.
Episodes of Citadel are released each Friday