Album: Hiss Golden Messenger - O Come All Ye Faithful |

reviews, news & interviews
Album: Hiss Golden Messenger - O Come All Ye Faithful
Album: Hiss Golden Messenger - O Come All Ye Faithful
MC Taylor takes a reflective look at the season
Thursday, 09 December 2021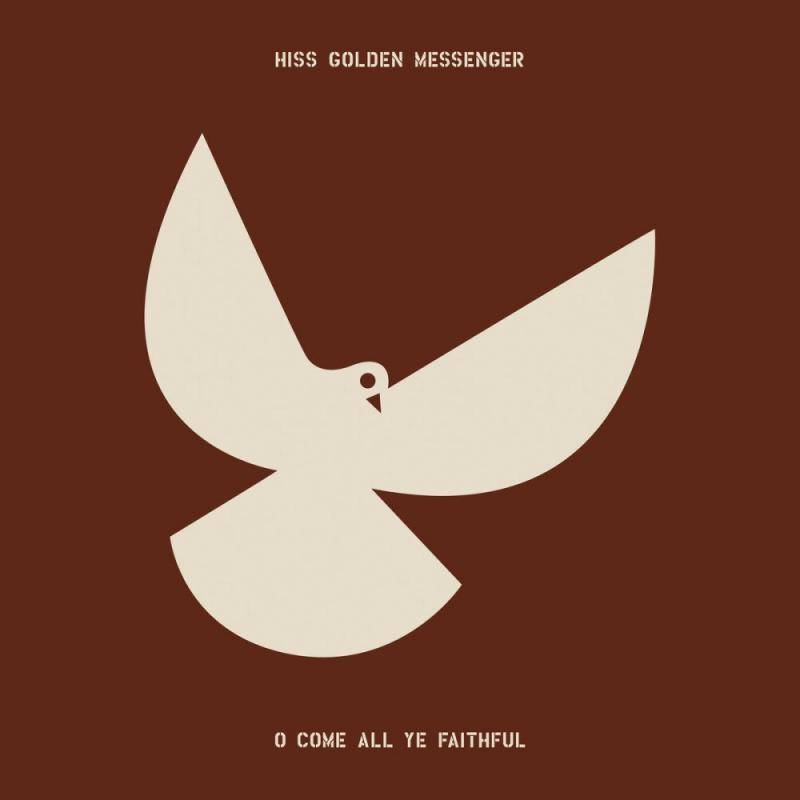 Hiss Golden Messenger's 'O Come All Ye Faithful': part of the Hiss Golden Messenger continuum rather than a distraction
Irrespective of its seasonal nature, the thread running throughout O Come All Ye Faithful is a mood of contemplation which could colour any of Hiss Golden Messenger main-man M. C. Taylor's albums.
The opening cut is "Hung Fire," a Band-esque, downtempo, soulful reflection beginning with the line "Things were bad for me, if I'm honest." The song opens out to declare "it's
Christmas
day, thank God we made it." Next up is an interpretation of "O Come All Ye Faithful" which, arrangement-wise, is of a piece with "Hung Fire."
Three of the albums tracks are new songs by Taylor and, as well as "O Come All Ye Faithful," there are versions of the chestnuts "Joy to the World" and "Silent Night." Less foreseeable are covers of Creedence Clearwater Revival's "As Long as I can See the Light," Woody Guthrie's "Hanukkah Dance" and Spirtitualized's "Shine a Light." All the songs have been filtered through Hiss Golden Messenger's recognisably Americana-informed musical perspective to bring the album its stylistic uniformity. The delicate "Shine a Light" is a stand-out, as is Taylor's own "By the Lights of St. Stephen," a mid-tempo shuffle with hints of Springsteen in its character sketches.
Overall, O Come All Ye Faithful feels like an album Taylor wanted to make regardless of its status as a seasonal offering. Sure, it's a reaction to the brashness of much of the usual soundtrack to the period and includes cover versions, but it's also innately a Hiss Golden Messenger album as such. Whether, in time, it will be seen as integral to the rest of Taylor's discography or be perceived as a sidebar is impossible to call. For now, though, it's best to treat O Come All Ye Faithful as part of the Hiss Golden Messenger continuum rather than a distraction.
'O Come All Ye Faithful' is a reaction to the brashness of much of the soundtrack to the seasonal period
rating
Share this article