Album: Lil Nas X - Montero |

reviews, news & interviews
Album: Lil Nas X - Montero
Album: Lil Nas X - Montero
For better or worse, the Georgia-born star brings consistency to an extraordinary array of sound
Friday, 17 September 2021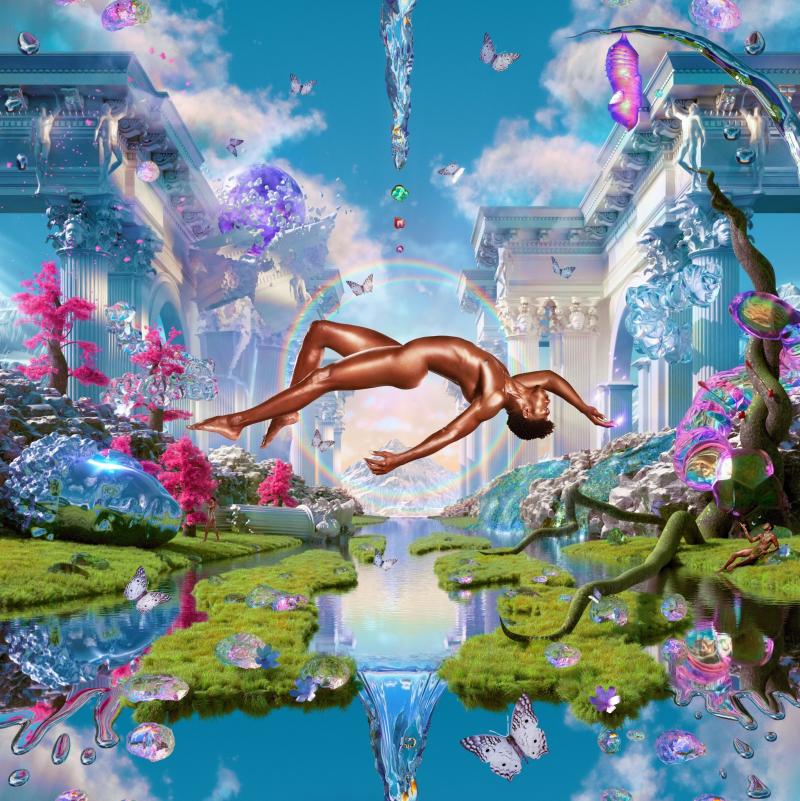 Lil Nas X is good at being a pop star. Like, what could pop culture need more than a young, flamboyant, witty gay rapper from the deep south who can top the US country charts then just when it appeared he might not be able to live up to the success of "Old Town Road" lap dance Satan in the video for the Latin-tinged "Call me by Your Name" and storm to mega sales all over again?
He is in many ways the culmination of the deconstruction of hip hop machismo, being from a generation that grew up on the dweebiness of Drake, the thoughtfulness of Kendrick Lamar, the camp of Nicki Minaj, the mischievous sexual ambiguity of Frank Ocean and Tyler The Creator and the deranged creative drives of Kanye. He is, at the very least, consistently interesting.
There's a lot going on on his debut album, too. "What I Want" sounds like Outkast's "Hey Ya" filtered via One Direction. "Tales of Dominica" is a strange 6/8 lilt with ultra synthetic drums and bass playing off a lo fi acoustic guitar and a jazz violin solo. "Void" channels Coldplay and Snow Patrol in its inexorable crescendo. "Life After Salem" is a proper 1980s-flavoured stadium rock ballad, and "Lost in the Citadel" too hints at 80s soft rock, though the Pat Benetar type power pop version. Yet all of this, and the various flavours of pop-trap beats that fill the rest of the album are somehow melded into one by the production which renders everything high gloss, hyperreal and plasticky.
Even the guest stars – from the characterful and spicy (Doja Cat, Megan Thee Stallion) to the deeply pointless (Jack Harlow, Elton Jonn, both of whom barely register as presences) – are neatly incorporated into this sheen: far more neatly than the average big ticket rap / pop album, in fact. The overall effect is quite peculiar. In one sense it's extremely impressive that a debut album produced under such cultural pressure, and touching so many bases, can be so consistent. But on the other the plastic-wrapped feel makes it hard to connect with Lil Nas X's songs: even though they are confessional, often bleak, and even though his singing and rapping voice is rich and engaging, it feels distanced, like it's wary of showing any cracks or real sonic oddities.
The closing song, "Am I Dreaming" says a lot: another dramatic ballad, it hints at the dissociation of achieving such fame so early under such scrutiny – but the fact that it's a duet, and a good one, with Miley Cyrus gives hope. She, after all, has proved over multiple albums that she can make music at least as as interesting as her magpie cultural tendencies, and taste for controversy. This album is not quite as interesting as Lil Nas X himself is as a presence in the pop cultural arena, but it absolutely shows ambition and breadth of vision – if he can show the tenacity and toughness that Miley has, then he may very well become as good at making records as he is as being a pop star.
Hear "Am I Dreaming?" (trailer):