Album: Gorillaz - Song Machine: Season One - Strange Timez |

reviews, news & interviews
Album: Gorillaz - Song Machine: Season One - Strange Timez
Album: Gorillaz - Song Machine: Season One - Strange Timez
The virtual virtuosos' seventh album makes an impressively singular sound with many, many voices
Saturday, 24 October 2020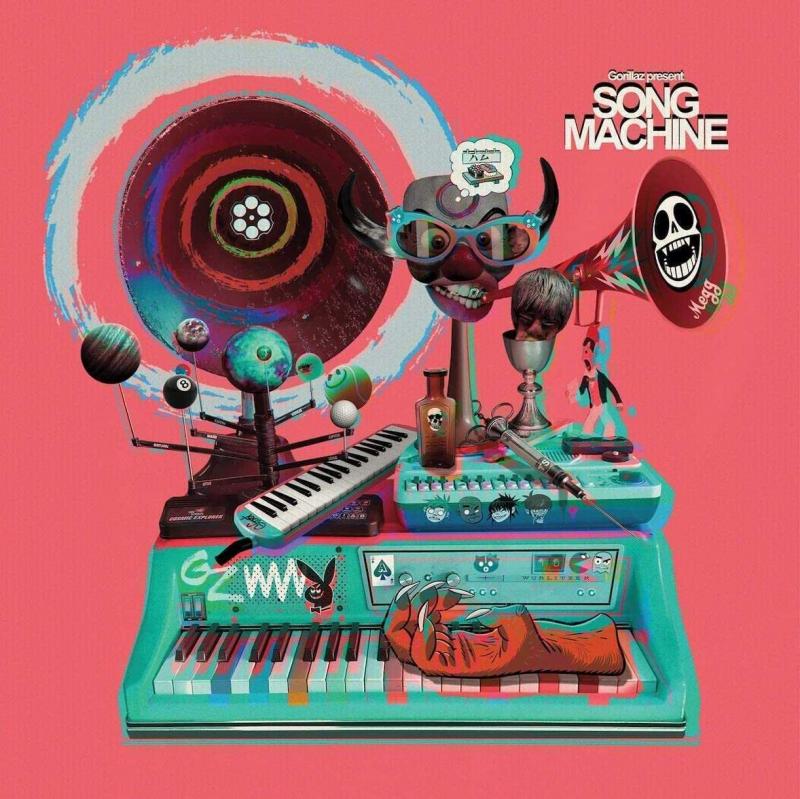 'Corralling this many voices is a feat in itself, but to do it in a way that makes so much sense… that's quite extraordinary'
The cast list for Song Machine…, the seventh album from virtual virtuosos Damon Albarn and Jamie Hewlett, is the size of some festival line-ups: Beck, Fatoumata Diawara, Imagination's Leee John, Peter Hook, Robert Smith, Slaves, Slowthai, St Vincent, Joan As Police Woman, Unknown Mortal Orchestra, Skepta and long-time collaborator Tony Allen are just some of the artists feat
ured here and, while impressive, the roll call poses a question. Namely, how do you pull all those disparate voices together and end up with something that sounds coherent, composed and, well,
whole
?
The answer lies within the structure of these elegantly crafted songs. While the floorplan may be Albarn's, he makes his guests comfortable, decking out the place in familiar fabrics and soft furnishings. He allows them the space to put up a few posters and make the place their own.
So when Robert Smith's voice first settles in over an electronic beat on album opener "Strange Timez", there's an alien strangeness about the juxtaposition. Then a bassline culled from the Cure songbook joins in and all of a sudden everything resolves with fond familiarity.
Similarly, when Peter Hook's signature bass sound rings out on "Aries", it's accompanied by staccato drum hits and flourishes that bring new order to proceedings and frame his playing in a way that suits it best. Damon Albarn is nothing if not a generous host.
That's not to say there aren't surprises to be found. On the contrary, Song Machine… is loaded with them. Elton John, paired with rapper 6LACK on "Pink Phantom", cuts an oddly introspective figure, completely at odds with his usual showman schtick. "In a sky made of diamonds/Where the world fell silent/I'll be waiting for you on the other side," he laments. It's about as far as it's possible to get from "I'm Still Standing".
Even when Albarn veers away from the Gorillaz pop playbook, he still manages to achieve a similar saturation of tone that ties everything together. "Opium" is a key case in point, in which caps-lock hip hop duo EARTHGANG rap over a beautiful, six-minute deep house track that pulses and flows with a rare fluidity, but never once sounds out of place.
Corralling this many voices is a feat in itself, but to do it in a way that makes so much sense… that's quite extraordinary.
While the floorplan may be Albarn's, he makes his guests comfortable... he allows them the space to put up a few posters and make the place their own
rating
Share this article