Helen Macdonald: Vesper Flights review - nature lovingly described, nearly lost |

reviews, news & interviews
Helen Macdonald: Vesper Flights review - nature lovingly described, nearly lost
Helen Macdonald: Vesper Flights review - nature lovingly described, nearly lost
A poetic examination of the relationship between humans and the environment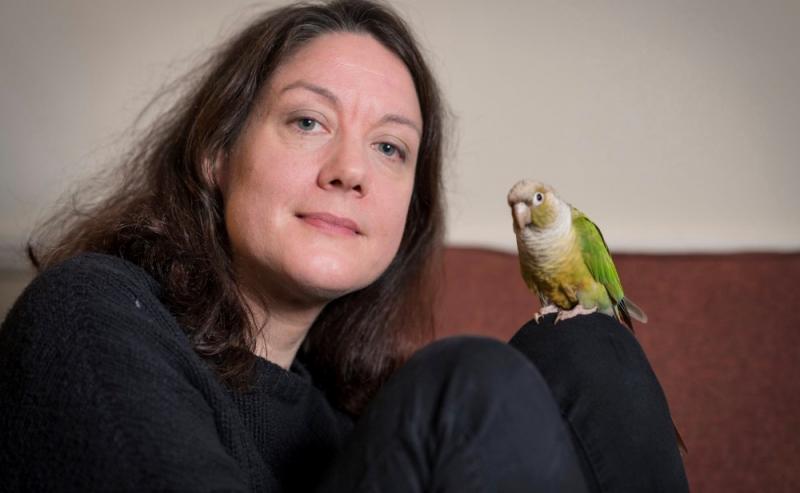 Writer, poet, naturalist and historian of science
Vesper Flights, Helen Macdonald's first book following her incredibly successful memoir H is for Hawk in 2014, is an excellent collection of short pieces focused on the natural world. It's wonderful to read a book on this subject, especially one by a woman writer, in a genre which (with notable exceptions like Kathleen Jamie) dominated by men.
Macdonald has an anecdotal style, dense with information and delicately poetic. She also writes with great humour: I snorted with laughter at her chapter
"
Goats
"
.
Vesper Flights
is perhaps not as engaging as
H is for Hawk
, especially for those readers who were expecting a longform exploration of humanity through nature, but each chapter is rich and full of interest; it's a book that teaches as it entertains.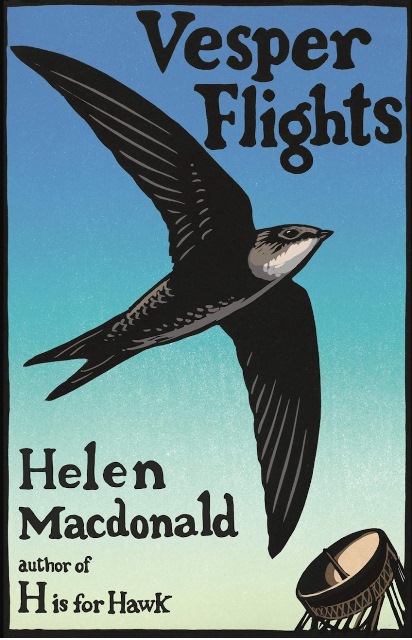 In its introduction, Vesper Flights explains the basis of Macdonald's writing: a need to interrogate and examine the way we see nature, especially when we imagine it as a mirror of our human selves. Most chapters, whether set outside among the flora and fauna she adores, or moving inside to suburban kitchens and her childhood bedroom, tie back in some way to the way in which humans behave in the world. This also includes our bad behaviour, which underpins the book – environmental damage, cruelty to asylum seekers, the rise of nationalism, and so on. The strong sense of morality can inevitably feel a little trite at times, her connections between "natural history and national history" a shade too blatant. However, there is one standout chapter, "Birds, Tabled", which explores the strong class divide in attitudes towards birds and birdkeeping. This divide is a microcosm of a larger social schism, and Macdonald speaks eloquently about this unfashionable but urgent issue.
There is a strong message throughout Vesper Flights that the environment, and the habitats that sustain life as we know it, are quickly being destroyed – whether it's the site of her childhood home, the trees that once held nests of golden orioles, or the undergrowth that housed nightingales. Macdonald is so joyously and excitedly in love with the natural world around her it is difficult not to share in this rapture, but so, too, in her sense of loss. Some chapters feel distinctly elegiac, even as her roar of anger sounds loud. While her writing can verge on the overexuberant, it is also as compelling and urgent as these issues require.
Above all, Macdonald's gift is for the personal, and the essays in Vesper Flights form an autobiography of sorts: a description of a person built out of her relationship with the environment. However, as the introduction reminds us, the reader is always aware of there being a clear distinction between "civilised" humanity and nature. Some of the best nature writers (J.A. Baker is a personal favourite of mine) are those who desperately want to be part of the natural world, but accept that, ultimately, it's a place apart. In the titular chapter, Macdonald writes that swifts "are magical in the manner of all things that exist just a little beyond understanding". This is the beauty of Vesper Flights – that the reader can deepen their knowledge of the world around them, but with the awareness that it is not theirs. Even if we have a responsibility towards conservation, we have no right to own the natural world.