Liam Gallagher: As It Was, BBC Two review - no expletives deleted in exhausting rock-doc |

reviews, news & interviews
Liam Gallagher: As It Was, BBC Two review - no expletives deleted in exhausting rock-doc
Liam Gallagher: As It Was, BBC Two review - no expletives deleted in exhausting rock-doc
Is Liam the last great rock'n'roll singer or just tedious in the extreme?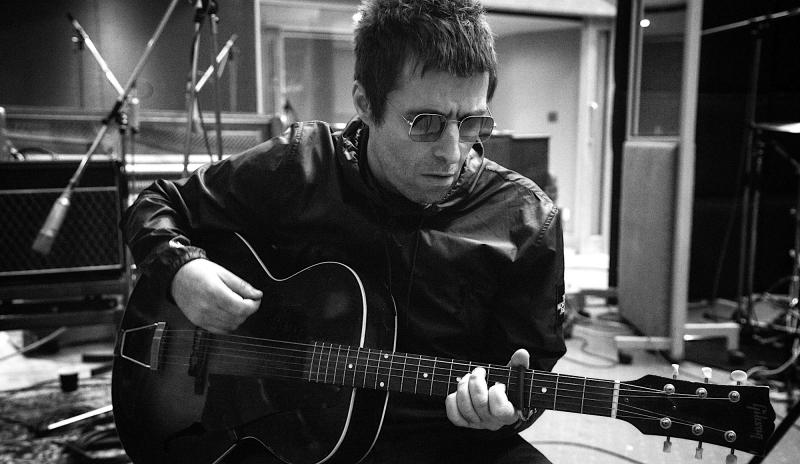 'A singer with a bit of attitude': Liam speaks out
Liam Gallagher knows exactly how "fucking fantastic… and fucking shit I am", and proceeds to tell us so for 85 minutes. This 10-year documentary project came about as a result of director Charlie Lightening's friendship with Gallagher, formed as Oasis came to a predictable halt.
It seeks to be mildly critical, although the only person vaguely putting the boot in is current girlfriend/fiancée/soon-to-be-third-wife Debbie Gwyther – now also his manager – who describes him as "impulsive and a bit silly", and "like a toddler". Otherwise, it's up to the
other
brother
, Paul Gallagher, and ex-bandmates to share that Liam's appeal lies in his "child-like charm".
Would anybody be interested if it weren't for that relationship? Noel is the sharper of these two tools, of that there is no doubt. He wields an extraordinary power over his younger brother, even after a decade of sulking. As Paul opines towards the end of this strictly-for-the-fans film, "everything's done for an audience of one". But Noel's approval is still not forthcoming. Fortunately for Liam, it turns out that "kids don't want to be Noel, they want to be Liam," and he's managed to turn things round. What he lacks in emotional depth, he makes up for in sheer bloody-minded self-confidence. And an inextinguishable desire to get the better of Noel. "I don't need that fucker, I don't need his help". Later he reasons that "he's changed into a massive cunt, but I'm still just a cunt." What sweet poetry.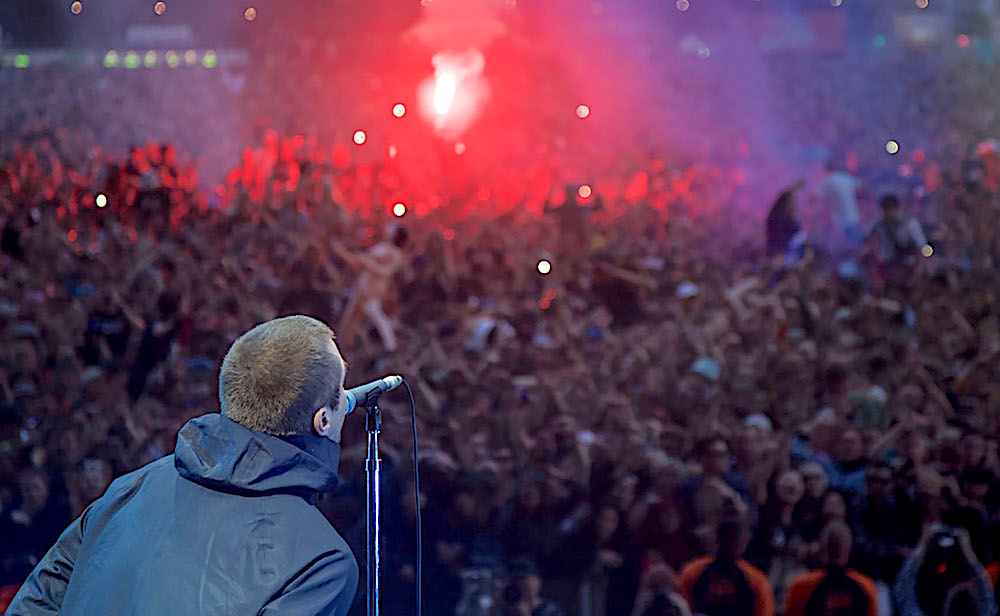 We're treated to more behind-the-scenes footage than even the long-suffering matriarch Peggy Gallagher could wish for, right from Oasis's break-up in 2009. Without pausing for breath, Liam changed the band's name and carried on as usual. Two albums in, Beady Eye were over, and Liam was in court over another messy divorce. "The bubble had burst, and I landed in fucking reality," he says. He'd reached rock bottom, but fortune favours the brave and Debbie appeared. He's been quoted in the media as saying, "I love my missus that I'm with now." It's fair to say that Liam struggles with relationships, but he's working on it. There's a fair amount of footage of him back at home in Burnage with his mam (what a good son), and three of his four children by four different mothers make appearances in the film
But never mind that, it's all about the music. Noel, as we all know, can fart out hits. Liam has to work harder and nobody can deny he's focussed. Noel's not having it ("I think it's unsophisticated music. For unsophisticated people. Made by an unsophisticated man," he has said). Nevertheless, his albums sell ("As You Were" outsold the rest of the top 10 of the UK Albums Chart combined) and he plays all across the world to rapturous audiences. Maybe he's having the last laugh, crowd-surfing over the heads of a new generation. At 45. We see him at Glastonbury, the "One Love" benefit concert and various sell-out gigs across the globe, but we can't hear him sing any Oasis material, Noel's lawyers having kiboshed that thought. They really are neck and neck in the petty stakes.
Whether you believe he is "the last great rock 'n' roll singer" and deserves his NME Godlike Genius award or find him tedious in the extreme, it can't be denied that the man is very watchable. In the end, some sense does prevail. Liam, in a rare moment of insight, describes himself as "a singer with a bit of attitude and that's it." Amen to that. This might have been a more enjoyable watch if centred around a "you-know-what-I-mean" drinking game. The count was off the scale.
As Paul opines towards the end of this strictly-for-the-fans documentary, 'everything's done for an audience of one'
rating
Explore topics
Share this article