Edinburgh Fringe 2019 reviews: Alun Cochrane/ Sarah Keyworth/ Glenn Moore/ Sophie Duker |

reviews, news & interviews
Edinburgh Fringe 2019 reviews: Alun Cochrane/ Sarah Keyworth/ Glenn Moore/ Sophie Duker
Edinburgh Fringe 2019 reviews: Alun Cochrane/ Sarah Keyworth/ Glenn Moore/ Sophie Duker
More from the world's biggest and best arts festival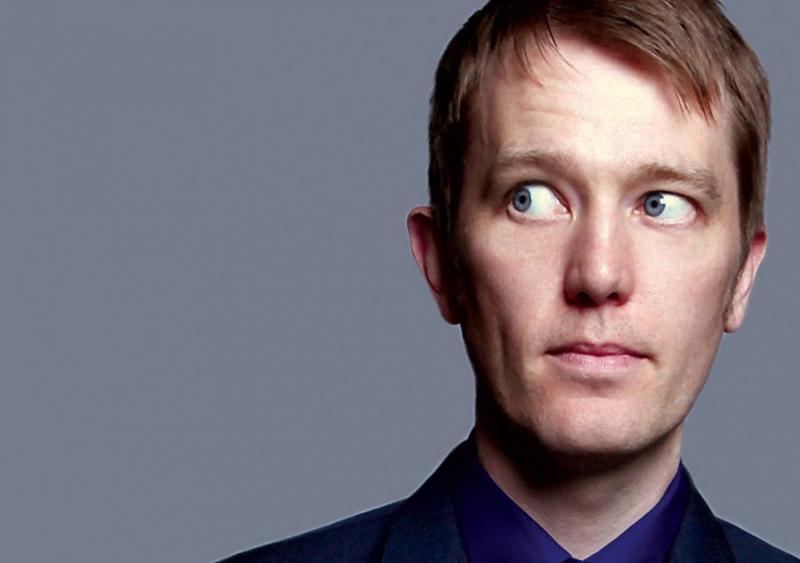 Alun Cochrane is an interesting change from woke-bloke comics
Alun Cochrane Pleasance Courtyard ★★★★
Alun Cochrane is going to treat us like adults, he says by way of introduction, by giving us his take on lots of things in modern society that we may or may not agree with. He's no controversialist, but he doesn't automatically follow in the wake of woke-bloke comics on the circuit.
Actually his views are well informed and well within the limits of reasonableness – but, just as he predicted, there were one or two that drew groans or an intake of breath from the audience. But when they are expressed with a large dose of Yorkshire charm and some very funny gags, it's hard to take real offence.
Cochrane thinks we're living in an age when people are quick to be offended when what they mean is they disagree with what someone says. And we now value feelings over facts.
He ventures into territory such as Brexit, transgender issues, misogyny, religious objections to children being taught about same-sex relationships, Shamima Begum, and the morbidly obese. Oh and pianos in train stations, just to keep the mood light.
Cochrane, who speaks in a way that gives an Eeyore-ish quality to some of his pronouncements, has long been known for his whimsical material. But while he hasn't quite turned into Tigger, Brave New Alun has certainly put a tiger in his tank.
Until 25 August
Sarah Keyworth Pleasance Courtyard ★★★★
Sarah Keyworth is a slip of a thing to look at, but looks can deceive. In her head, she's "a big boy". Talking about her new short haircut, she tells us that it has led to her being fancied by girls rather than boys, which is a good thing, seeing as she's a lesbian.
It leads into what's at the heart of Pacific, an examination of gender and the "feminine" or "masculine" roles couples can fall into, or choose. It's a cause of dismay that her mother and girlfriend are the two "biggest dudes" she knows and a recent burglary at their flat made Keyworth consider the roles she and her girlfriend have in their relationship; she wants to protect her, but how can she with her build?
She is 26, but Keyworth's engagement with some very tradiitonal male/female tropes is rather surprising, or perhaps it's simply that she's recreating her family dynamic (her parents get a lot of airtime here). Keyworth feels like she's a younger version of her dad, and questions if she will develop a taste for basil jam, while her girlfriend could morph into her mother at any moment. The show title, by the way, comes from her dad; he has a thing about people mispronouncing specific as Pacific.
Keyworth was nominated for best newcomer at last year's Edinburgh Comedy Awards, and this is another nicely paced, sharply written and well delivered hour with some great gags, even if I could have done without the occasional preachiness. She does, however, have quite the best clitoris/knob gag on the Fringe.
Until 26 August
Glenn Moore Pleasance Courtyard ★★★★
Glenn Moore is the wrong age to be part of the classic slacker generation but, wearing a comfy cardie, he looks as though he could be the middle-aged version of it a decade or so early. And he is, by own admission, a bit lazy, rejoicing once when a gig was cancelled and he didn't have to leave the house. But then, as anybody who saw his debut hour last year (for which he received an Edinburgh Comedy Award nomination) knows, you can't believe everything he says.
In Love Don't Live Here Glenny Moore, he weaves a details-rich story about being dumped (again), how Dignitas actually operates, the limits of good manners, and why his eagerness to please holds him back in love and work.
He describes his years working in an office with people he didn't like; he had one particularly irritating colleague who would ask if he wanted a hot drink with: "Cappuccino or cuppa-tea-no?" It's good that Moore is so mild-mannered…
In a joke-heavy hour, you needn't worry about missing a few – there are some very well placed callbacks and twists on earlier references if you do, in what is a meticulously constructed show.
The final section is the strongest, partly because it is authentic – Moore was indeed once a newsreader on LBC radio, where he worked with Nigel Farage and Katie Hopkins. His views on both are enlightening, and make sense of all that has gone before.
Until 25 August
Sophie Duker Pleasance Courtyard ★★★
Sophie Duker has an interesting starting point for Venus; she tells us the title refers to Sara Baartman, a South African slave exhibited in circuses and freak shows throughout Europe in the 19th century as the "Hottentot Venus". She's just one of many black women, Duker says, who have been objectified and sexualised for the entertainment of white men.
There's a long preamble before she starts properly examining this very interesting thesis, talking about being a triple threat – she's black, female and gay, not to mention Oxford-educated.
Duker has some insightful things to say about how black people are still bit players in a white people's narrative, and black women are either sexy babes or angry black women if they dare to have an opinion. She is particularly strong on "white saviourism" and her show ends with a neat visual package to illustrate it.
She certainly has all the smarts and is an engaging stage presence, and her confident audience work belies that this is her debut hour. The cultural references come thick and fast – everything from Balymory and Uber drivers to Dr Who-themed porn and Tinder – but the gags are thinner on the ground.
Until 25 August
He's no controversialist but he doesn't automatically follow in the wake of woke-bloke comics
Share this article