theartsdesk at the Three Choirs Festival - the beautiful and the damned |

reviews, news & interviews
theartsdesk at the Three Choirs Festival - the beautiful and the damned
theartsdesk at the Three Choirs Festival - the beautiful and the damned
Berlioz's thrilling theatre of the mind and Rachmaninov in rich Russian Orthodox mode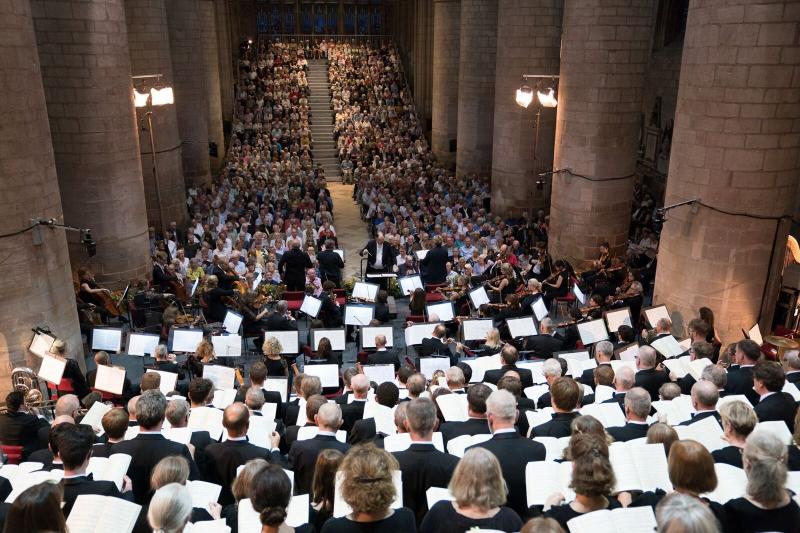 Faust looking West: who needs any other theatre?
Our greatest Berlioz scholar, David Cairns, has called Le Damnation de Faust "an opera of the mind's eye, not of the stage," and I've certainly never seen a production that successfully staged its curious, episodic, actionless mixture of set piece, romantic brooding, and flickering cinematic imagery.
I missed Richard Jones's recent Glyndebourne effort, but it sounds as if he had partially to reconstruct the score to fit it to a theatrical concept at all.
One might say QED. In fact La Damnation is one of Berlioz's most (one could risk saying few) perfectly designed scores; and as the superb concert performance that opened this year's Three Choirs Festival in Gloucester Cathedral showed, it neither needs nor wants the attentions of a theatre director in order to make its full dramatic impact.
Admittedly Gloucester's great Norman nave provided a brilliantly apt, ironic theatre, if not the most ideal acoustics, for the peculiar, un-Goethean eschatology of Berlioz's ending, which has poor Faust damned rather than saved - and damned, I'm bound to add, in music as diabolically thrilling as anything in Bosch or Brueghel.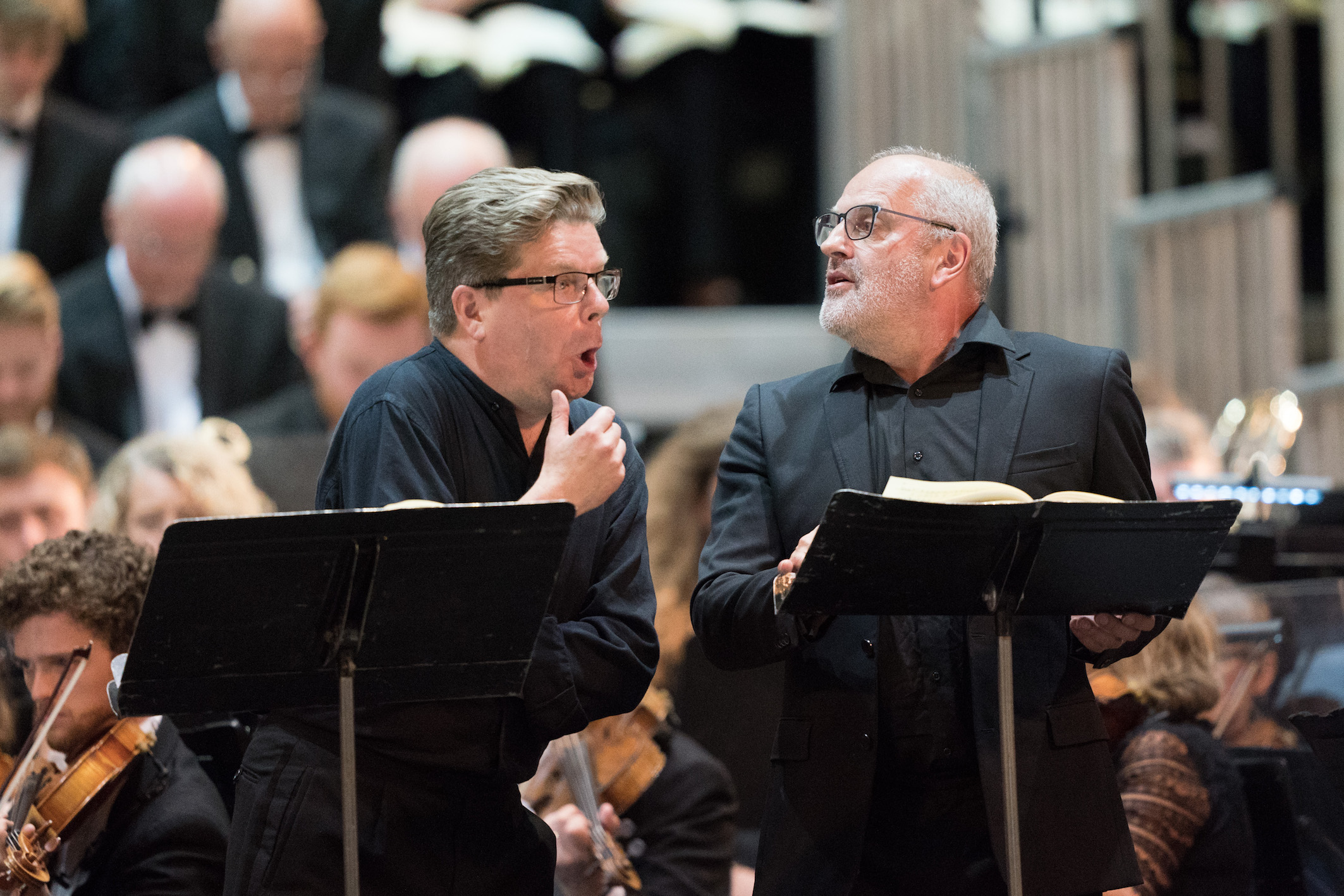 For the chorus, this music is way beyond the complexity of even The Dream of Gerontius (which has a few modest demons of its own), not to mention the Messiah. But under Adrian Partington's super-secure direction, the Festival Chorus seemed completely on top of things and to be frankly loving their unaccustomed roles as soldiers, drunken students, gnomes, sylphs, will o'the wisps, and assorted demons and damned souls - just the thing to prepare for choral evensong. Inevitably, some of Berlioz's detailing vanished into the high vaults; but the excitement and engagement, the surreal sense of unstoppable motion, the world dashing by like an endlessly scrolling backcloth - all this was caught with rare precision. In the packed cathedral, nobody stirred; the concentration was electric.
Partington is to my mind an under-sung conductor. He has a great knack for bringing together complicated choral works in by no means easy surroundings with partly amateur performers and without conductorly ostentation. But he also does well by the professionals. The Philharmonia Orchestra played (as they always play) supremely well for him: and what marvellously unaccustomed things Berlioz gives them to do!
But La Damnation is particularly tough on Faust (never mind his eventual fate). He is there, singing, from bar eight onwards, exposed, high-lying music. Apart from a few tremors in the upper regions, Peter Hoare (pictured above with Christopher Purves) sustained his role beautifully, strong especially in the lyrical flights that are the work's hallmark and that come from Berlioz's refusal to set the French language as if it were German. Hoare's own French was solid; only his hand gestures were somewhat distracting, as if pulling the music out of his mouth.
He was greatly helped, I suggest, by having Christopher Purves - recently also Glyndebourne's Mephistopheles - alongside him, providing minimal but pinpoint Satanic gestures to help avoid the po-faced oratorianism that still sometimes afflicts Three Choirs performances, and singing with magnificent villainy and self-assurance. An unstaged performance - Deo gracias - but by no means an undramatic one. A kind of visionary calm was supplied by Susan Bickley's Marguerite, angelically still and pure of tone in "Le roi de Thulé," tragically intense in "D'amour l'ardente flamme", and lovingly accompanied by viola and cor anglais respectively. As a bonne bouche, David Ireland sang Brander's rat song with suitably dry eloquence.
Those seeking redemption after this did well to book in for Rachmaninov's All Night Vigil (wrongly billed as Vespers) in the cathedral two days later, stylishly sung by Ex Cathedra (pictured above), in their fiftieth anniversary year and under their founding conductor Jeffrey Skidmore.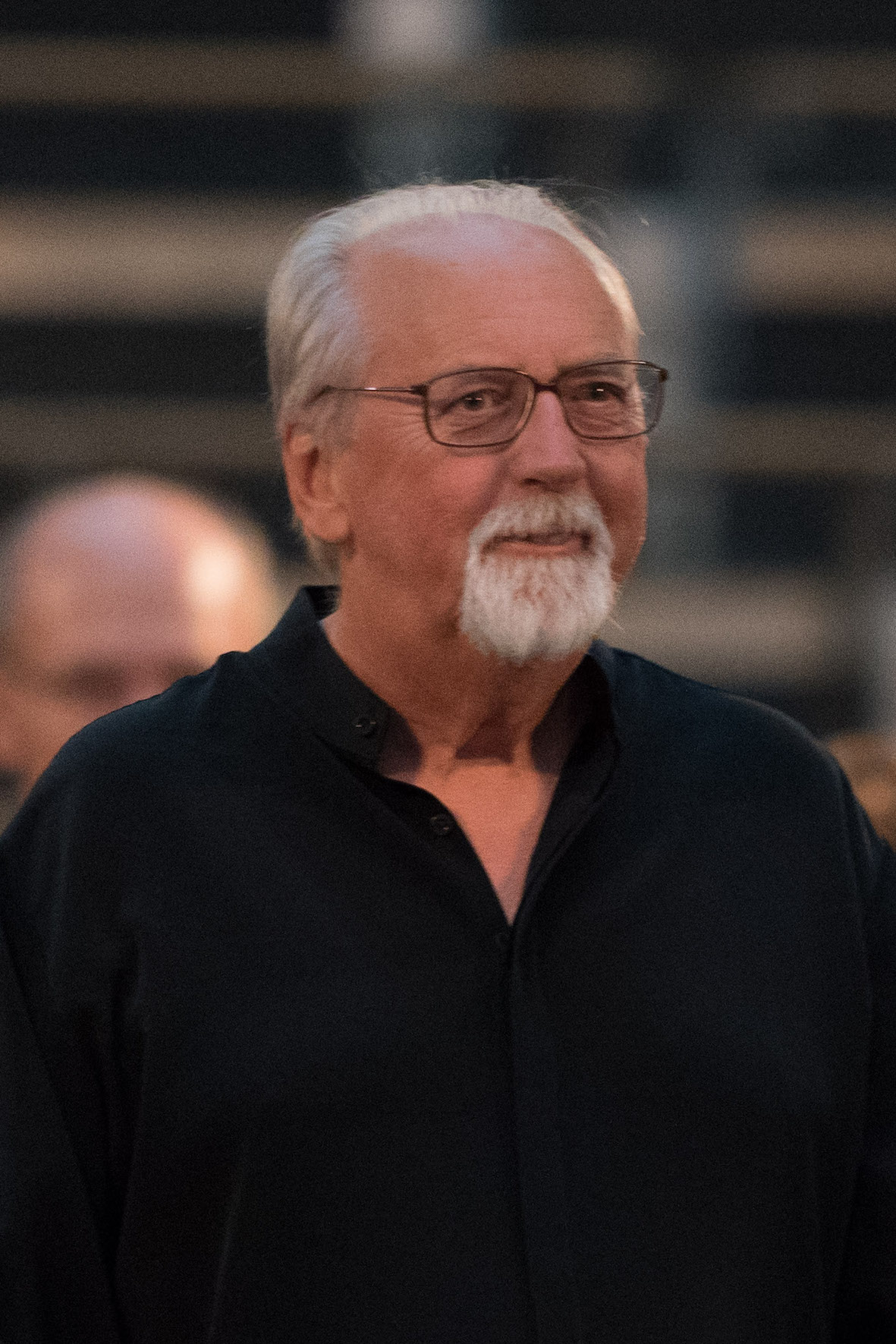 While the world lapped up the swooning romanticism of Rachmaninov's concert music, he himself regarded the Vigil as his best work, perhaps because it connected him in his own mind, after the 1917 Revolutions, with the Russia he'd lost. More interestingly, it clarifies, even explains, the swooning concert music, much of which (once the penny has dropped) is audibly derived precisely from the Orthodox chant recreated in the Vigil. Think of the first theme of the Second Piano Concerto, for instance, take away the four-square rhythm, and you have something you might well hear in some remote chapel of the Nikolsky Sobor or the Preobrazhensky in St. Petersburg.
Skidmore (pictured left) drew from his singers all the right sounds, including occasionally mistuned intonings, 32-foot stop basses, and tenors who might at a pinch step onstage and sing Lensky's aria or the Simpleton's song in Boris Godunov. Rachmaninov's more complex writing seemed to hold no terrors for these singers. But their most beautiful moments were the simplest: the Nunc dimittis and the "Blazhen muzh" ("Blessed is the Man"), where they captured that rich, sonorous blend that makes the best Russian choirs sound like a perfectly coordinated wind ensemble. Gloucester Cathedral has a first-rate choir of its own. But this was definitely not their kind of noise.
Gloucester's great Norman nave provided a brilliantly apt, ironic theatre, if not the most ideal acoustics
rating
Share this article