Torvill & Dean, ITV review - skating into history |

reviews, news & interviews
Torvill & Dean, ITV review - skating into history
Torvill & Dean, ITV review - skating into history
The duo's journey from working-class Nottingham to Olympic glory
Wednesday, 26 December 2018
Let's face the music: Poppy Lee Friar as Jayne Torvill with Will Tudor as Christopher Dean
When Jayne Torvill and Christopher Dean won their ice skating gold medal at the Sarajevo Winter Olympics in 1984, notching up an all-time record score which included 12 perfect sixes, it looked like a real-life fairytale.
The Nottingham-born duo had dragged themselves up from their working-class origins and day jobs – Torvill in an insurance office and Dean in the police force – and seared themselves into history and a delirious nation's affections with their innovative dance to Ravel's
Boléro
.
Happily, this biographical film (it admitted that it was "a fictionalised account of true events") resisted the temptation to apply a glossy airbrushed veneer, and gave us two crisply-delineated characters who were evidently very different in temperament. Torvill (Poppy Lee Friar) was motivated chiefly by the desire to find her inner artistic muse and express her emotions – "I want my body to look how it feels" – while Dean had a ferocious will to achieve technical perfection and seize the biggest prizes in skating.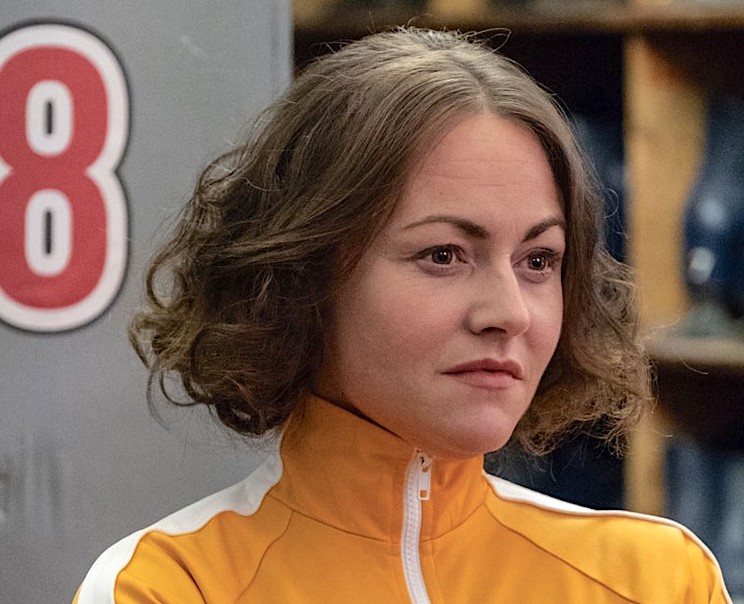 William Ivory's screenplay didn't try to disguise the fact that Dean (Will Tudor) could be a bit of a bastard. "You're all stick, you are," Jayne complained, after he'd made her go running and caused her to damage her Achilles tendon. "Some people need a bit of carrot." Rather worse was his capacity for savage emotional outbursts, seemingly the result of his lingering bitterness and confusion about how his mother had left the family home after her husband Colin (Dean Andrews) replaced her with a newer model.
His dad got a ferocious earful when he tried to get his son to follow him down the coal mines. Jayne got another one when Christopher thought she was going to quit their partnership. "Whenever you let them close to you, whenever you love them, they just piss all over you," he raged. Fortunately, it wasn't long after this that he was smitten by the brainwave of constructing their Olympic routine around Boléro ("a continuous sinewy throb"), enabling events to right themselves in the final reel.
This was an unpretentious piece of film-making that kept its narrative clearly focused and got all the fundamental things right. Casting, for one – while Friar and Tudor achieved a remarkably persuasive rapport, striking a fine balance between mind and body and head and heart, the supporting roles all slotted neatly into the bigger picture. Anita Dobson played their earliest skating teacher Miss Perry, perspicaciously telling the teenage Jayne that "you require a man" in order to "give vent to your passion and your soul."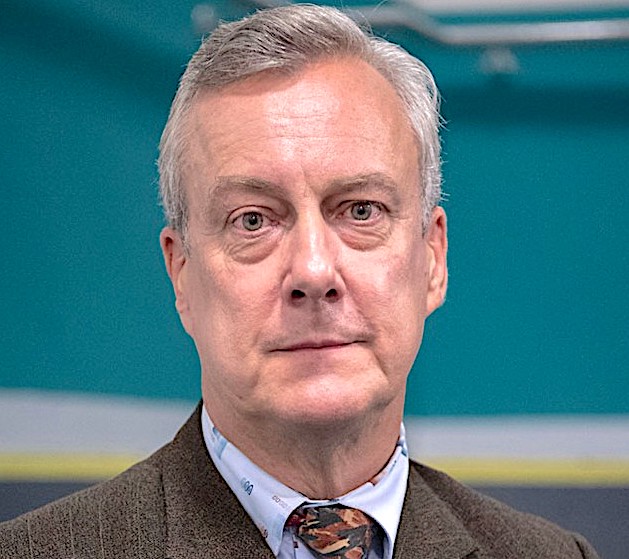 Mark Benton brought a bearish gruffness to the role of Ted, who ran their local skating rink and became their biggest fan, while Jaime Winstone (pictured above) radiated chest-prodding pragmatism as their new coach Janet Sawbridge, who saw how far the pair could potentially go. First of all though, she tried to encourage them to get up close and personal by getting them to stand pressed together ("pelvis to pelvis, nice and tight"), the theory being that it was better to get the sex aspect over early on so they could concentrate on their skating. But despite her efforts, their partnership remained exclusively professional, even if Jayne would have had it otherwise.
The duo's home backgrounds were deftly sketched in, against a turn-of-the-Seventies canvas of drab furnishings, dreary housing estates, mobile fish-and-chip vans and pop records by The Archies and Marc Bolan. When Jayne told her mum Betty (Jo Hartley) they were going to dance to David Bowie, her response was "is that the one in the makeup?" There was a top turn from Stephen Tompkinson as her dad George (pictured above left), who couldn't really comprehend what this skating malarkey was all about but always supported Jayne 100 per cent anyway. For the climactic Sarajevo event, George turned up at the stadium with his Thermos flask and Tupperware box of sandwiches.
For the Boléro sequence, the actors were replaced by the genuine Torvill & Dean in action, and it was a tribute to the performances that it took a moment or two to realise we'd been transported back 34 years. TV biographies of true-life legends have a habit of landing with a splat on the pavement, but this one really hit the spot.