The Mercy review - Colin Firth's leaking vessel |

reviews, news & interviews
The Mercy review - Colin Firth's leaking vessel
The Mercy review - Colin Firth's leaking vessel
James Marsh's version of the Donald Crowhurst story is merciful
Thursday, 08 February 2018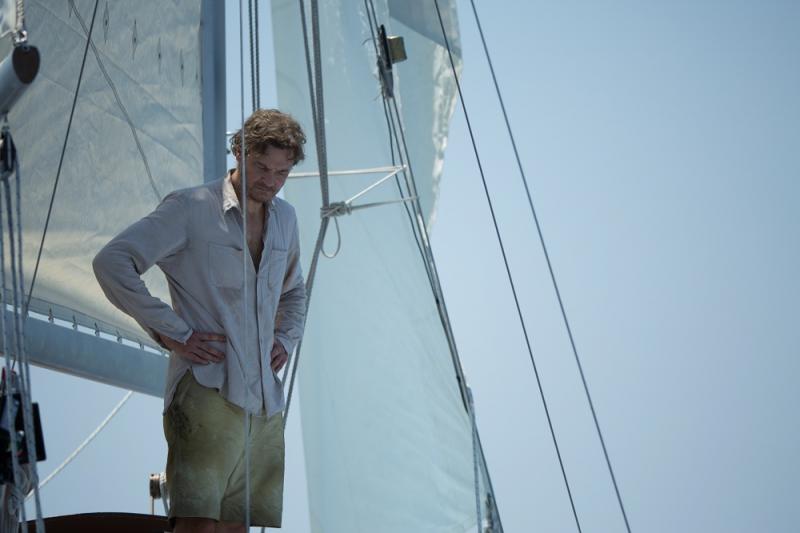 Lost at sea: Colin Firth as Donald Crowhurst in 'The Mercy'
Fakery is promised in the opening image of The Mercy. A smiling beauty water-skis over sunny seas, only for the camera to pull away and reveal she is part of a maritime expo in a vast exhibition hall. One of the other exhibitors is an inventor called Donald Crowhurst (Colin Firth), who enlists his beaming sons to demonstrate his Navicator, a simple tool to guide sailors on the high seas.
Optimism is laced with a tincture of despair. The salesman will turn out to be just as luckless a sailsman.
The Crowhurst story is 50 years old, and for the last 30 has absorbed and stimulated writers and artists. Surprisingly this is the first movie treatment of a true tale that seems to have been ripped from the pages of Homer. Crowhurst in this telling is a small businessman with a big dream. At that same expo Francis Chichester (Simon McBurney), just back from yachting around the world with only one pitstop, announces a new race to be sponsored by the Sunday Times: this will require entrants to go one better and get round without making landfall.
Crowhurst is swiftly fired by zeal. There is a brief show of opposition from his wife Clare (Rachel Weisz) and a couple of chums who tell him he's off his rocker, but he won't be gainsaid. A local caravan salesman (Ken Stott) stumps up the backing for a revolutionary trimaran, and before you can say "suicide mission" a press agent called Rodney Hallworth (David Thewlis) is capitalising on a glorious promotional opportunity.
There are early signs that Crowhurst's enthusiasm is not matched by an ability to plan. While other competitors have long since set off, he rushes to meet the final deadline. Eventually, after an 11th-hour wobble, he's off, hopeful of winning the £5,000 prize for the fastest circumnavigation. His boat bears the name of the Devon fishing village from which he makes his slightly farcical exit: the Teignmouth Electron. "Leave your doubts here with us on shore," says Hallworth. "Take your dreams out to sea."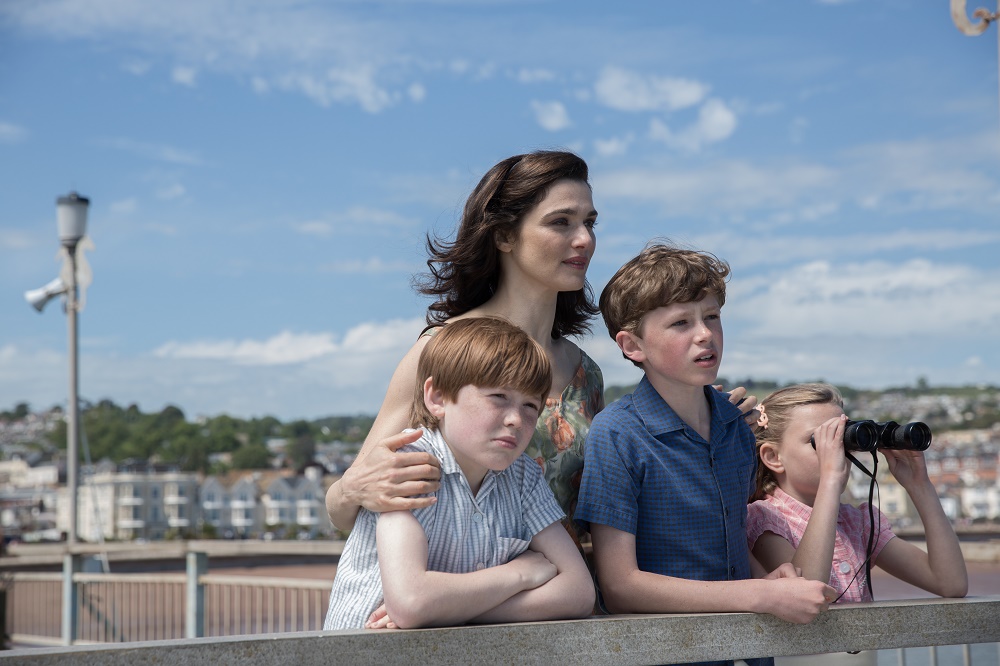 Initially the Sunday Times pay no mind to this amateur also-ran, but when he's halfway down the Atlantic Crowhurst starts to report remarkable daily distances and the news editor Ron Hall (Mark Gatiss) notices. (The real Hall co-authored the definitive book on Crowhurst.) The truth is that Crowhurst's incompetence is all too evident on his leaking vessel. One terrifying storm looks worse than anything he probably endured, but forewarns that he stands no chance in the southern latitudes where, says Chichester, "waves are measured in increments of fear". So, after a brief Socratic dialogue with himself ("I can't go on and I can't go back. What if I tell them I'm here?"), he starts sending back false coordinates. One liebegets another. The first is perhaps the worst: "Tell my wife all is well." The solo yachtsman has become an improvisatory storyteller.
Plenty of films have had to work with an isolated main character. Tom Hanks in Cast Away, Ryan Reynolds in Buried, Colin Farrell in Phone Booth. Crowhurst has snatched chats over the radio overheard by the operator, while stock shots of leaping dolphins provide him with notional companions. (The sailing scenes were filmed off Malta, where the sea lacks any great sense of danger.) Director James Marsh heads off the threat of monotony by cutting back to England, where Clare in her own way is just as isolated, buffeted by the winds of inflated hope while managing the darker fears of her three children. Hallworth meanwhile fans the flames of expectation, fluffing Crowhurst's gnomic communiques into the stuff of legend as the yachtsman, without ever having left the Atlantic, finds himself accidentally sucked into a thrilling race for the finish.
For those who don't know the outcome – and in a real sense no one really knows - let's reveal no more. Firth has always been adept at revealing shards of psychic trauma beneath a calm English defence; he has ample opportunity here as the gap between reality and fantasy stretches beyond breaking point. Weisz is touching as the wife who stoically suffers indignities thrust upon her by her husband's folly - drawing the dole, participating in a photoshoot of the sailors' wives. Thewlis plays Hallworth like a boxing promoter who pumps himself full of hot air.
Scott Z Burns's script is reasonably faithful to the facts. But the film doesn't have enough bandwidth to interrogate rigorously the abiding mysteries of Crowhurst's story. What was it in the murky recesses of his psychology that triggered his decision to throw his hat into the ring? He styles himself as a plucky beacon for all amateurs, an intrepid explorer claiming kin with Hillary and Scott. And when the crucial moment came, why did he switch to fiction? Ideally, to capture all the labyrinthine nuances the story needs 10 parts on Netflix, but then the isolation would be all the more insupportable. The Mercy is merciful but not finally moving, perhaps because it is hard to feel for this eccentric architect of his own fate.
One lie, naturally, begets another. In his panic, the solo yachtsman becomes an improvisatory storyteller
rating
Explore topics
Share this article