Sigrid Rausing: Mayhem review - you want it darker? |

reviews, news & interviews
Sigrid Rausing: Mayhem review - you want it darker?
Sigrid Rausing: Mayhem review - you want it darker?
A good story-teller, but prone to take the reader on some wild rides
Sunday, 03 September 2017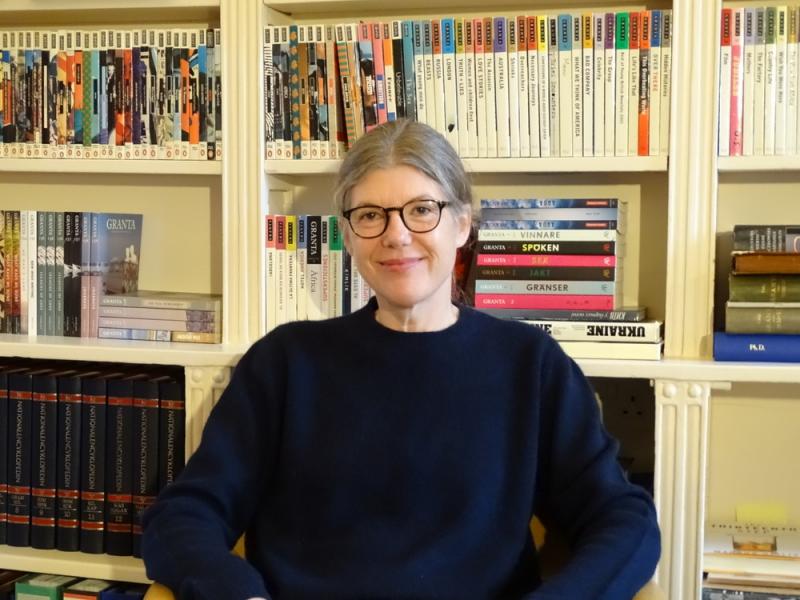 Sigrid Rausing: publisher, philanthropist, heiress
There is fictional Nordic noir. And then there is this, the real thing.
Subject matter really couldn't be much darker than that of
Mayhem
:
A Memoir
in which publisher, philanthropist and heiress Sigrid Rausing gives her
perspective
on her younger
brother
Hans Kristian's long-term
drug
addiction. She tells the story of the effect it had on her, of her own descent into depression which coincided with one of his relapses. She recounts his arrest with his wife for drug possession in 2008, when they attempted to smuggle drugs into a party at the US Embassy. As she has said elsewhere: "Your life becomes entangled in someone else's. I was entangled in his addiction."
And then there's the gruesome story we all remember, Hans Kristian's arrest on Wandsworth Bridge in 2012. That was followed by the discovery by the police of "human remains" in his house: the body of his wife Eva who already had been dead for two months, and of his conviction – he received a suspended sentence – for the very rare crime of "prevention of the lawful and decent burial" of a body.
The section of the book dealing with that episode has strengths and weaknesses that are there through the course of the memoir. The story-telling itself is vivid, it engages the reader: where she was, what she thought, what she did. Sigrid Rausing uses the data from Eva Rausing's heart monitor to surmise what drug episodes were affecting her late sister-in-law in her last few weeks of life. It grips you to the page.
But Mayhem also has a tendency to veer off into tenuously linked narratives like a pinball – or maybe WG Sebald on giddying fast forward. So, in the course of one episode in Chapter 11, we are bounced off into a case study from Impasse and Interpretation by Herbert Rosenfeld, and from there into the Cleveland child care scandal, Hamlet, Thomas Vinterberg's film Festen, Madame Bovary, and the novels of Joan Didion. That one was a particularly wild ride. There are times when the welter of analogies, of literary references flashing past start to feel like they may be some kind of smoke-screen.
Why, one starts to ask, did Rausing actually want to write this memoir? One explanation arises as early as the second page of the book: "You don't want the media to own the story of your life." That is not an easily achievable objective for a member of one of the richest families in Europe. And furthermore, the book's publication has stirred anger: in advance of its publication, it has been heavily criticised by Eva Rausing's father.
She also states that things have moved on: "My brother is remarried and in recovery. He is rebuilding his relationship with his children and with us."
So why has she published it? When she was in the process of writing, she told Desert Island Discs that she was "working on a memoir about what it means to be a family member of an addict, what happens to you when you end up holding so much of the discipline."
But that tougher persona is just one part of the story
That idea is very much to the fore in the episodes when she is describing the court proceedings which happened during the custody battle over Hans Kristian and Eva's children. Those were times when she was evidently surrounded by highly-paid lawyers, and an uncompromising, antagonistic tone persists when she writes about it.
But that tougher persona is just one part of the story. She also has her chosen "literary" life as owner and publisher at Granta. So there are also florid, image-laden sections, and her conclusion to the book is a passing nod to any deconstructivists who might be still reading: "This is a representation of the story, not the actual story."
And then again, there are sections where one can sense other people in the room: the bevy of therapists and advisors that congregate around the rich. Rausing seeks psychoanalytical explanations for all kinds of things, and probes the evidence for genetic proclivities towards addiction by digging up medical literature. In this way of proceeding there are similarities with Siri Hustvedt's memoir The Shaking Woman, that same dogged search by a non-specialist for explanations for symptoms. However, whereas The Shaking Woman anchors itself in science with its 192 footnotes, Mayhem stays aloof: it has precisely none.
Mayhem is in places infuriating, often fascinating, and yet, dare one say, addictive. But I am still puzzled as to quite why the author either wanted or needed it published.
Mayhem: A Memoir by Sigrid Rausing (Hamish Hamilton, £16.99)
'Mayhem' has a tendency to veer off into tenuously linked narratives like a pinball - or maybe WG Sebald on giddying fast forward
rating
Explore topics
Share this article