DVD/Blu-ray: Stormy Monday |

reviews, news & interviews
DVD/Blu-ray: Stormy Monday
DVD/Blu-ray: Stormy Monday
Mike Figgis's feature debut: visually arresting Geordie noir in a superb new print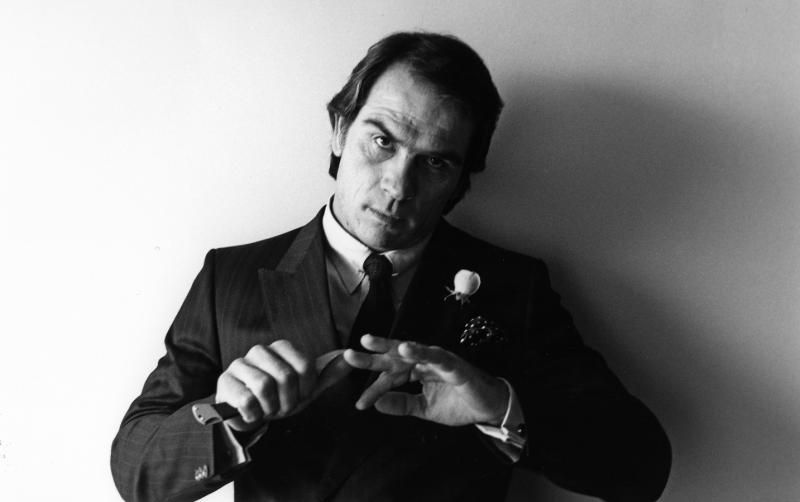 'We can't go shooting people...' Tommy Lee Jones in 'Stormy Monday'
Using Hollywood stars to prop up British crime thrillers is an ignoble tradition. Guy Ritchie's Snatch misused Brad Pitt, but John Wayne's execrable Brannigan is probably the worst example.
So one's hopes aren't high for
Stormy Monday
, a 1987
noir
starring Sean Bean and Sting, aided and abetted by, er, Melanie Griffiths and Tommy Lee Jones. Fear not – this was Mike Figgis's feature debut, and it's a remarkable piece of work, Figgis also responsible for the screenplay and soundtrack. The plot is disarmingly straightforward; Sting's
jazz
club is threatened by dodgy developers, and the young Bean has a relationship with Melanie Griffiths' dame with a past.
Figgis's masterstroke was to film on location in an ungentrified Newcastle, he and cinematographer Roger Deakins making this most photogenic of British cities look stunning. Comparisons with Mike Hodges' Get Carter are inevitable, several scenes clearly referencing the earlier film. The plot alludes to the Poulson scandal and also hints at The Long Good Friday, another grim tale of redevelopment and dirty money. Figgis sets the film during the city's "American Week" and gives the clubs and pubs of the quayside a warm, neon glow; one bar location looks exactly like a Hopper painting. There's even a trio of sailors on shore leave.
That Sean Bean (pictured right, with Griffiths) was cast as Brendan instead of Tim Roth was due to Griffith's agent, who felt that Bean's chiselled cheekbones made him a more convincing partner. He is excellent, literally bumping into Griffiths' Kate early in the film, then securing a job as a cleaner for Sting's Finney by demonstrating his knowledge of jazz trivia. He's initially way out of his depth, and it's striking that his attempt at heroism doesn't end well, the resultant injuries alarmingly real. There's a nifty bit of editing early on, Griffiths' warm showering intercut with Bean washing his hair under a cold tap in a bedsit. Sting looks happy to be on home turf, uttering sardonic put-downs in his natural accent. His jazz tastes aren't what you'd expect. One subplot involves him booking the Krakow Jazz Ensemble, whose avant-garde squeaks nearly kybosh a municipal banquet hosted by Alison Steadman's mayoress.
Jones, as crooked developer Cosmo, acts with some restraint, and he's all the more menacing for it. It's difficult not to smile as he admonishes a reckless junior with the words, "We can't go shooting people… we're here to improve the quality of life", the life in question one in a city he clearly views as a cesspit. There's a memorable exchange between Cosmo and Finney on the city's High Level Bridge, again echoing Get Carter. Figgis's soundtrack adds enormously to the atmosphere, and the restored image is outstanding. There's a lucid Director's Commentary plus an enjoyable documentary from critic Neil Young, outlining the film's production history and revisiting key locations.
Figgis's masterstroke was to film on location in an ungentrified Newcastle
rating
Share this article