DVD/Blu-ray: La La Land |

reviews, news & interviews
DVD/Blu-ray: La La Land
DVD/Blu-ray: La La Land
Armed with six Oscars (if not the big one), Damien Chazelle's homage to Los Angeles embarks on a long afterlife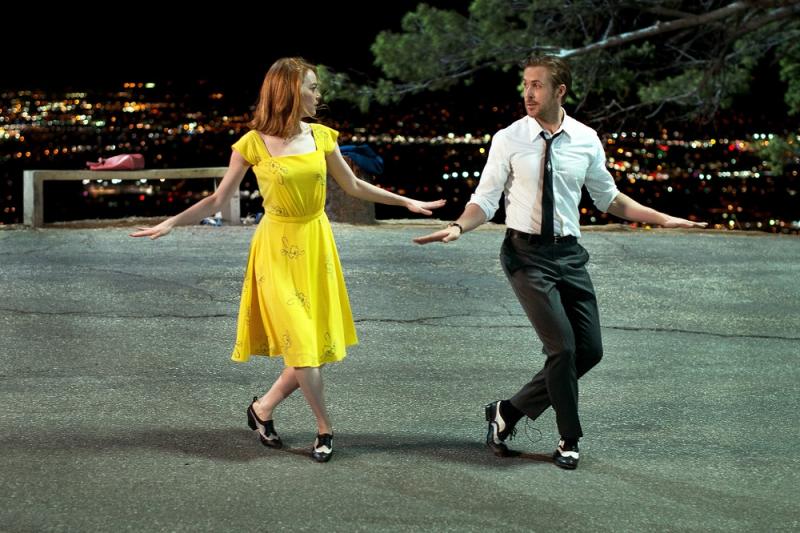 Best home entertainment?
We've had the pre-release hoopla. We've had the gruellingly inevitable backlash. We've had, as an additional sideshow, the brief interlude when it was this year's best picture at the Academy Awards, until it wasn't.
The time has now come for
La La Land
to embark on a long and doubtless fruitful afterlife as a home entertainment, and the arguments about the stars' abilities as
musical
performers can continue on the world's sofas.
You've seen it in the cinema. What do you get when you take the film home? On the DVD the extras include a mini-doc on Los Angeles and the homage the film pays to it, and a fluffy but heartfelt item in which Emma Stone and Ryan Gosling rate each other very highly. (If it wasn't your cup of tea, just imagine if, as originally mooted, Emma Watson and Miles Teller had got the gig.) And you can listen to all the songs again. But the main draw is an audio commentary from writer-director Damien Chazelle and composer Justin Hurwitz, in which it emerges that almost every tune in the entire film, starting with "Another Day of Sun", was at one point or another destined for the cutting-room floor. Hurwitz's three-minute overture really did get the chop.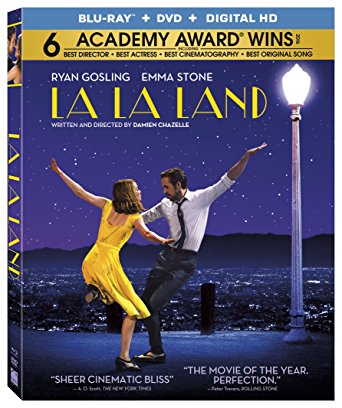 The pair of conquering tyros almost manage not to sound too ecstatically smug. Chazelle, the quintessential film nerd, lays in a good supply of trainspottery factoids about his aesthetic choices amid the more practical information such as the amount of times they shot the iconic dance number with the LA sunset as a backdrop (three times over two nights in a half-hour window as the horizon shimmered pink). Apparently you can only shoot at the Griffith Observatory on Mondays. Chazelle omits to mention that in one of Mia's auditions the casting director is playing by the film's music director Marius De Vries, who is interviewed by theartsdesk here.
There are a stack more extras on Blu-ray. Of course for pleasure you could always just watch the movie again, and again and again. Forget the snarks and whines of the backlash. La La Land is a repeatable treat.
Apparently you can only shoot at the Griffith Observatory on Mondays
rating
Explore topics
Share this article