Spies of Warsaw, BBC Four |

reviews, news & interviews
Spies of Warsaw, BBC Four
Spies of Warsaw, BBC Four
David Tennant stars in an atmospheric adaptation of Alan Furst's historical thriller
Thursday, 10 January 2013
The spying game: David Tennant as Colonel Jean-Francois Mercier
It's rare for a wartime drama not to hide behind an elliptic or poetic title. Spies of Warsaw - a two-part adaptation of Alan Furst's 2008 novel of the same name - misses out on a place in the canon by a couple of years, but the looming Second World War provides the backdrop to Dick Clement and Ian La Frenais' stylish, atmospheric thriller.
David Tennant plays Colonel Jean-Francois Mercier, the French soldier turned spy-wrangler at the centre of the action. A decorated hero of the First World War, with just enough lines around the eyes to make the back story convincing, Mercier's belief that further conflict is the inevitable outcome of Hitler's rise to power continually risks the wrath of his superiors. His unorthodox methods, tendency to get caught and determination to see the people who provide him with information taken care of by the French government lead a senior character to question his suitability for covert operations, but it is a trope of the genre that these very characteristics are the makings of a successful hero.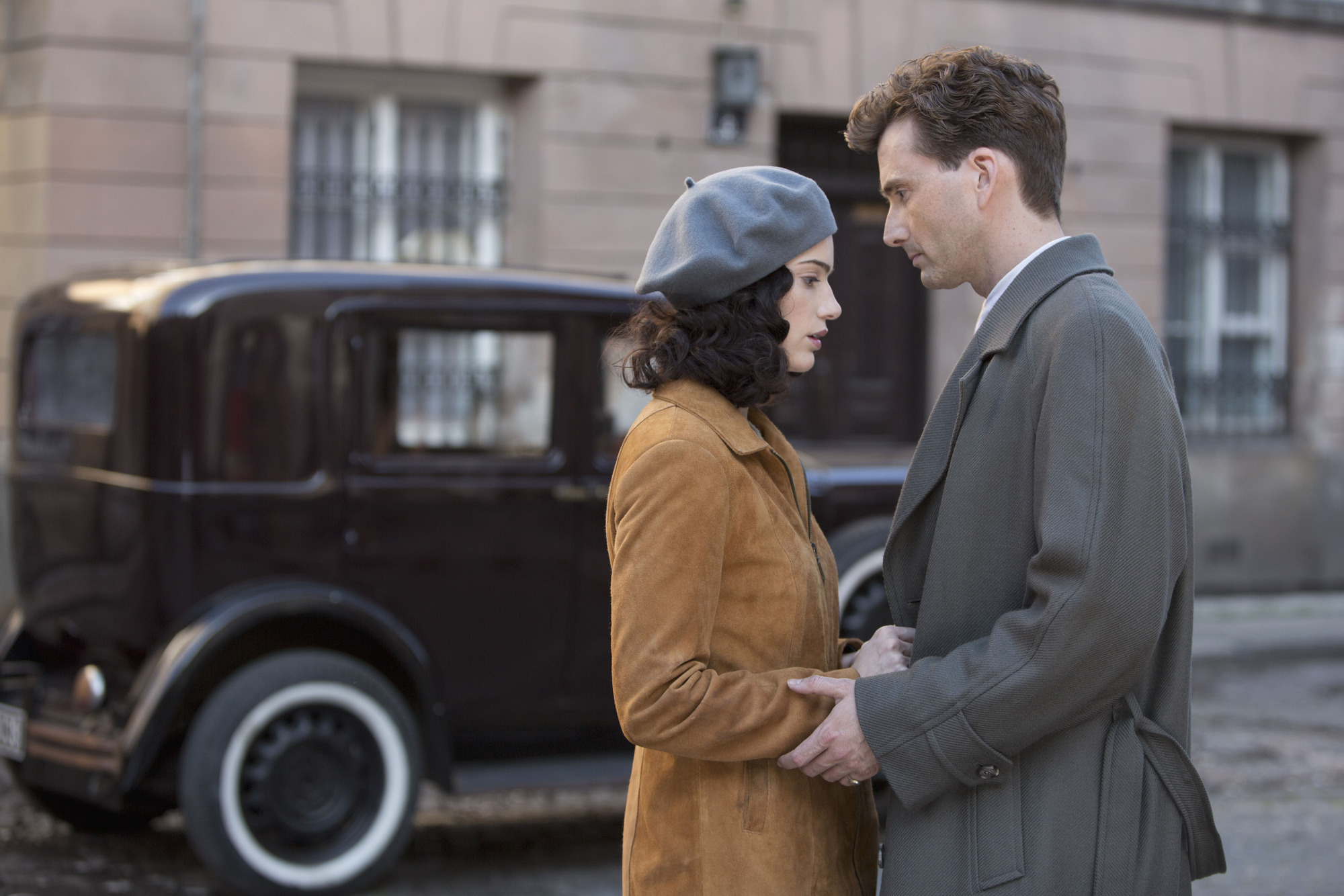 What constitutes success, however, is not as easy a question to answer. Whatever information Mercier ultimately manages to piece together from his contacts, including a nervous engineer from a German armaments factory and the enigmatic Doctor Lapp (Anton Lesser), we already know it's not going to be enough to prevent the almost complete destruction of the city mere months after the action takes place. Rather than spoil the viewing experience, however, this knowledge only serves to increase the tense atmosphere and adds to the viewer's frustrations with those who ignore Mercier's warnings.
So not the most cheerful of stories, but the duo behind Porridge and Auf Weidersen, Pet are not afraid to inject a little levity into proceedings. Spies of Warsaw features plenty of the silly stuff the genre is famous for: double agents, false identities and the inevitable late night scene where the protagonists end up getting chased by rabid Alsatians while over-the-top music plays. Elsewhere Tennant's character feasts, fences and flirts outrageously with pretty brunette Anna Skarbeck (Janet Montgomery, pictured above right with Tennant), a Parisian lawyer with the League of Nations. Skarbeck is initially involved with a hard-drinking Russian revolutionary writer when she meets Mercier at an embassy dinner, but she soon falls for the Colonel's winsome smile and the brooding pain he carries as a result of his early widowhood.
The love story between the two is perhaps the most tedious part of the drama as, once the flirting progresses speedily to serious talks about the future, the characters seem to have very little chemistry. Still, the dramatic events involving both Mercier and Skarbeck in the last ten minutes do not lend themselves to excessive time for lingering glances in next week's concluding part.
It featured plenty of the silly stuff the genre is famous for
Share this article