Lives in Music #2: How Music Works by David Byrne |

reviews, news & interviews
Lives in Music #2: How Music Works by David Byrne
Lives in Music #2: How Music Works by David Byrne
A pleasant jog through the history and mechanics of music but you don't feel the Byrne
Wednesday, 19 December 2012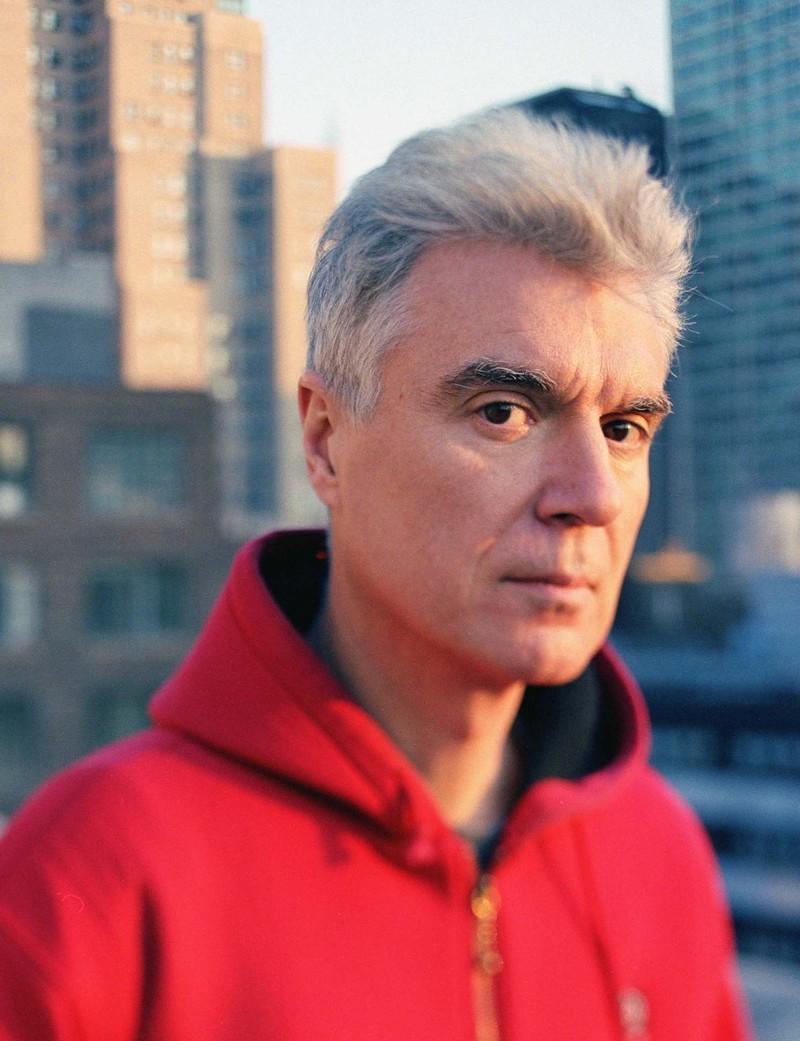 David Byrne: the Talking Head remains very quiet on his personal life
Reading How Music Works feels a bit like breaking into David Byrne's house and randomly nosing around the Word files on his computer. First there's some stuff about whether specific types of music were subconsciously written with certain acoustic spaces in mind, then there's a biographical bit about Byrne's experiences as a performer.
But just as you're enjoying becoming immersed in vivid descriptions of what a dump CBGBs was, or the inspiration behind
that
white suit, the book suddenly makes a sharp, left turn into a potted history of music technology and its influence on what records sound like.
These non-biographical sections are perfectly readable if sometimes unnecessarily pedantic; does the kind of person likely to pick up this book really need to be told that an organ is "a large wind instrument"? I suspect not. So one scans ahead, looking for the next passage in which the one-time Talking Head front man is idiosyncratically subjective, because that's what he does best. Here's one such example: "Making music is like constructing a machine whose function is to dredge up emotions in performer and listener alike." Echoes of Eno there, certainly, but those two were like peas in a space-pod for a brief but exciting period in the late 1970s (see photo below). So one yearns for a more detailed account of what went on when they were the Braque and Picasso of art rock, tearing apart and then reassembling the very fabric of pop music, learning as they went along, creating the groundwork for decades of sample-based music to come.
Rather than play his cards close to his chest, Byrne doesn't even take then out of their polythene wrapping
When Byrne does discuss My Life in the Bush of Ghosts – the pair's most radical yet still timelessly listenable experiment in found vocals and pseudo tribal beats - his excitement is touchingly conveyed. Their discovery that any spoken-word sample (although the term "sample" didn't then exist) seemed to adapt to its new sonic environment by appearing in tune and dramatically appropriate to its new context was ground-breaking. Plus of course it's interesting to be reminded that this album was edited by razorblades rather software, as computers were still a long way off being a viable tool for the composer.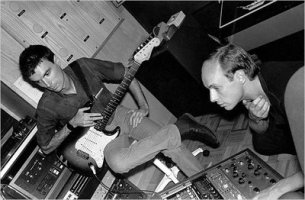 So why didn't Brian Eno and Byrne work together again for three decades? A clash of egos or simply the fact they were both too busy? And why is it unlikely there'll ever be a Talking Heads reunion? Such topics aren't even touched upon in this book. Rather than play his cards close to his chest, Byrne doesn't even take then out of their polythene wrapping. Instead, he moves swiftly on to yet more QI-like facts on the evolution of musical instruments and the mind-boggling metaphysical strangeness of music's relationship to the mathematics that underlies everything in the universe. In one chapter he even channels his accountant to suggest ways a musician in the 21st century can still earn a living, complete with numerous pie charts.
The issue is that there are other sources for much of this stuff written by people who aren't David Byrne and therefore couldn't give us what Byrne alone could have given us. In the last couple of years alone there's been Greg Milner's Perfect Sound Forever which is an excellent and thorough look at the history of recorded sound, and Oliver Sacks's Musicophilia if you're looking for some kind of insight into how pleasing vibrations in the air can make us feel happy, sad, sexy or aggressive. But can Byrne be criticised for not writing the book he didn't set out to write in the first place? In the Acknowledgements he declares that How Music Works was meant to be part biography and part "a series of think pieces." Which would have been fine, of course, if the reader had been informed of this at the outset and therefore could have lowered their expectations a little.
However, Talking Heads heads will be delighted to learn that those strange animal noises in the background of the song "Drugs" were made by koala bears (recorded by Byrne when on holiday in Australia), not some ostensibly fiercer creature. And it's fascinating to find out that vibrato was originally used by out-of-tune singers and instrumentalists to disguise pitch issues by effectively blurring the end of the note; because today if a violinist doesn't create an emotive wobble at the end of a melodic phrase we'd think them amateurish. So in conclusion, this is a pleasant enough jog through the history and mechanics of music, but I just didn't feel the Byrne as much as I'd like to have done.
Brian Eno & David Byrne's "Mea Culpa"
Talking Heads heads will be delighted to learn that those strange animal noises in the background of the song 'Drugs' were made by koala bears
rating
Explore topics
Share this article