CD: Alanis Morissette - Havoc and Bright Lights |

reviews, news & interviews
CD: Alanis Morissette - Havoc and Bright Lights
CD: Alanis Morissette - Havoc and Bright Lights
Emotional Canadian songbird recaptures some magic on uneven eighth album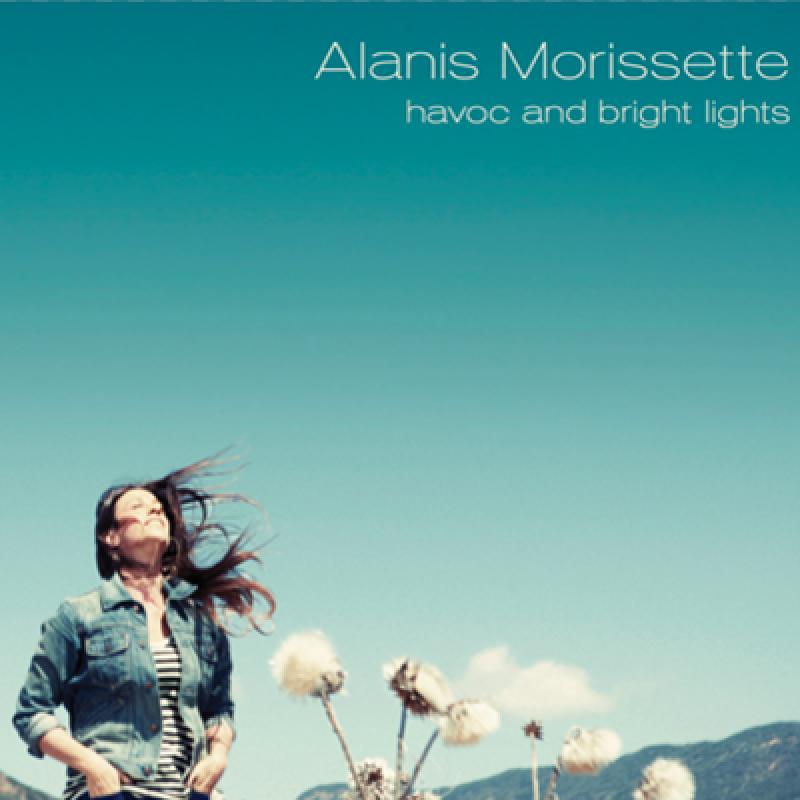 Morissette: turning the (dandelion) clock back
It's been 17 years since Alanis Morissette's Jagged Little Pill gave "complaint rock" a feminine make-over. With a captivating combination of therapy-angst and offbeat melodies, it didn't matter that Alanis didn't understand the word ironic, the whole package was iconic. Since then, however, her efforts to recreate the same magic have been patchy.
Havoc and Bright Lights is no exception. Let's start with the good stuff. At its best it turns the clock right back to the mid-Nineties. Subjects like motherhood ("Guardian") may be new, but her idiom is still feisty, confessional, kooky and sensitive. Morissette may not be the first to have a go at the likes of Paris Hilton and Lindsay Lohan, but calling vacuous celebrities "tattooed sexy dancing monkeys" certainly makes her one of the most memorable. Then there are lyrical gems like "I get reduced by my own wilfulness/ As I reach for my usual God-replacements" and "There are so many colours that I still try to hide while I paint/ And there are so many tunes that I secretly sing and I hate" ("Empathy"). Written down they might look a little silly, but Morissette's sincerity is so beyond doubt that it transforms them to something quite special.
The problem is that Morissette and co-writer Guy Sigsworth just didn't have enough solid tunes to warrant putting 14 songs on the album. The best – "Guardian", "Woman Down", "Spiral, Havoc" and "Will You Be My Girlfriend" – are dead ringers for the Jagged Little Pill sessions. The directness of her voice hasn't moved a millimetre and, where it works, the bright, acoustic AOR sound still skilfully moves between sweet and sour. The overall listening experience, however, is marred by sappy drivel like "Til You" and the anger-by-numbers arrangement of "Numb". It seems by trying to cover all possible bases, Morissette has actually stopped Havoc and Bright Lights being the four-star album it should have been. Isn't that ironic?
Watch the video for new single "Guardian"
Her idiom is still feisty, confessional, kooky and sensitive
rating
Share this article