theartsdesk on Vinyl 60: Acid Pauli, Mercury Rev, Cabbage, Kraftwerk, Oasis, Working Men's Club and more |

reviews, news & interviews
theartsdesk on Vinyl 60: Acid Pauli, Mercury Rev, Cabbage, Kraftwerk, Oasis, Working Men's Club and more
theartsdesk on Vinyl 60: Acid Pauli, Mercury Rev, Cabbage, Kraftwerk, Oasis, Working Men's Club and more
Bumper crop in the biggest vinyl reviews selection of all
Thursday, 29 October 2020
The needle on the record
Due to COVID-related nonsense too tedious to relate, this month's theartsdesk on Vinyl was delayed. But here it is, over 7500 words on new music on plastic, covering a greater breadth of genres and styles than most major festivals. From reissues of some of the biggest bands that ever lived, to limited edition micro-releases from tiny independents, it's all here. Dive in!
VINYL OF THE MONTH
Kiko Dinucci Rastilho (Mais Um)
São Paulo artist Kiko Dinucci has said, "The idea has always been to play the guitar as a percussion instrument." Couldn't agree more. Dinucci has iron in his musical blood and offers up a set where his guitar has samba-tastic punch alongside raw vocals. He's made a name for himself in Brazil with outfits such as Passo Torto and Metà Metà, attacking local folkloric styles with punk gusto, as well as producing samba legend Elza Soares (who recently turned 90!). His second solo album has a purposefully rough, ready charm, hints of Rodrigo y Gabriela's early work, but where they were into Metallica and Pink Floyd, he's into Fugazi, and it shows. Stark but pointed and feisty, Rastilho's music zings with spirit and the album comes with a 7" single that includes an angry, tribalistic tribute to executed 1970s guerrilla Dina Teixiera. I may not be able to understand the politically orientated lyrics in Portuguese, but the sense of outrage and purpose still comes through. And you can dance to this stuff too, which is more than you can say for most acoustic guitar wibble. Comes in lyric info inner sleeve.
Red Rum Club The Hollow of Humdrum (Modern Sky Entertainment)
Who are Red Rum Club? Ye olde internet is short on information except to tell us they come from Liverpool. The inner sleeve features them as a group of five black-suited dudes walking across seaside sand dunes at sunset (or sunrise?). This is their second album. It is unashamed good time pop music at a barroom flamenco pelt, built around a relentless upbeat combination of galloping guitars and effervescent trumpet, fronted with panache by vocalist Fran Doran. It's showy and unsubtle, the lyrics romantic, in love with life, with escaping the mundane, like Springsteen's early work (although sounding nothing like him!). With twangy guitars abundant and an overall retro chic, there are certain similarities to Last Shadow Puppets but Red Rum Club are less afraid to flirt with cheesiness. Consequently, they muster a set that will divide listeners into those who find them irritatingly upbeat and those who find them purely joyous. This writer falls into the latter category. Comes in lyric inner sleeve on milky peach vinyl.
Mama Odé Tales and Patterns of the Maroons (Five Easy Pieces)
Brothers Jeen Bassa and Reginald Mamode IV have individually built a reputation on a London scene that encompasses jazz, hip hop and stoned-sounding beat-making. For their debut album, they draw on their Creole heritage (their ancestry goes back to Mauritius). They stew up backing tracks that have a wood-based percussion feel, a deliberate harking back to a rootsy, almost tribalistic sound, infused with a woozy jazz sensibility. The whole thing never breaks a sweat. Unlike much hip hop, the delivery is not dense and strident, but soft-spoken and mellow, recalling A Tribe Called Quest in places. The duo chat slow and low, philosophical, sociological, their sentences blurring into each other, so mellifluous it's sometimes hard to focus on what they're actually saying. The vibe is almost horizontally laid back but still gripping and original. Comes on double.
Conrad Schnitzler Con (Bureau B) + Toulouse Low Trax Jumping Dead Leafs (Bureau B) + Phew Vertigo Ko (Disciples)
Three welcome slices of Germanic electronica. Conrad Schnitzler, having set the ball rolling, participating in the Tangerine Dream's debut album, and the first two Kluster albums (before they became Cluster), went his own merry way, keen to explore new territory. His 1978 album Con, with Peter Baumann from Tangerine Dream, is a minor gem for anyone who revels in retro synthesizer stylings. These are not noodles, they are psychedelic Teutonic proto-trance, slow-paced, involving pieces whose twisting, turning effects gradually suck the brain in. The exception is "Metall 1", a more cacophonic imitation of industrial sawing sounds, but overall Con takes cold machines and gradually warms them. Comes in photo/info inner sleeve. Schnitzler died of stomach cancer in 2011 but Dusseldorf's Detlef Weinrich, a next generation krautrocker, notably with his band Kreidler, is one of those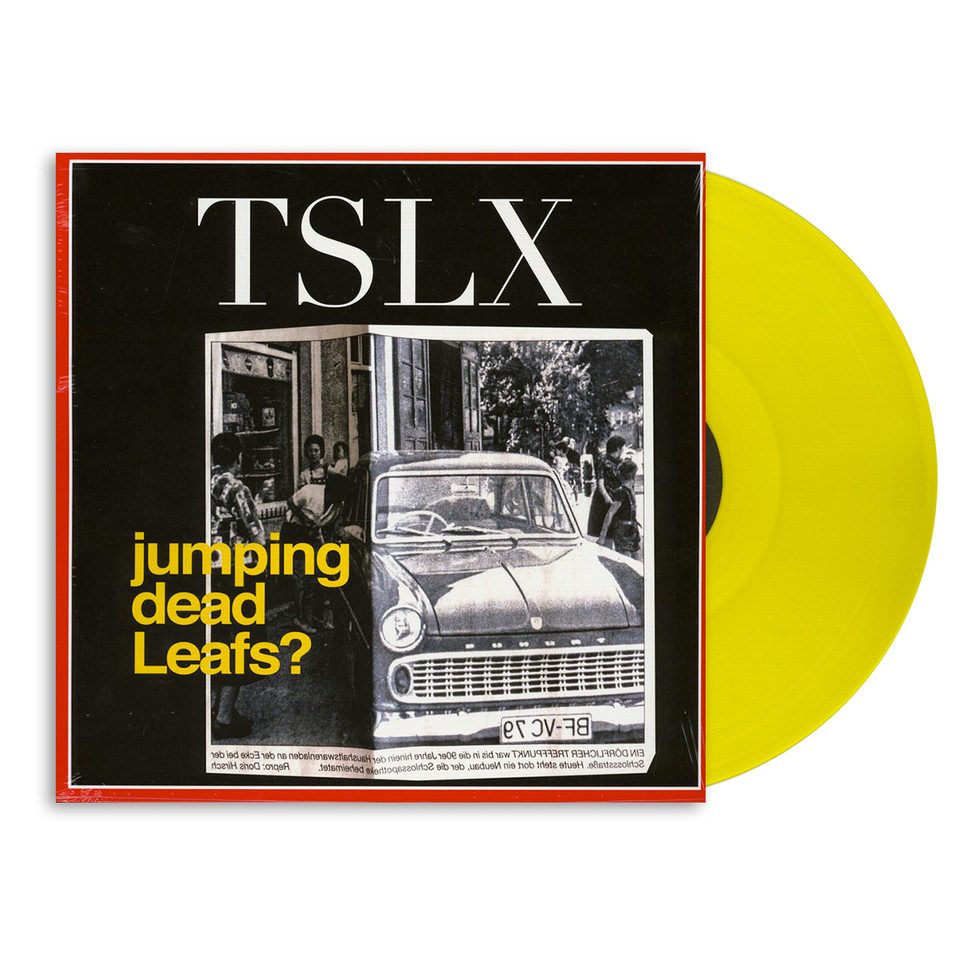 taking similar ideas forward. His latest solo album is a gathering of shuffly electronic minimalism, usually stern but eventually persuasive. The title track is caustic downtempo but elsewhere everything from relentless techno-dub ("Dawn is Temporal") to the haunting, looped, ghost-in-the-machine shivering of "Berrytone Souvenir" remind that there are still worthy successors to the original German groundbreakers of the 1970s. Another is female Japanese artist Phew who, over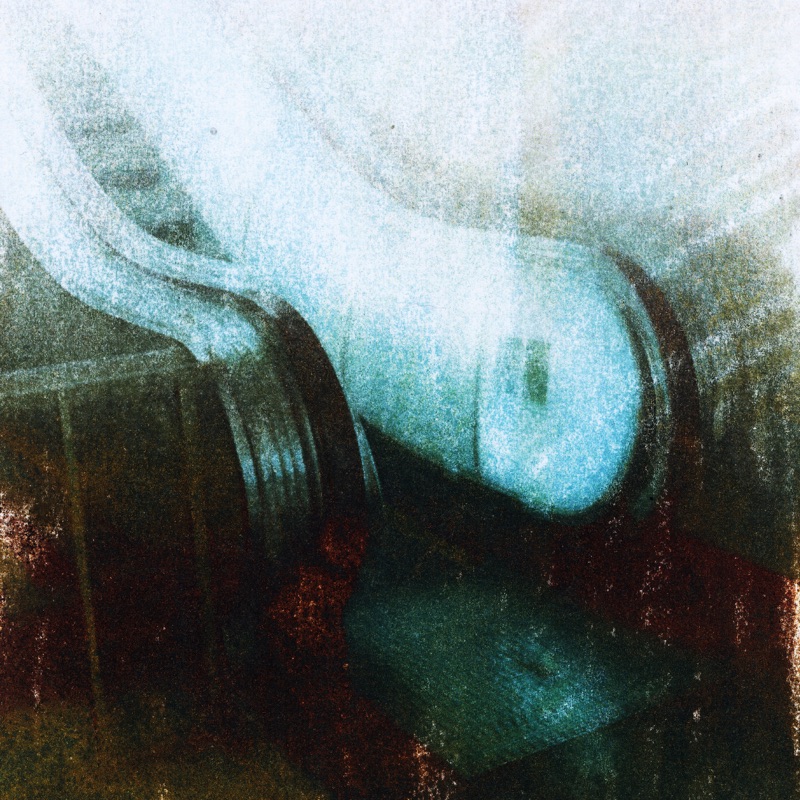 the years, has worked with members of Cluster and Can. Her Voice Hardcore album of a couple of years ago suggested she was going through a purple spell of creativity. This latest collection, which combines offcuts from that album with fresh material, confirms this. It is a spectral music that she claims is a "personal documentary music" commenting on "what a terrible world we live in, but let's survive". Certainly the layered voices and spooked wailing tones of "Let's Dance, Let's Go" or "Midnight Awakening" suggest all is not well, but sometimes, as on "The Very Ears of Dusk", the spectral sounds and whispering voices suggest there is comfort out there somewhere.
Céu APKÁ! (Dix Degrees)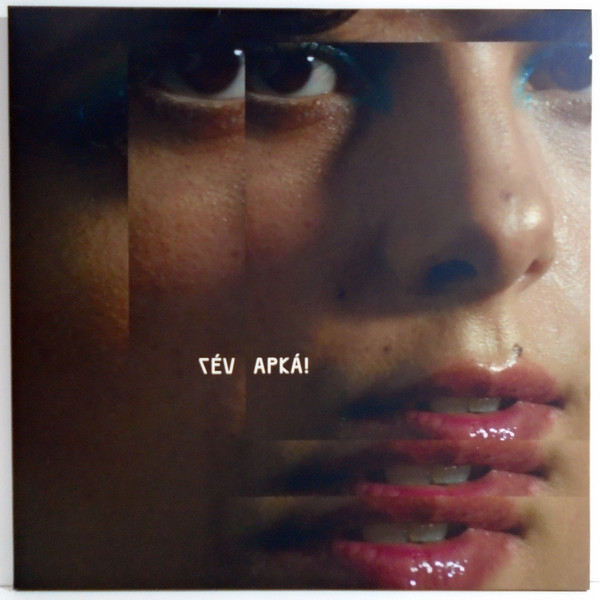 Brazilian singer Céu was a musicalogical prodigy who hit the English language world in her mid-20s with her striking titular debut album. Her career since has made her somewhat uncategorizable, her work straddling what would once have been called "world music" and a plethora of other styles. APKÁ!, with guest appearances by Caetano Veloso, Seu Jorge and others, swings between pin-sharp slowies, kind of futurist easy listening, and songs that up the ante into pure electro-pop, notably "Forçar o Verão" which is a dancefloor stomper. Showing how much of pop is in the visual presentation, there are moments on here that are not a million miles away from what Kali Uchis is up to, but the pair would likely never be classed together. Which is to say Céu has a solid handle on pop, as well as more leftfield sounds.
Cabbage Amanita Pantherina (Brassica) + Japanese Television 3 (Tip Top)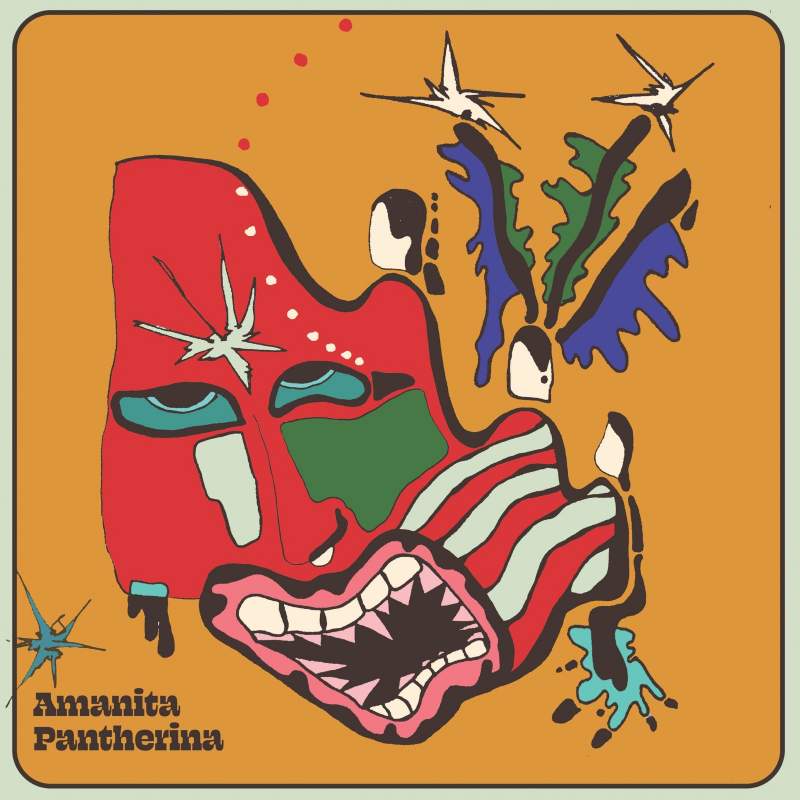 Two releases that prove psychedelic rock is alive and well in Britain 2020. Cabbage, who hail from the Pennine foothills, near Manchester, hurl out a tuneful squall that sometimes sounds like The Pixies in a cement mixer full of magic mushrooms and at other times, recalls WH Lung gone full punk. Amanita Pantherina is their second album and amidst the raging attack and catchy shouted choruses, the lyrics scrawl a post-impressionist portrait of wrecked Britain, from Brexit ("Raus!") to a multitude of songs of dead end job guys bemused by their lives ("His views are as old as the factory walls/Gender assumptions in spite of the cold"). Where
Cabbage are punk in attitude but psychedelic in delivery, The third EP from London unit Japanese Television visits the lysergic Sixties for inspiration, offering a fuzzed instrumental set of five tunes touched by the Hammond-fuelled antics of ? and the Mysterians and their ilk. Tuneful, riffy, but also like a damp cellar full of speed'n'spliff raddled sweating mods, they sound like they'd blow the lid off in concert. Great cover art too.
Kölsch Now Here No Where (Kompakt)
Danish producer [Rune] Kölsch has previously released collections of music when he's built up a backlog of quality material, singles and so forth. However, he says his fourth album is thematically about life now, in 2020, with all the concerns of political backbiting and ecological catastrophe. Be that as it may, I'm not hearing it. What I am hearing is a seriously tasty cross section of cuts which, tied to a 4/4 beat, offer up a rich, imaginative panoply of sound, smidgens of tune lingering around great analogue synth noises, and including fabulous cuts, such as the steady, gnarly "Sleeper Must Awaken", the tribal chanting of "Glypto" and the jazz trumpet techno of "Remind You". Possibly his best work yet. Comes on double in psychedelic paint spatter sleeves.
Gang of Four Anti-Hero (Gill Music)
The final work from staunch post-punk revolutionists Gang of Four. In their final incarnation Gang of Four contained only one of the original members from its classic line-up, frontman Andy Gill who died in February, possibly an early victim of COVID-19. The proceeds from this mini-album collation of the band's last two EPs go to Guy's and St Thomas NHS Foundation where he was cared for at his end. Gill's most famous music was righteously political, biting, fiercely socialistic but, while he never turned his back on that, later fare sometimes proved more lyrically enigmatic. Happily, even at the end of his life, his muse did not leave him. The jagged punk-funkin' of "Glass" and "Natural's Not in It" may be stylistically close to Gang of Four's early-Eighties work, but for those willing to follow Gill, the more thoughtful, slower songs, such as "The Dying Rays" and "Forever Starts Now", are the best work here, reflective, spacious, and melancholically tuneful. It is a final send-off whose quality control doesn't let its maker's sturdy reputation down. Comes on fluorescent bright orange vinyl.
Mercury Rev All is Dream (Cherry Red)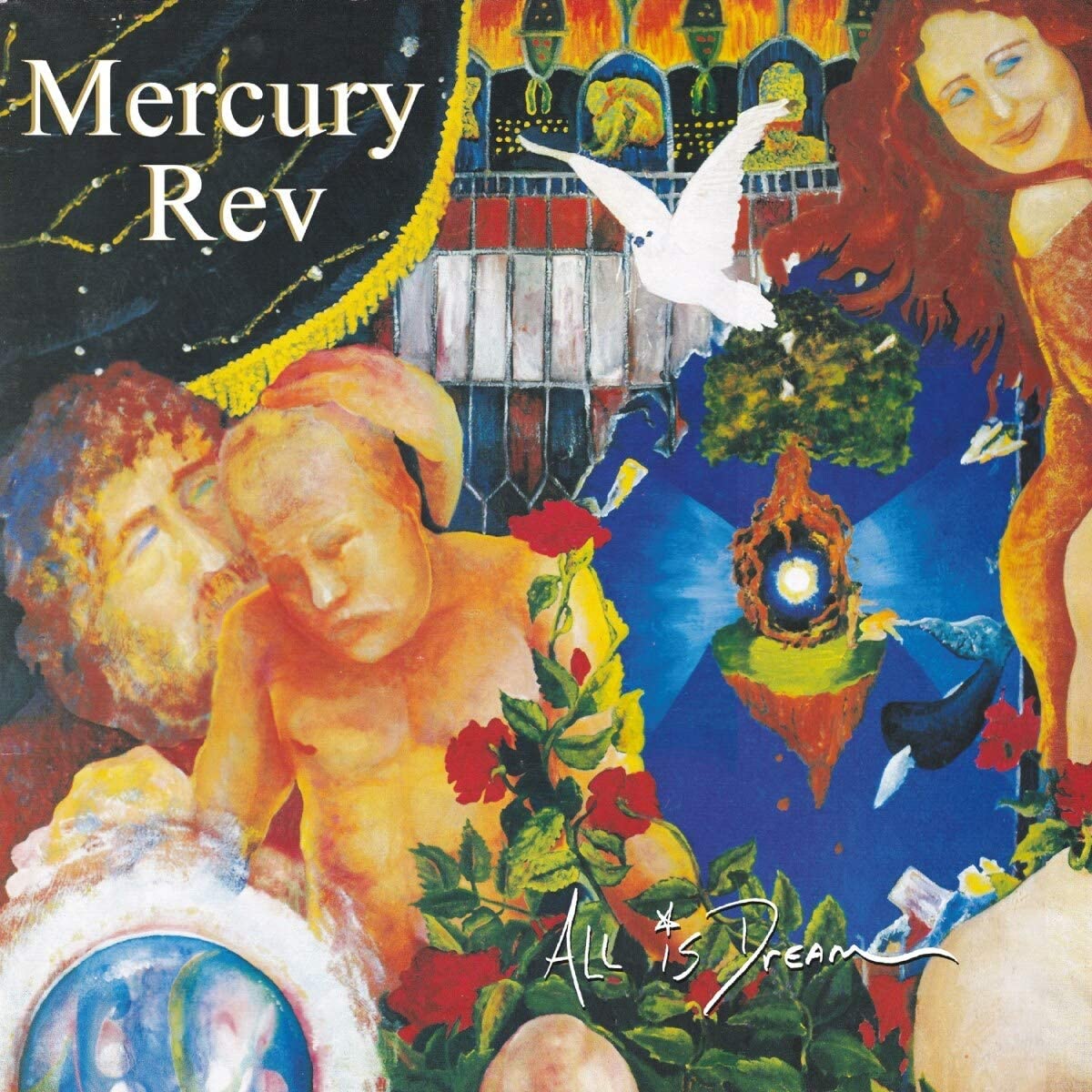 How strange to think that for a millennial moment Mercury Rev were hitting the UK charts, genuinely on the cusp of pop success. All is Dream was part of that story, with Bond theme-like balladic album opener "The Dark is Rising" even a Top 20 hit. This double album on info gatefold offers a second record of offcuts and alternate versions which, upon occasion more than match the main event. Unlike Flaming Lips, another band that singer Jonathan Donohue was involved with, Mercury Rev did not go on to years of festival-headlining success. All is Dream, instead, has become a cult fan favourite, its opulent, overtly lush orchestrated songs, with Beatles-ish ambitions in places, boasting sneaky highlights such as guitar anthem "Little Rhymes" To these ears the more overtly Sixties psychedelic sound of second disc offcuts such as "Planet Caravan" are sometimes more enjoyable than the polished, finished article. Comes on vinyl that looks like smoke in the blood.
Moonlight Parade Paint the Sun EP (Southview)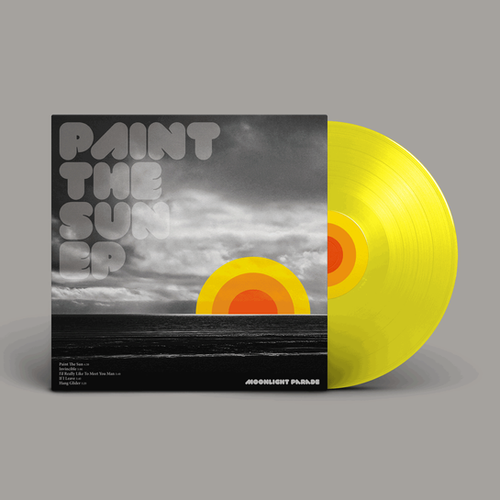 The latest 10" from Worthing indie heroes Moonlight Parade steps away from the fuller Eighties Manc band stylings of last year's debut album Out of Nothing, as the trio present a set of five slower numbers. While closer "Hang Glider" is still twangily redolent of early Stones Roses on a particularly mellow day, other songs see the band spread their wings. The title track is gently Balearic indie, bringing to mind dreams of the French Riviera. Elsewhere Orange Juice springs to mind, while the catchy "I'd Like to Meet You Man" is tinted with Neil Young's persuasively frail structures and delivery. On transparent yellow vinyl, the Paint the Sun EP sees Moonlight Parade take a step forward and sideways from their more derivative beginnings, both musically and lyrically. The next album is going to be a peach.
New Order Power, Corruption and Lies: Definitive Edition Boxset (Warner Music) + Kraftwerk Autobahn (Kling Klang/Parlophone)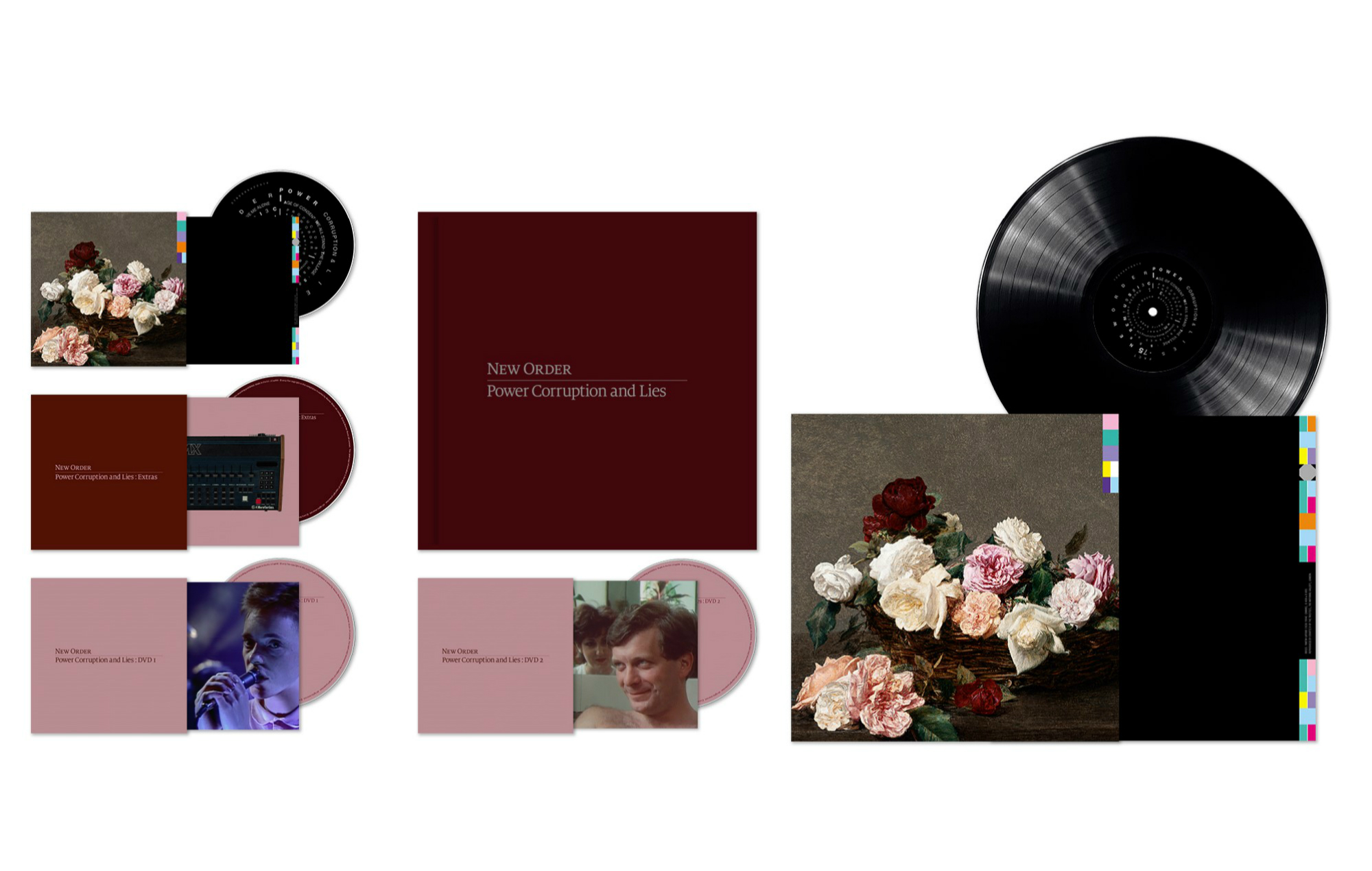 A couple of 24 carat electronic music classics receive the re-release treatment. New Order's Power, Corruption and Lies, particularly, is the subject of a carefully curated boxset repackaging. The original 1983 album, boosted by the unstoppable success of "Blue Monday", is righty regarded as the moment New Order used the embrace of synthesizer technology and dance music beats to move on from post-Joy Division glumness. The interplay of Peter Hook's bass and Bernard Sumner's strummy guitar over drum machines is seminal and sonically iconic, and the weakness of Sumner's vocals is the whole point, their stretched nature adding genuine vulnerability. Biggies such as "5 8 6" and "Age of Consent" live in the shadow of "Blue Monday" but still have their own appeal. The fact of the matter is that this boxset is not an especially vinyl-tastic affair but is still jammed with digital format goodies alongside the original album, brilliantly remastered from analogue. These include two CDs full of Peel Sessions, demos and outtakes, some of which are rough'n'ready early versions and some of which, such as the super-crude synth jam of "Thieves Like Us (1983 Writing Session Recording)" or the nothing-like-the-end-result "Blue Monday (Writing Session Recording)" offer a fan-engrossing window into the creative process. There's also a couple of DVDs that contain lives shows, one at the Hacienda, as well as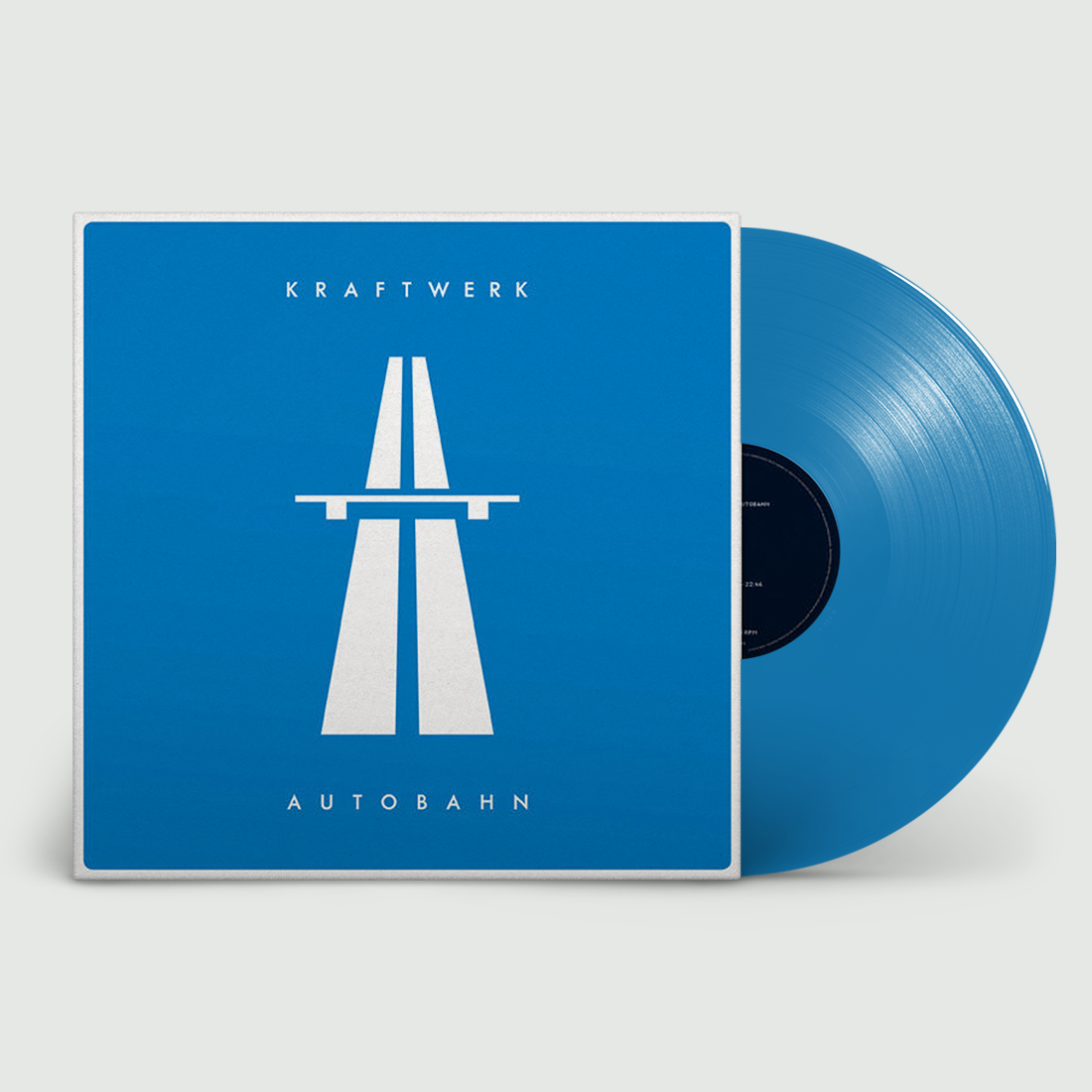 TV sessions and a Top of the Pops appearance. Finally, a chunky book is included, mostly photos, but also words from Dave Simpson, the whole lot in Peter-Saville-designed packaging. Basically, it's New Order geek heaven. Elsewhere on theartsdesk, Kieron Tyler does a fine job digging into the extreme detail of the new batch of Kraftwerk reissues on coloured vinyl. However, theartsdesk on Vinyl has also been sent a copy of Autobahn on blue vinyl so it would be rude not to acknowledge how fantastic it sounds. The nigh-on-23 minute title track basically rewrote the rulebook of pop music in 1974, one of the great leaps forward, although one that most of the media at the time dismissed as a novelty. It's easy to claim, years after the fact, to have enjoyed vanguard sounds when they were still at the vanguard but the percentage that actually do so at the time is actually tiny. Bitch, bitch.
Oasis (What's The Story) Morning Glory? (Big Brother) + Slade Cum On Feel the Hitz: The Best of Slade (BMG)
(What's the Story) Morning Glory is being released in various formats for its 25th anniversary. The one theartsdesk on Vinyl has been sent is a picture disc double. Picture discs, once upon a time, used to sound horrible, but those days are long gone, these sound great. However, before we get to the music, on a practical note, the two records, featuring cover art and band photos, both come in separate transparent plastic sleeves rather than a single packaging device that might keep them connected, and the only track listing is a paltry card band that holds them together. This will split within days of use! Such quibbles aside, this is the fifth best-selling album of all time in the UK (even including greatest hits packages!), so it's super-familiar. Released in 1995, it sees the Gallagher brothers' Beatles-obsessed, proudly northern, Creation indie band in the triumphant ascendant. It is the key shop window on what makes them so popular. Every song, many swathed in exultant strings, sounds like the feeling of scoring a goal or winning large in a casino; the cumulative effect on the listener is a cocaine-ish sense of (male) irrepressibility (either that or it results in outright sneering and a slightly snobbish rejection of its retro-centric obviousness). They're all here, "Some Might Say", "Don't Look Back in Anger", "Champagne Supernova", "Morning Glory", "She's Electric", the contagious-as-COVID but unlistenably overplayed "Wonderwall", and the downright rubbish almost-chart-topper "Roll With It". Personally, I like it,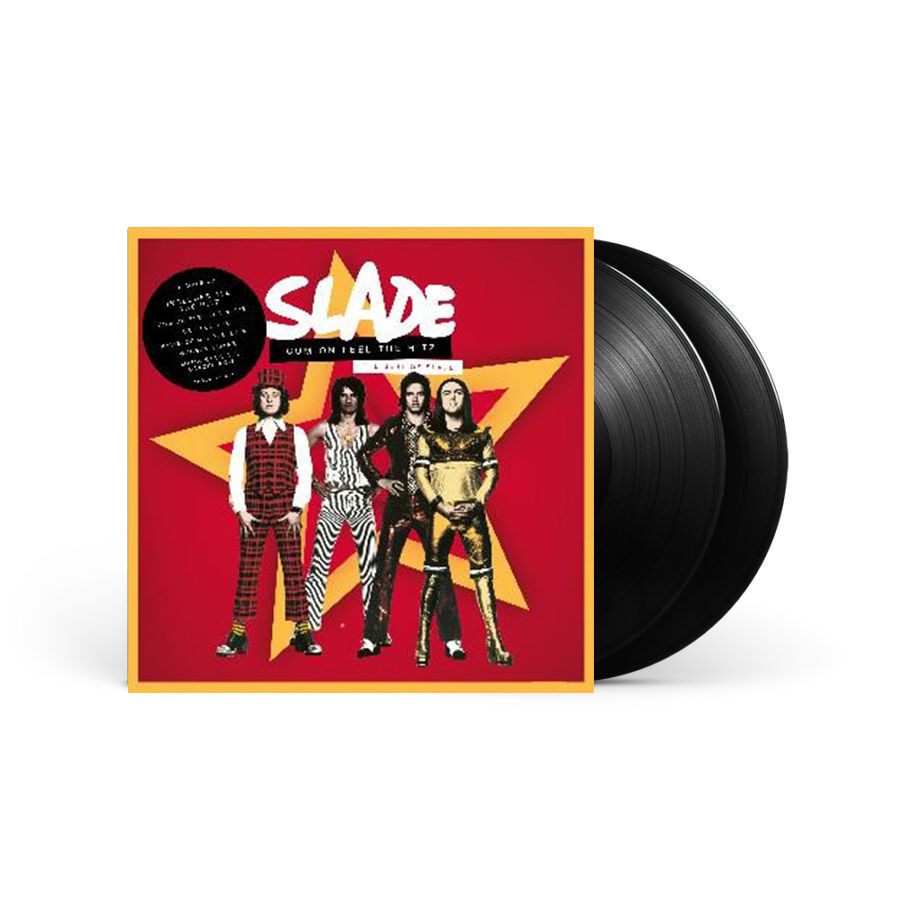 but you will have decided years ago what you think, so this review may be redundant! Oh, and "All your dreams are made, when you're chained to the mirror and the razor blade!" is still a great line. For those that want to excavate where Oasis found their mojo, the best of Slade would be a perfect place to go searching, containing, as it does their run of golden yob-stomp hits of the early Seventies, as well as the ones that date from their resurgence after unexpectedly slaying the 1980 Reading Festival. Trouble is that the sound on this two record set is, I suspect, taken from a digital source that does not match the raucous boom of playing the original 7"s.
Working Men's Club Working Men's Club (Heavenly)
Young Yorkshire outfit Working Men's Club are craftily presented by Heavenly Records, a concatenation of mysterious logos, black against fluorescent yellow, the album on transparent vinyl, also in the same glaring yellow (as well as a similarly designed 12" x 24" art fold-out). Old farts cannot help but think of Factory Records and, in particular, New Order. When the needle touches the vinyl, that connection is only amplified. However, as the record plays, it's clear, happily, that New Order is only part of the genetic make-up. Most – if not all - the music here sounds as if it could have been recorded in the early Eighties, albeit sometimes a dose of later Eighties acid house flavour bursts in. The frontman talk-sings his way through a set that has cynical urgency. "John Cooper Clarke" is an involving punk-funker, while "Be My Guest" channels Cabaret Voltaire having it out with The Fall. Elsewhere are slower and more melodic songs, redolent of Suicide's queasy ballads. Grit, socio-political attitude, and solidly raw songwriting are on display. It also sounds like the stepping off point for a band who could do great things in future.
Manu Delago Circadian Live (One Little Independent) + John Coltrane Giant Steps (Atlantic)
The flying saucer-like hang, with its steel drum-ish bell sounds, was only invented around 20 years ago, and soon popularized by The Portico Quartet. Another master of the instrument is the Austrian Manu Delago whose hang-work has added texture to everyone from Björk to global post-psy-trance nutters Shpongle. He has also been prolific in his own right and now last year's Circadian album is re-presented on plastic in its live incarnation. Increasingly, the borders between jazz and "modern classical" have been blurring, the use of electronics, fuller orchestrations using strings, and a film soundtrack sensibility, have rendered the work of many artists hard to categorize by genre. They would likely say, "Who cares? Music is music!" Fair enough, but, for we scrawlers, genre is a useful way to point music lovers towards what they might enjoy. Delago's work here, looser and actually juicier than the original album, rides around this territory with aplomb, his gently funky hanging (!) beside strings, oboe and a whole lot else. It's on two four sides of vinyl, richly mastered, and comes on like that eternal cliché, a journey. For a blast, to get
you in the mood, go straight for the ebullient, joyful "Almost Thirty". John Coltrane, of course, is jazz in its purest sense, and his first album for Atlantic, Giant Steps, released in 1960, has long ago earned the right to be called a classic. Unbelievably, it was created only a fortnight after Coltrane had finished work on Miles Davis's Kind of Blue. It boasts chordal mechanics that were to change the way jazz was played, which is beyond bold. What's more exciting, however, is that these result in a groovy, approachable set, rather than wilful avant-garde-ism. Stepping back and placing it in the context of the decade that, recorded in 1959, it preceded, it's easy to see how rock's earliest guitar heroes, soaking in LSD, attempted to imprint similar, fast but appropriate-to-the-song solos of complexity in their own idiom. Coltrane and his peers were the only real reference point for such experiments. The album comes on double in gatefold with a second disk of alternate takes whose looseness, chat and false starts, give added humanity to this complex work. Also great background notes in booklet form from music historian Ashley Khan.
Various Long Division: New Addition Vol.2 (Long Division Music)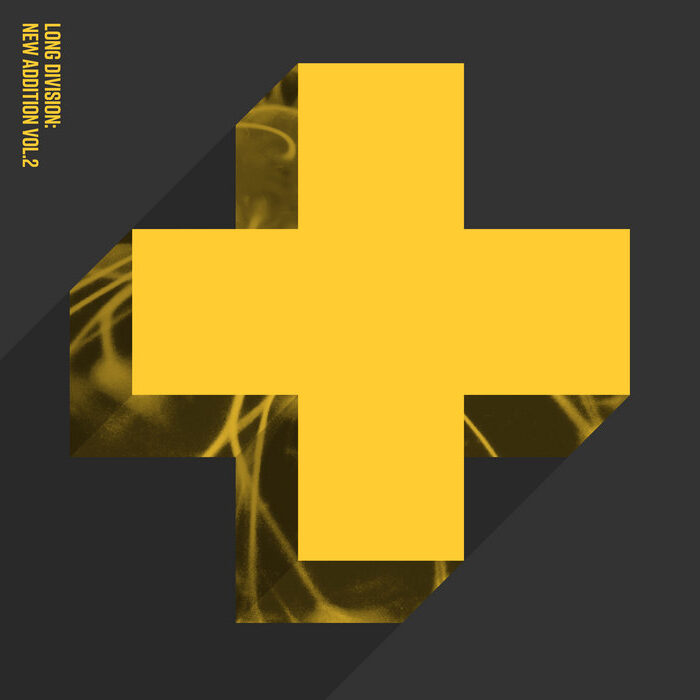 Wakefield's annual Long Division Festival is a tightly knit support system for the indie scene, but this year, like every other festival, they had to cancel due to boring old C19. Instead, supported by not-for-profit Scottish independent label Last Night From Glasgow, they release a compilation featuring tracks by ten bands who would have appeared. The opening "Wasn't Listening" by York rockers Cowgirl comes at the ears like a rock'n'roll freight train, a great wakener, but the flavours on board turn out to be much more multifarious, from the female fronted, dreamy jangle-pop of Life Model, who remind of The Sundays, to the Afro-groove of "C'est Comme de Robots N'est Pas" by Hull outfit Bunkerpop; from the moody downtempo lyricism of Edinburgh's Mt. Doubt to the electronic squelch-funk originality of Leeds duo In The Morning Light, to the delicate harmonised baroque folk, alos from Leeds, of Hertiltedmoons. The rest is all tasty too. If you want a new artist smorgasbord and you want it on plastic, it's vital one-stop shop.
Ultravox Vienna (40th Anniversary Deluxe Edition) + Sleepwalk (Chrysalis)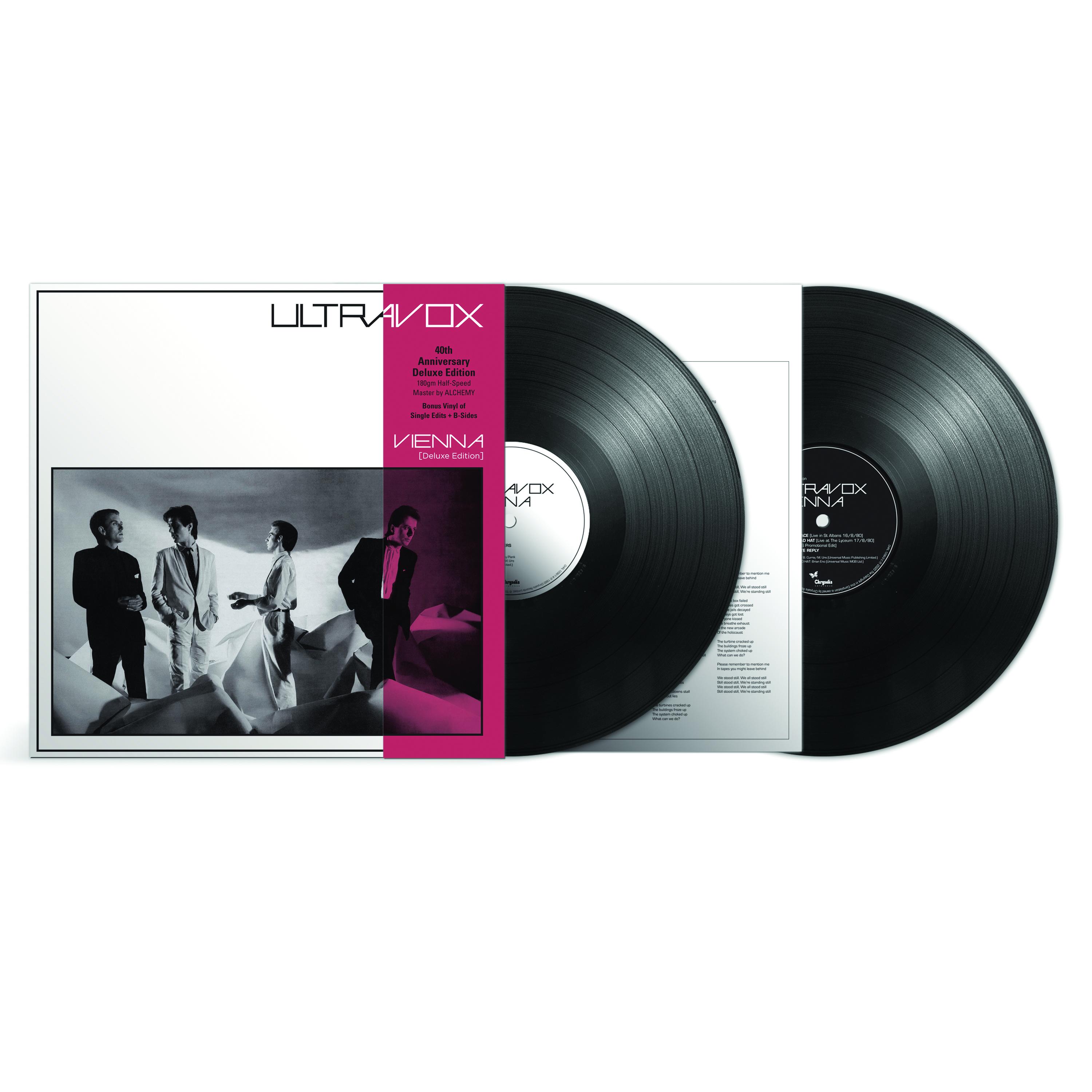 What separates Ultravox from the other synth-pop bands that exploded into the charts at the start of the 1980s is that they are much less informed by a clipped Kratfwerk-ian aesthetic or, indeed, by the then-recent sea changes of punk rock. They are, instead, unafraid of orchestral pretensions or prog rock-ish arrangements. They had been a band since before punk, but swapping in Midge Ure for ex-singer John Foxx revitalized them and integrated them with the zeitgeist. Vienna is their best album. Songs such as "Mr. X", the rockin' "Passing Strangers" and the famous cinematic title track more than hold their own. For this writer, elsewhere, the ghosts of early-Seventies Genesis can be heard hiding in the tricksy complexity of songs such as "Western Promise" and the bombastic jam of "New Europeans", but Ultravox devotees appear to love this aspect. This 40th anniversary reissue comes as a double with a second record containing live versions, alternate mixes and cuts such as the likeable proto-electro instrumental "Alles Klar". Comes with a 12" x 12" lyric sheet. There is is also a transparent vinyl 12" single containing speeding dancefloor groover "Sleepwalk", a tune that still cuts a rug, and the less frantic "Waiting", both in their original Connie Plank-produced incarnations and new mixes by Steven Wilson. Steven Wilson is the don of contemporary UK prog… enough said.
Various Dance Craze + This Are Two Tone (2 Tone/Chrysalis)
40th anniversary releases for a couple of albums that summate the short but wildly exciting and successful explosion of ska in the UK at the start of the Eighties. Dance Craze originally appeared in 1981 and is the soundtrack to a film of the same name documenting the scene. Most of the songs on it are familiar, from "Lip Up Fatty" to "One Step Beyond" to "Mirror in the Bathroom", now pub jukebox standards that have men of a certain age in Fred Perry shirts jerking their arms up and down as they jog-dance on the spot. What will be less familiar to those who haven't heard the album is the manic speed with which the songs are delivered live, and the underlying sense of threat that slops around some that freneticism. The Specials' "Concrete Jungle" notably captures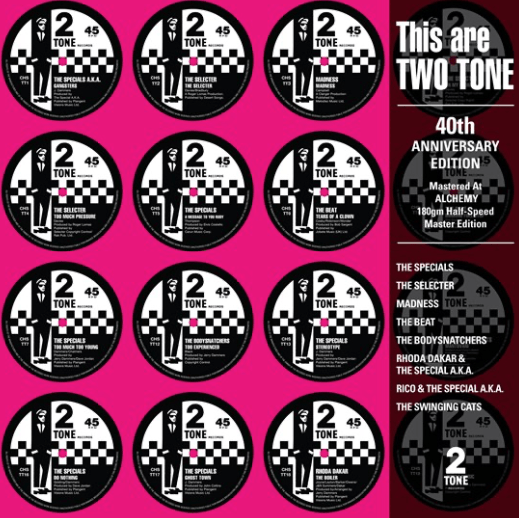 in amber this proudly positive response to a Britain that was bluntly intolerant, where in-venue violence was everyday. This Are Two Tone, meanwhile, came out in 1983, when the boom times had dried up (excepting The Special AKA's final fantastic "Free Nelson Mandela" flourish). It lays out a cross section of the best music the label released - The Specials' most famous songs, "On My Radio" by The Selecter", "Tears of a Clown" by The Beat, "Madness " by Madness", but also material that some of those Fred Perry guys will be less familiar with, notably "Too Experienced" by The Bodysnatchers and the excoriating self-hatred and rape narrative "The Boiler" by Rhoda Dakar and the Special AKA. In picture inner sleeves, these are both essential albums that have been mastered to vinyl with impressive depth and richness.
Acid Pauli MOD (Ouie)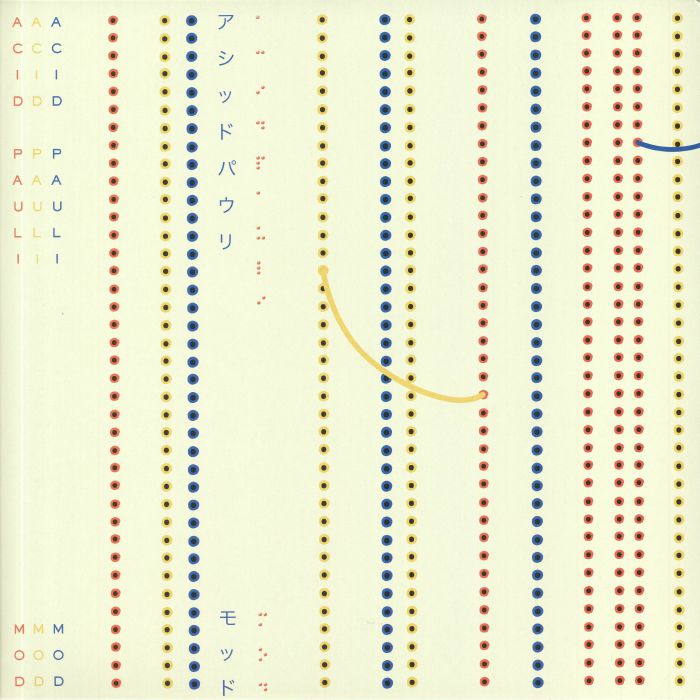 German DJ-producer Acid Pauli is one of the great sonic adventurers of club culture, never restricted by convention and obvious dancefloor modes. His last album, BLD, took pleasure in linking electronics to global percussive ideas in a way that was thoroughly original. His latest, in art gatefold on double, continues to pursue similar ideas from a different angle, that of modular synthesizers. Utilising this retro tech, he creates a soupy, slower, more hypnotic set. With hints of the kind of techno dub Pole and Thule Records were once known for, he wanders far into semi-ambient territories, creating spaced-out psychedelic head music, surrounding the listener, sometimes womblike but never dull. He is a master at making this sort of minimalist experimentation truly invigorating, making the parts add up to much more than the sum of themselves.
The Pretty Things Bare as Bone, Bright as Blood (Madfish)
In May this year The Pretty Things lost their lead singer, Phil May, who died after being operated on following a cycling accident. Dick Taylor, his remaining longterm sparring partner in the band, decided to go ahead and release their already recorded next album, just as it was. This turns out to be a good idea. The Pretty Things were part of the original British early Sixties rhythm'n'blues explosion, peers of the Rolling Stones, but wilder and rawer, and May was one of the original rock'n'roll animals. They have been through a book's worth of incarnations and directions since those days, but it's to their beginnings that Bare as Bone, Bright as Blood gives the nod. Given the circumstances, it's a poignant album, but it would have been anyway. The Pretty Things had already retired from touring and the album feels like a taking stock, a reflection. On it, the band acoustically tackle blues standards such as "Can't Be Satisfied" alongside more modern fare by artists such as Sheryl Crow and lesser known writers they want to support, such as British folkie Will Varley. The whole set fits the band at their stage of life and, whether you're a fan or not, it resonates. Comes on scarlet transparent vinyl on a gatefold sleeve full of the album's back story, as well as 12" x 12" insert commemorating May.
Various Alterity (Houndstooth) + Bogdan Raczynski Samurai Math Beats (R.A.T.S):
Two albums that offer up worthwhile windows into longform progressive technoid electronics, old and new. The Houndstooth label, connected to the fabric nightclub operation, consistently fires out electronic music that is techno-centric but often abstract and usually challenging. They rarely offer an easy straightforward listen, and thus is with their new compilation, a double on gatefold of new cuts by rising/unknown producers from all around the world. Given there are contributors from everywhere, Kenya, Brazil, Tunisia, a bunch from China, what's surprising is how little obvious local flavour seeps into their music (the exception being Tunsian Deena Abdelwahed's "Abbrejiyeytar"). It's as if they're all meeting in a single mutual territory, the land of Avant-Garde. Sometimes, things are brilliantly playful, as on "DaRe u to sour lips with me" by Mancunian DJ-producer AYA, whose industrial electro rhythms are punctuated by all manner of cartoonish squeaks and bleeps, while at other times proceedings are moodily intense, as with Mexican producer Debit's threatening "Primal Use of Wind". One truly outstanding moment is "Funeral Flowers" by DRVGジラ, which starts out with a bunch of distorted shouting and then turns
into a battering akin to early Crystal Castles attempting happy hardcore. Comes on bright yellow vinyl. Overall, a stern uncompromising collection but always fascinating. It's possible that globe-trotting Polish bedroom electronica freak Bogdan Raczynski influenced some of the artists on Alterity. His late Nineties/early '00s warptronic sounds take huge pleasure in combining ear-jangling post-drum & bass strangeness with the ridiculous, especially when he starts singing badly amidst it all. His second album, originally out on Rephlex in 1999, returns on double and sounds as bizarre as it ever did, proof that a techno sensibility and being very silly are not mutually exclusive, as sometimes seems to be the case.
Spoon Telephono + Soft Effects EP + A Series of Sneaks + Girls Can Tell + Kill the Moonlight (Matador)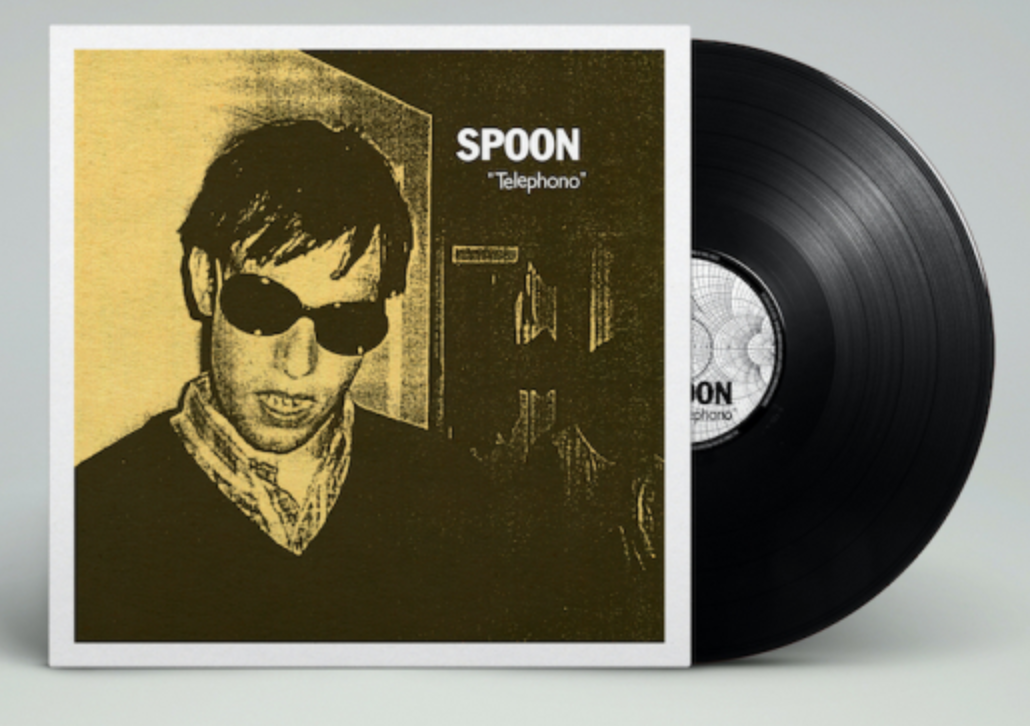 I'd only vaguely heard of Texan band Spoon before theartsdesk on Vinyl began five years ago, but their various releases have persuaded me they're a unit who give the increasingly dismal and meaningless term "indie" a good name. And now their first four albums are reissued, alongside 1994's Soft Effects EP. Opening album Telephono (1996) attempts dissonance but, while songs such as the punky, shouty "Not Turning Off" are suitably noisy, it's the snappy songwriting that grabs. Soft Effects comes next, chronologically, and is similar but more laid back, although "Get Out of the State" fuzzes out impressively. A Series of Sneaks from 1998 showcases a band maturing into itself, coming on like an American crossbreeding of Franz Ferdinand and Arctic Monkeys (before either of those bands existed). They are also by now relaxed enough to have facetious fun, as on the lo-fi messiness of "Quincy Punk Episode". Girls Can Tell effectively expands their sound, moving away from the pure indie palette, comfortable leaving more space and adding piano to songs such as "Me and the Bean". Finally, Kill the Moonlight strips things back further, realising that less really is more. There is something almost Kraurock about its simplicity, it's repetitive low-chord-count backing tracks, yet it doesn't actually sound Krautrock at all, it's just Spoon's own take on pop. It's a good take and I am glad, better late than never, to have made their acquaintance.
Hollis Parker Newscapism (SoSure) + Frankie Knuckles The Whistle Song (Eric Kupper Sound Factory Re-rub) (Hysteria)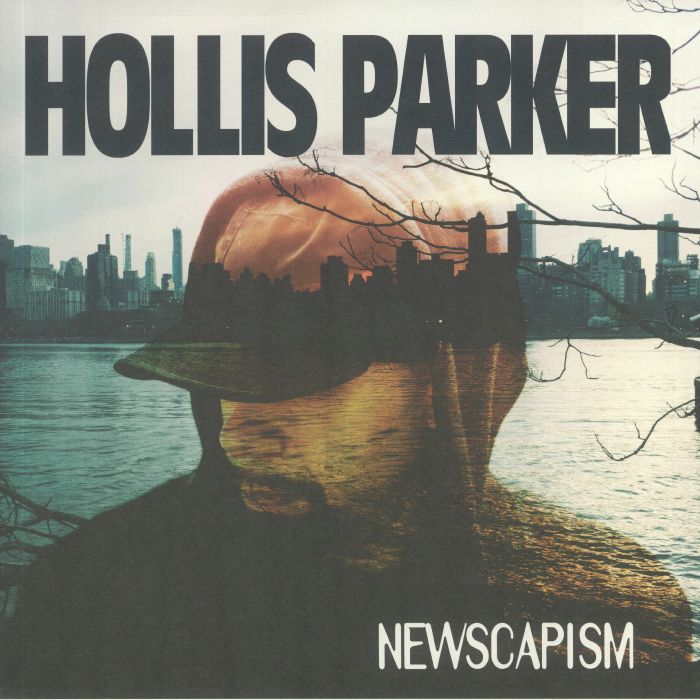 A couple of releases that hold to a classic house template. One is an album, from London-based New Yorker Hollis Parker, his sound an elegant amalgam of West Coast deep house, Nineties Chicago house and a classy overlay of jazz. It opens with smoothly recorded barroom chat about love, then segues into a set where Parker's well-estimated tinkling of the ivories raises the game. Sax and strings ride around the eternally throbbing 4/4 kick, the occasional soul vocal lifting the mood, resulting in a late night affair, retro yet modern, that brings to mind smoky city backrooms where drinkers and lazy lovers wait for dawn. The other release is perennial clubland studio bod Eric Kupper's original version of Frankie Knuckles' "The Whistle Song" from 1991. At the time Britain was rave-crazed, techno was rising like a tarry tide of excellent MDMA punk darkness, the original fluffy Balearica seemed so recent and yet so distant. Knuckles came from the original New York/Chicago black gay disco firmament, indeed, he was the man whose club night gave the world the very word "house". He always stuck with that lighter, soulful side of things, and "The Whistle Song" was a timely reminder that he was there at the start, a ridiculously simple jazzy tune whose catchy synth line emanates unpretentious good cheer. It's a club classic that has seen the light of day many times over the years, but it's always good to hear it again, as on this one-sided release in honour of Frankie Knuckles Day, back in August. There is, of course another, possibly more famous mix of this tune, "The Director's Cut", but this version, which originally caused a storm at New York's Sound Factory madhouse, has a blissful innocence about it.
ALSO WORTHY OF MENTION
Nuala Honan Doubt & Reckoning (Nuala Honan): Bristol-based Australian singer Nuala Hogan made waves seven years ago with debut album The Tortoise but now returns with a fuller band sound led by her own electric guitar. This is imaginative guitar pop that swerves about, attitude-filled, lyrically sassy but emotionally open, swapping styles track by track (but not in a jarring manner). Arriving on garish fuscia vinyl on gatefold, it's an album that announces Honan is back, talent to the fore, and ready for business.
Huw Marc Bennett Tresilian Bay (Albert's Favourites): Check "In My Craft" on this one, such a sweet piece of music, a head-nodding downtempo jazz-funker with a nursery rhyme keyboard line, airy vocals from Afro-jazz folkie Miryam Solomon, and an unexpected guitar solo. But, if this is an especial highlight, there's also much else to enjoy on this mostly mellow outing. Trimmed with subtle reggae underpinnings and Afro-beat hints, the second album from the London-based Welshman is a treat ripe for stoned and smiling ears.
Reef Replenish (Sony): I have spent more time than I'd wish defending Reef, a band I do not love but who have been subject to unfair critical derision, including my own. But here it comes, their debut album, reappearing 25 years after it was released, so here we go again. In a nutshell, Reef channelled early Seventies rock sounds when everyone else was channelling then-trendy Beatles-ish Sixties vibes (thanks, Blur and Oasis). This debut album from the Somerset rockers smells strongly of Tim Buckley, Aerosmith and the Allman Brothers Band, through a haze of spliff smoke. No bad thing. Listened to afresh, there's much to enjoy on Replenish. Cynics should ignore the A-side, with riffy singles "Naked" and "Good Feeling", and flip straight to the funkier, mellower, hash-jammed sounds on the flip. Comes on transparent blue vinyl with a 12" x 24" insert that tells the story behind the album and contains the lyrics, as well as a few photos.
Surprise Chef Daylight Savings (Mr Bongo): There are, if you think about it in more than passing, some curious trends among music makers. Consider Melbourne four-piece Surprise Chef. For starters, their name is odd. It's not catchy yet it makes you pause and think, "But why?" And thence to the music which gleefully emulates library music easy listening funk. But why? It's a fetishistic blind alley! I don't say this to knock it. Surprise Chef's second album, which comes with a 12" x 12" photo/info insert, is organ-addled and groovy, recalling the late-Nineties flirtations with these kind of sounds. It's a delicious, smiley thing, wearing nostalgia like a tacky fake fur coat. Great fun. Then again, taken out of context… but why?
Peter Gabriel Plays Live (Realworld): In retrospect, Plays Live can be seen as a summation of Peter Gabriel's career up to the point it was released in 1983, a fan-friendly stop-gap before his success hit the supernova button with "Sledgehammer" and the accompanying So album a couple of years later. Up to that point he'd been more of a cult star, albeit a big one, dragging a bunch of Genesis fans along with him after he left that group. Plays Live is, as its makers made clear from the start, not entirely recorded at US concerts in 1982, but was later overdubbed by Gabriel, not that this is especially noticeable to the untrained ear. Like all Gabriel's recent vinyl reissues, it's pressed to vinyl with richness and clarity, although the sound is, per force, muddier in concert than the originals. The best of it sees Gabriel's fascination with global roots music leap to the fore, especially in the percussive backing, while the least likeable material has an MOR sheen that recalls what his old band mates were up to during the same period (check "Shock the Monkey", for instance). Comes on double in gatefold.
James Williamson & Deniz Tek Two to One (Cleopatra): US label Cleopatra has a track record in revitalizing the careers of bands dumped at rock's roadside by time's forward movement, from Hawkwind to The Vibrators to Quiet Riot. Here they double up, presenting the pairing of Iggy and the Stooges guitarist James Williamson and Deniz Tek of Aussie proto-punks Radio Birdman. Tek handles the vocals and the duo sound like they're having a fine old time on a set of garage-punk originals with just the right amount of wryness, chin-out sneer and riffin' thrust. Best of all, it's not just the sound that's right, the songs have legs too.
Indochine Singles Collection 2001-2021 (Indochine/RCA): Indochine are the best selling French band of all time. I have been a music journalist for over a quarter-of-a-century and have never heard of them. Just proves what tiny bubbles we all live in. No-one knows anything. If only more of the people who didn't know anything would keep their thoughts to themselves. But I digress. Indochine have been going since 1981 but have continued to have gigantic success in Francophone countries (and Peru?!?) during this century. Across five records, 27 singles are laid out, which range from sing-along stadium rock to the band's resurgence with tougher sounds making reference to their post-punk origins, but with added electronic bite. For the true fans, there's also a new song. "Nos Celebrations", another big stadium pop thing, and a bunch of piano instrumental versions. Not for me, but you can hear why they are so popular: they know their way around a tune.
Denise Sherwood This Road (On-U Sound/Evergreen): The mighty On-U Sound becomes dynastic! Monster industrial dub don Adrian Sherwood's daughter releases her debut album. She has a sweet voice which sits atop her father's productions, tweaked on this occasion to a skanking, low-end kind of trip hop. There is, indeed, something of Portishead about it, for the overall tone, eventually, is rather mournful, without being morose. Lee "Scratch" Perry pops in for a mumble to ensure things don't get too serious. Pensive bong music for the lonely. Comes in info inner sleeve.
Rüstəm Quliyev Azerbaijani Gitara (Bongo Joe): Bongo Joe Records go impressively off the map with this one. Well, not so much off the map as to Azerbaijan in the early-Nineties where we find ex-Soviet conscript Rüstəm Quliyev settling into the suburbs of capital Baku, where he makes his living as a guitarist, playing weddings, recording for the local TV station, and making cassettes sold in tiny runs. Utilising serious guitar skills and cheap analogue tech, Quliyev magpies sounds and styles from everywhere, film themes, global pop, whatever he fancies, and a cross section of the results are gathered here. They range from extremely Middle Eastern-sounding scalings to spaghetti western intimations to crunchy Shadows-ish strangeness. Comes with a 12" x 12" info sheet that explains the whole story. It's all well worth investigating.
Emma Kupa It Will Come Easier (Fika) + Oh Susanna Sleepy Little Sailor (Deluxe Edition) (Stella): Two female songwriters making the softly softly route worth hearing. Following cult success with Sheffield indie favourites Standard Fare, Emma Kupa's move to Cambridge eight years ago saw the appearance of another band, Mammoth Penguins, but she clearly has things to say outside their perky power pop niche. Her debut solo outing, then, while indie-flavoured, puts personal reflective lyrics to the fore, delving into love, light decadence, coupledom and the everyday. Veering between band instrumentation and more stripped back fare, Kupa's unforceful human voice and relaxed manner effectively sell the songs. Comes with 12" x 12" photo/lyric insert. Sleepy Little Sailor is a 2001 album now released in an expanded edition, which means that the fourth side adds five welcome acoustic demos to the original 11 songs. Oh Susanna is Canadian country artist Suzie Ungerleider, whose oeuvre combines the classic stylings widescreen heartbreak and narratives of country with a plusher sound that, on Sleepy Little Sailor is deep-dipped in Memphis soul and rhythm'n'blues. Arriving in lyric inner sleeves, it's a timely reminder of a talent who is better known on the other side of the Atlantic.
Quest Ensemble The Other Side (PFT): Quest Ensemble are a London trio whose work is centred in modern classical but with enough of a jazz feel to stir different interest into their carefully considered pottage. Consisting of Filipe Sousa on piano, Preetha Narayanan on violin and Tara Franks on cello, their Help Musicians UK-Backed debut album contains eight tracks which are essentially sombre in tone, but livened by minimalist looping, sudden apparently improvised episodes, and imaginative rhythmic twists. It's on the edge of being rather too seated and safe for these ears, but just about undermines such leanings.
Jessy Lanza All the Time (Hyperdub) + J. Zunz Hibiscus (Rocket): A couple of albums by female songwriters pushing the boundaries in areas where the human voice melds to studio tech. Jessy Lanza has steadily gathered critical acclaim and a following for her alt-pop explorations. Her third album maintains standards, with her breathy, high-reaching voice swishing around gloopy, bubbling electronica, dubbed out glitchscape R&B and ghostly reflections of 1980s soul. Created with fellow Canadian Jeremy Greenspan of Junior Boys, there are hints here and there of that band's frail dance-pop, but Lanza's voice remains the focus. Comes with lyric inner sleeve. J. Zunz is Lorena Quintanilla AKA Lorelle from Mexican warp-pop specialists Lorelle Meets The Obsolete. Her second solo album does not attempt song structural catchiness in the way that Lanza does. Instead, her voice sits amid humming pulsars of electronics, redolent of synth experiments the original Kraurockers went onto in the Seventies. Highlights such as the eventually driving motoric "33:33" sit neatly alongside spaced-out episodes that have more in common with The Dallas Acid. Strikingly the album comes on vinyl that's a cream and blue swirl assault on the eyeballs.
AND WHILE WE'RE HERE
A couple of items for Brian Eno completists have appeared. The 25th anniversary reissue of Spinner (All Saints) is a Jah Wobble's "remix" of Eno's soundtrack to Derek Jarman's end-of-life biographical abstraction Glitterbug. It is noodly ambience, pleasing enough, and has interviews with both artists on the inner sleeve. Wrong Way Up (All Saints) is a very different creature, a 1990 collaboration with John Cale, that has a jolly Talking Heads-meet-poppy-Peter Gabriel vibe, although the digital production renders the catchy Afro-tinted tunes not as phat as they could be. This also has an extensive interview on the inner sleeve. Like the Eno/Wobble album, John Hassell's Seeing Through Sound: Pentimento Volume Two (Ndeya), is a glitched sonic essay of swirls, fuzz and skittering steam noises, underpinned with super-subtle melodics. It's worth a sleepy listen. By way of total contrast, the band X are one of the most underrated of first wave US punk acts. They always had a pretty way with a tune, beneath the snarl, aided by the clear female vocals of Exene Cervenka. While their first album in 27 years doesn't rewrite any rulebooks, they still pop and fizz, and the songs are there. Comes in lyric inner sleeve. Metallica and the San Francisco Symphony Orchestra on S&M2 (Blackened) is not something I require on my life (Metallica and some strobes in a small box cellar club might be different) but, over eight sides, and accompanied by a 36 page booklet including Anton Corbijn photos, their two night cod-classical stand at the Chase Centre in San Francisco is captured impressively to plastic. The Bitter Springs are a perrennial London indie-punk band with lyrical tendencies and occasional association with Subway Sect's Vic Goddard. Their 2001 album (Suburban Crimes of) Every Happiness (Tiny Global Productions), previously only available on CD, is reissued as a double disc set with a 12" x 12" card insert that tells its story. It's a likeable chatty, longing, occasionally doomed set of songs with heart. Ian Dury has had a lot of detailed vinyl reissues in recent times, which have been welcome, but for those who want a career overview collection Hit Me! The Best Of (BMG) includes all the goodies, Blockheads and beyond, as well as a couple of old Kilburn and the High Roads numbers for good measure. Prolific and multi-monikered Louisiana MC Vritra (AKA Hal Williams) first came to attention as part of Odd Future and has since machine-gunned out a range of releases under various names. His latest, Sonar, on vinyl the colour of reasonably healthy human urine, sees his laid back flow sitting atop the Low End Theory-esque downtempo funk of producer Leon Sylvers IV and is a decent word-tangling head-nod-athon. Finally, Tobin Sprout, formerly of Guided By Voices, musters sparse, echoing singer-songwriter fare on his latest album. Empty Horses (Fire), which takes the listener to a bar down a deep well where he spins his very own gothic Byrds-isn blues.
We welcome any and all vinyl for review. Please hit thomash.green@theartsdesk.com for a postal address.
A set that will divide listeners into those who find them irritatingly upbeat and those who find them purely joyous
Explore topics
Share this article