Album: Mary J Blige - Good Morning Gorgeous |

reviews, news & interviews
Album: Mary J Blige - Good Morning Gorgeous
Album: Mary J Blige - Good Morning Gorgeous
The queen of hip hop soul shows no sign of abdicating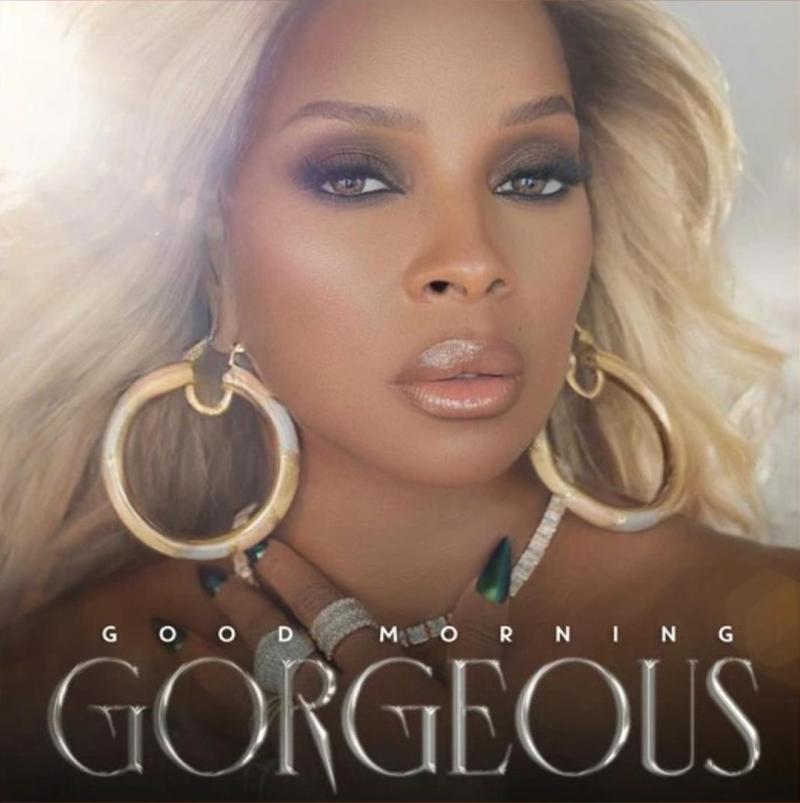 'Her voice flows like lava'
Mary J Blige is a monumental musical power. 30+ years, 14 albums, various labels and untold collaborations into her career, she still has the ability to deliver records that push everything else aside, existing entirely on their own terms and forcing other cultural forces to rearrange around them.
Thus with Good Morning Gorgeous. This album has a stack of new and veteran guests and ranges in production style from lush Seventies soul to viciously sharp, UK-influenced electronic drill beats – but all of these are bent to Blige's will: they all become adjuncts to her voice, song structures and personality.
Those three things really form a totality, having evolved together in public throughout Blige's career. When she emerged, quickly crowned "the queen of hip hop soul" in the early Nineties, her talent was undeniable but her voice was raw and untrained, and her style and persona were subsumed to the generic sounds of the time. But as she grew up, addressing topics like addiction and violence directly in her work, she became more and more self-possessed in every sense.
And that hard-won development – a shining light of authenticity in an era where everyone wants to share their facile "personal growth" stories – is exactly what builds real artistic longevity. Which is why now, at the age of 51, she can comfortably make bigshots of hip hop culture play second fiddle to her. Usher and Anderson .Paak become more or less her backing vocalists; the cybernetic Brooklyn drill beats and Fivio Foreign's rap vocal on "On Top" not only fit into the album, but become Mary J-ish by osmosis; even world-class loudmouth DJ Khaled is barely punctuation on "Amazing".
The backing echoes the greatest eras of hip hop and soul, from vintage balladeering to the bombastic turn of the millennium brassiness of Rich Harrison and Just Blaze to that drill soundsystem manipulation. But Blige weaves it all into a flow that goes further back and deeper, her style going all the way back to the blues in its rich tonality and elevation of everyday struggles and victories into something immense and inspiring, yet still very human. Her voice flows like lava, again, making the expensive production work around it – immense though that production is. In short, she's great, this is great, and you should listen to it.
Below: listen to "Good Morning Gorgeous"
Her voice flows like lava, making the expensive production work around it
rating
Explore topics
Share this article