Matt Forde: The Political Party review - topical stand-up and chat |

reviews, news & interviews
Matt Forde: The Political Party review - topical stand-up and chat
Matt Forde: The Political Party review - topical stand-up and chat
Live recording of podcast with guest Angela Rayner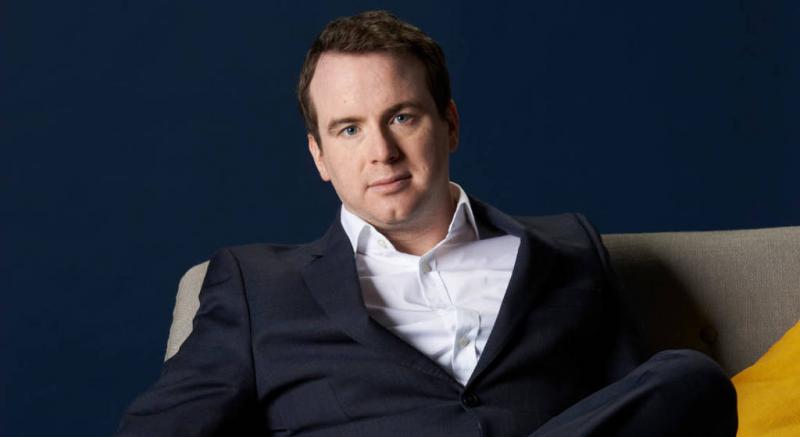 Matt Forde's guest on this recording was Labour deputy leader Angela Rayner
Nowadays, the jokes almost write themselves. As each new revelation of the Bacchanalia at 10 Downing Street appears (with much more to come, no doubt), political comics like Matt Forde must rub their hands with glee.
It's almost as if he can just state the facts of what has come out that day, do a honk-honk sound and we'll know he's talking about our clown-car government. Thankfully, in his podcast
The Political Party
, he does more than that.
This series' fortnightly podcasts are being recorded at the Duchess Theatre in London, and the audience get more bangs for their buck as they watch the live, unedited version – so some of what I write here may not have made it on to the broadcast version (of which more later).
Forde starts the two-hour show with 30 minutes of freshly minted gags about what has happened since the last recording, throwing in a few impressions of political figures such as Boris Johnson and Jacob Rees-Mogg, suggesting that putting the, er, interestingly coiffured Michael Fabricant MP up for television interviews might be counterproductive. "If you're going to defend Boris Johnson, don't send his waxwork out."
The gags, which he rattles out, are bang-on, but have added value in that Forde was once an adviser to the Labour Party in the Blair years – so he knows how Downing Street should operate in a functioning government. The second half of the show is an interview with a senior political figure, and such is Forde's standing that he can attract big names. Upcoming episodes will feature Michael Heseltine, Jacob Rees-Mogg and Neil Kinnock and on this show it was Labour's deputy leader, Angela Rayner.
On the evidence of this appearance, when she's done with politics she can walk into a career as an entertainer. She funny, quick-witted and prepared to be the butt of the joke, and even in the company of a very good gag writer she had few zingers of her own.
Forde had a neat visual gag to greet her – pretending to have forgotten to bring her drink on to the set, he walked into the wings and returned wheeling a suitcase, inside which were the necessaries for her vodka, Coke and ice – "Not too much, it waters it down," she chided him.
The conversation ranged from how she courted advice from Blair and Gordon Brown when she had her first meeting at the Despatch Box with Johnson, the Corbyn years in the party, and why she had entered politics in the first place (she's from a trade union background).
There were one or two moments that may have caused her aides in the audience to clench their buttocks but on the whole this was an illuminating – and very funny – conversation, and Forde gives his interviewees time to answer his perceptive questions.
When she's done with politics Rayner can walk into a career as an entertainer
rating
Share this article