Jena Friedman, Soho Theatre |

reviews, news & interviews
Jena Friedman, Soho Theatre
Jena Friedman, Soho Theatre
Sparkling political comedy from the US stand-up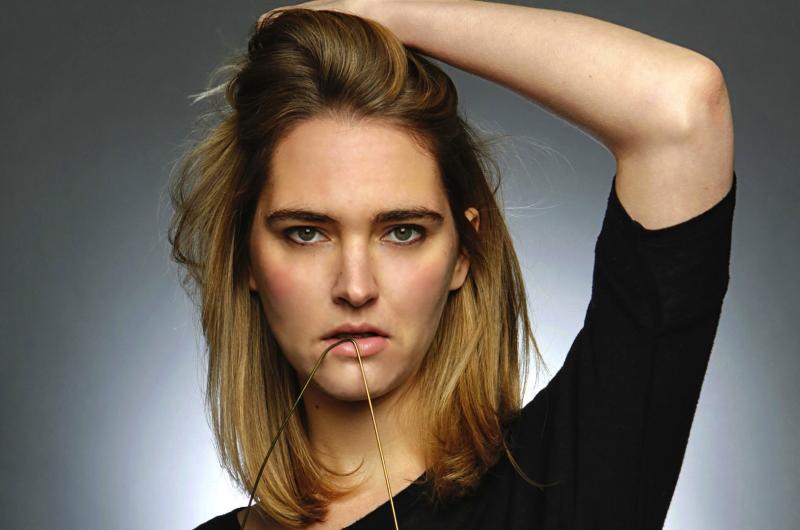 Jena Friedman takes no prisoners with some of her edgier material
"It's a really bad word," Jena Friedman says as she opens her show, American C*nt. "...American." And so begins an evening of ultra-dry, drawled-out and darkly feminist wit that encompasses everything from recent atrocities in Belgium and Donald Trump to abortion and Hamas.
Friedman, as befits someone who has written for, among others, The Daily Show With Jon Stewart and David Letterman, can write a sparkling line, and is not short of opinions or the self-possession to deliver them unapologetically. The show's segment on abortion – "the abortion portion" – takes no prisoners. She suggests all it needs to win over pro-lifers is a bit of rebranding – calling it foetus-hunting in Texas, for example.
If there were people taken aback at that material, there were gasps – the first time I've heard a Soho audience do that – at her terrific jokes about Bill Cosby, which teeter on tasteless, but are in fact a very original take on his alleged crimes. She makes brief mention of Donald Trump and Hillary Clinton also comes in for a well-aimed barb, but her real venom is reserved for the "dangerous" Ted Cruz.
I would have liked to know more of Friedman's views on Cruz, but the New Yorker takes a scattergun approach to stand-up and flits between subjects – Beyoncé's take on feminism one minute, Caitlyn Jenner's driving ability the next. But she is the master of rolling punchlines and deploys the persona of self-obsessed American abroad to great effect. "I'm 33, but I still fit into my 9/11 jeans," she boasts in a babyish voice, then takes a beat before saying in faux-reverential tones: "Never forget." And then she follows it up with four more very good gags.
Friedman has been doing some of this material in her club sets for a while, and the show itself debuted at last year's Edinburgh Fringe, so it was surprising that she referred to a crib sheet on the night I saw it. And it was disappointing that she never quite found her rhythm, even if she did blame jet lag. But when she's good, she's really, really good and the 50 minutes flew by – and let's be grateful for any comic doing such insightful and original political comedy.
The New Yorker takes a scattergun approach to stand-up and flits between subjects
rating
Explore topics
Share this article