Comedy podcasts round-up 5: politics, relationships and spoofery |

reviews, news & interviews
Comedy podcasts round-up 5: politics, relationships and spoofery
Comedy podcasts round-up 5: politics, relationships and spoofery
Chatty women and happy couples
Tiff Stevenson talks political change with fellow comics
Tiny Revolutions With Tiff Stevenson
This gem is now in its second series and the back catalogue is worth searching out, as well as the most recent episode with US comedians W. Kamau Bell and Nato Green. It's a collection of conversations between Stevenson and fellow comics – all of them like her politically engaged – about how and why comedy can be a force for political change. Among her guests are American Desiree Burch, who talks about race and cancel culture; old-fashioned lefty Mark Thomas, who describes how he once set up a comedy club in a Palestinian refugee camp; and Irish comic Ed Byrne, who tells a story about gender politics and pink shoes.
Available on all podcast platforms
Adam Buxton's Podcast
This podcast has been going since 2015, so there's a chunky back catalogue, but it's still going strong. Adam Buxton, formerly one half of Adam & Joe (with Joe Cornish), has an easygoing and playful interviewing style but can happily delve into more serious stuff if required. Recent guests have included comic Lee Mack (well worth catching as he talks about Buddhism, sweets and boring superheroes) and American artist and musician Laurie Anderson, who muses on cool parenting, reading the Bible and her approach to her work. Oh, and the songs/adverts performed by Buxton are a delight, too.
Apple
Fortunately... With Fi and Jane
Old friends and former BBC colleagues Fi Glover and Jane Garvey collaborate on this affectionate and chatty podcast – moving deftly from "the inimitable to the inane", as they put it. Their conversations can cover anything from what a royal death means to them to Victorian sausage makers, and from snooker to the privations of lockdown. Most weeks the duo have a guest, most recently comic Rosie Jones and ex-footballer Ian Wright. Glover and Garvey are two experienced pros who know their way around a microphone and how to bring out the best in their guests.
BBC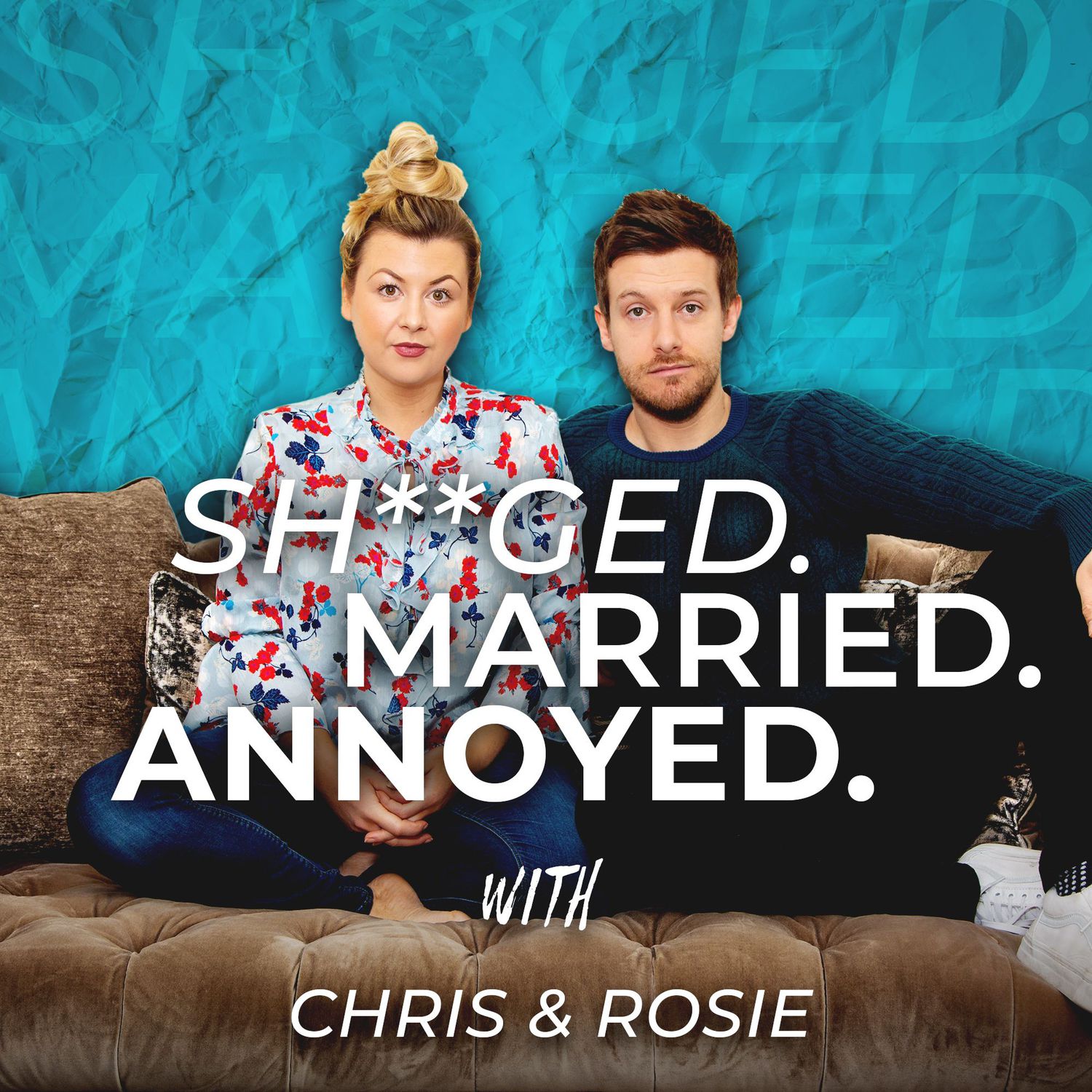 Shagged. Married. Annoyed.
Comic Chris Ramsay and his wife, Rosie, an actor and presenter, say the only way they can talk about their marriage without a toddler or phone interrupting is to do this podcast. They give a very honest assessment of long-term relationships as they talk about parenting, friendship and other aspects of their married life, such as campervan holidays. The relaxed tone even works on the "What's your beef?" segment, where they highlight something that has annoyed them about each other that week. The couple are taking their show on the road later in the year with live dates starting on 5 September.
Acast
Women Like Us
In "the only podcast hosted by women", top journalists and frenemies Jennifer Hudson and Lillian Bayliss (actually Katy Brand and Katherine Parkinson) chat about everything they're interested in – from fashion to politics to free speech to veganism and back again. The two riff on the important issues of the day – among them identity politics ("Are you a baboon or a banana?"); drinking your own urine; and what happened when Jennifer had a facial she wasn't expecting. The spoofing is pitched just right – accidental listeners could all too well believe these characters to be real.
Apple
Wife on Earth
This is the third series of Joanna Neary and Joseph Dixon's spoof drama – described as a 'book review programme by a housebound fantasist'. Unable to travel of get hold of books in lockdown, Celia and her husband Fred (Neary and Alastair Kerr) decide to review books inspired by their British cleaner's visits to foreign countries, and whatever they can find lying about on the floor. Neary originally created Celia in 1997 when a radio station asked if she could impersonate Celia Johnson in Brief Encounter for an advert; from that small acorn this quietly funny drama – which captures a particular kind of Homes Counties snobbery and genteelness hiding darker thoughts and passions – grew.
Apple
Glover and Garvey are two experienced pros who know their way around a microphone
Share this article