First Person: theartsdesk writer Bernard Hughes on composing for the BBC Proms |

reviews, news & interviews
First Person: theartsdesk writer Bernard Hughes on composing for the BBC Proms
First Person: theartsdesk writer Bernard Hughes on composing for the BBC Proms
Classical music reviewer on sitting on the other side of the artist-critic fence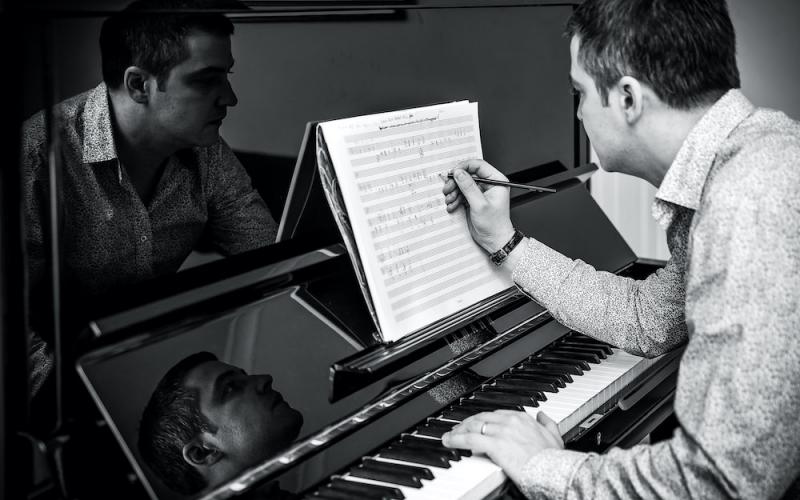 Composer and writer Bernard Hughes
For many years, first as a punter then latterly as a reviewer, I have sat in the section of the Royal Albert Hall stalls near stage right, under the BBC Radio broadcast box, knowing that that is where they sit the composers being premiered at the Proms.
This means, among other things, that you have to be discreet in voicing opinions about new pieces, and to avoid staring too pointedly.
This week I will find the boot on the other foot as I make an appearance at the Proms as a composer, my new piece Birdchant featuring in the BBC Singers' concert on 19 August. It is, needless to say, a lifetime ambition achieved, for two reasons. Not only is the Proms recognised by musicians as the greatest classical music festival in the world, the "brand" is also uniquely recognisable to non-musicians, so "normal" people I know also appreciate the significance of the commission.
It's something of a miracle that the Proms are happening at all this year, given that the planning – which is normally done so far in advance – took place while it was still uncertain whether, for example, audiences would even be allowed in the hall. The biggest impact has probably been in the unavailability of foreign orchestras, soloists and conductors, but in the event this has resulted in a focus on British talent, and groups who would not normally feature, that is quite refreshing.
Proms commissions usually have a long gestation but again things were a bit different this year. Everything was quite last-minute – and that is not a complaint, but simply a function of the circumstances – with my commission confirmed shortly before the announcement of the season. There were advantages to the fact that I had to write quickly: I had to trust my instincts, with no time for the usual composer's self-doubt. I also benefited from a clear brief, to help get things started.
My piece, Birdchant, is for the BBC Singers (pictured below) accompanied by a small and unlikely band of bass clarinet, viola da gamba, tambourine and synthesiser. This reflects the "old meets new" concept of the programme, where choral pieces from previous centuries are juxtaposed with contemporary responses to them. So Roderick Williams's Ave Verum Corpus Re-imagined re-works Byrd, Nico Muhly does Sweelinck, Shiva Feshareki does Josquin – and I offer my take on Clément Janequin's Le Chant des Oiseaux.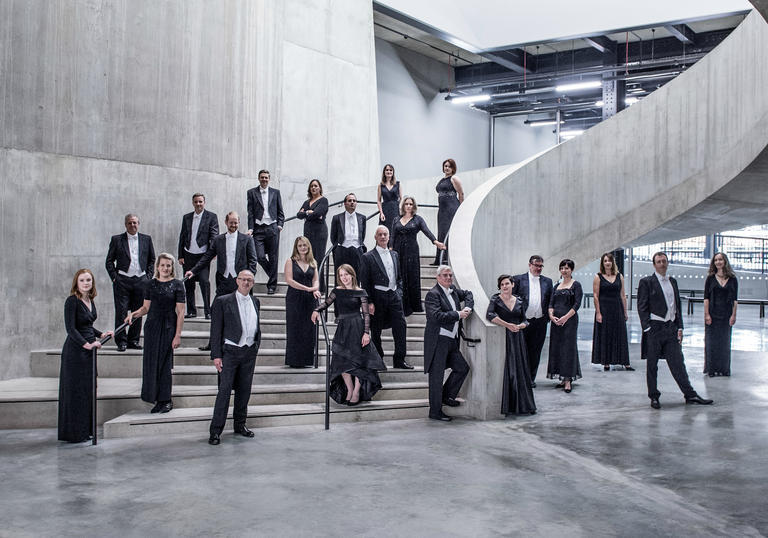 This extraordinary piece, from about 1530, requires the singers to imitate birds, in Janequin's stylised realisations. It is enormous fun – something I have also attempted to capture in my piece. I have added a rhythmic impetus to Janequin's contrapuntal textures, chopping up and re-ordering his phrases to give an urgency and propulsion, while staying true to the spirit of his original.
As I write, I haven't yet even heard the piece in rehearsal and I'm hoping it works as I meant. Fortunately, writing for the BBC Singers is like driving an expensive German car: any crunching of gears or sudden braking from the driver is smoothed out by the well-oiled engine. I am hoping I can relax and enjoy the performance without being too consumed by the fear that my family will be bored, or that the prommers will dismiss it. And anyone sitting near me should keep their voice down unless they are saying something nice.
I'm hoping I can enjoy the performance without being too consumed by the fear that my family will be bored
Share this article