Classical CDs: Nightingales, seasons and practical jokes |

reviews, news & interviews
Classical CDs: Nightingales, seasons and practical jokes
Classical CDs: Nightingales, seasons and practical jokes
A pair of luxury orchestra own-label releases, plus French piano music and a contemporary composer grappling with time and space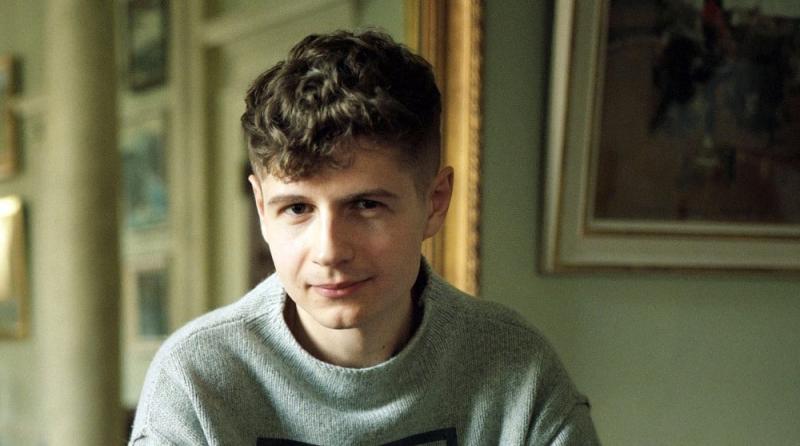 Into the woods: Pavel Kolesnikov plays Hahn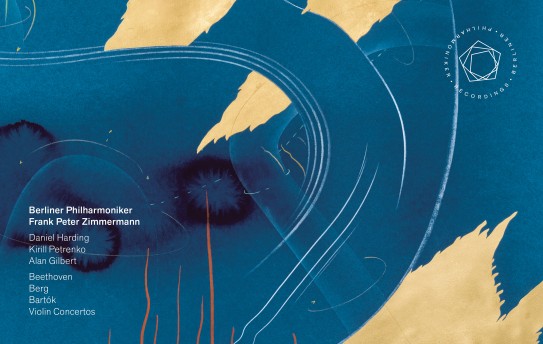 Beethoven, Berg, Bartók: Violin Concertos Frank Peter Zimmermann Berliner Philharmoniker/Daniel Harding, Kirill Petrenko, Alan Gilbert (Berliner Philharmoniker Recordings)
Recent Berliner Philharmoniker own-label releases have included hefty Bruckner and Mahler cycles; this one is a more modest two-disc set comprising Frank Peter Zimmermann's live readings of four large-scale violin concertos, taped under three different conductors between 2016 and 2020. Large-scale doesn't include Bartók's unfairly overlooked Violin Concerto No. 1. Written in 1907 for the violinist Stefi Geyer, it was only published posthumously, the first part later recycled to make up the first of Bartók's Two Portraits. Geyer's personality is reflected in the two movements, introspective and playful by turns. You're immediately struck by the veiled beauty of the Berlin strings (conducted by Alan Gilbert) in the first movement, matched by the purity of Zimmermann's response. This music can too easily feel shapeless, but Gilbert keeps the lines clean and the textures uncluttered. And how beautifully Zimmermann handles the heartstopping passage just before the movement's close, Bartók's ascending major seventh theme gently shared with solo winds before the hushed final chord. The brasher second movement is as capricious as they come, the brusque close anticipating what was to come.
Bartók's Violin Concerto No. 2 really should be a standard repertoire work; quite why it's such an audience frightener is beyond me. Zimmermann and Gilbert make the opening movement a genuine "Allegro non troppo" and there's a thrilling sense of forward movement. As with No.1, the orchestral playing is marvellous – listen to the way Gilbert accompanies the chromatic second subject, and how Zimmermann and Gilbert bring us out of the long cadenza, Bartók giving us a fleeting technicolour flareup. Exhilarating stuff, and there's plenty of poetry in the slow movement, its limpid, radiant opening offering no hint as to how outré Bartók's set of variations will become. The finale, essentially a 3/4 retread of the opening movement, bounces along. I remain loyal to Itzhak Perlman's 1970s recording, but Zimmermann is a superb modern option.
The other disc couples the Beethoven and Berg. Zimmermann's Beethoven is flowing and expressive, matched by vibrant orchestral playing under Daniel Harding. Dull readings of this work send me to sleep. No danger of that here. I love Harding's colouring of the slow movement intro and Zimmermann's affable take on Beethoven's finale. Kirill Petrenko directs the Berg with an incredible ear for detail; muted brass and percussion especially clear. Zimmermann's feel for the long line is remarkable. Berg could be a great melodist; listen to this performance and you'll hear why. The second movement's disorientating opening is terrifying, the Bach chorale emerging imperceptibly from the murk. Zimmermann is compelling in the final minutes, the closing chord exquisitely balanced by Petrenko. Production values are predictably lavish, the discs and Blu-ray DVD accompanied by a hefty booklet.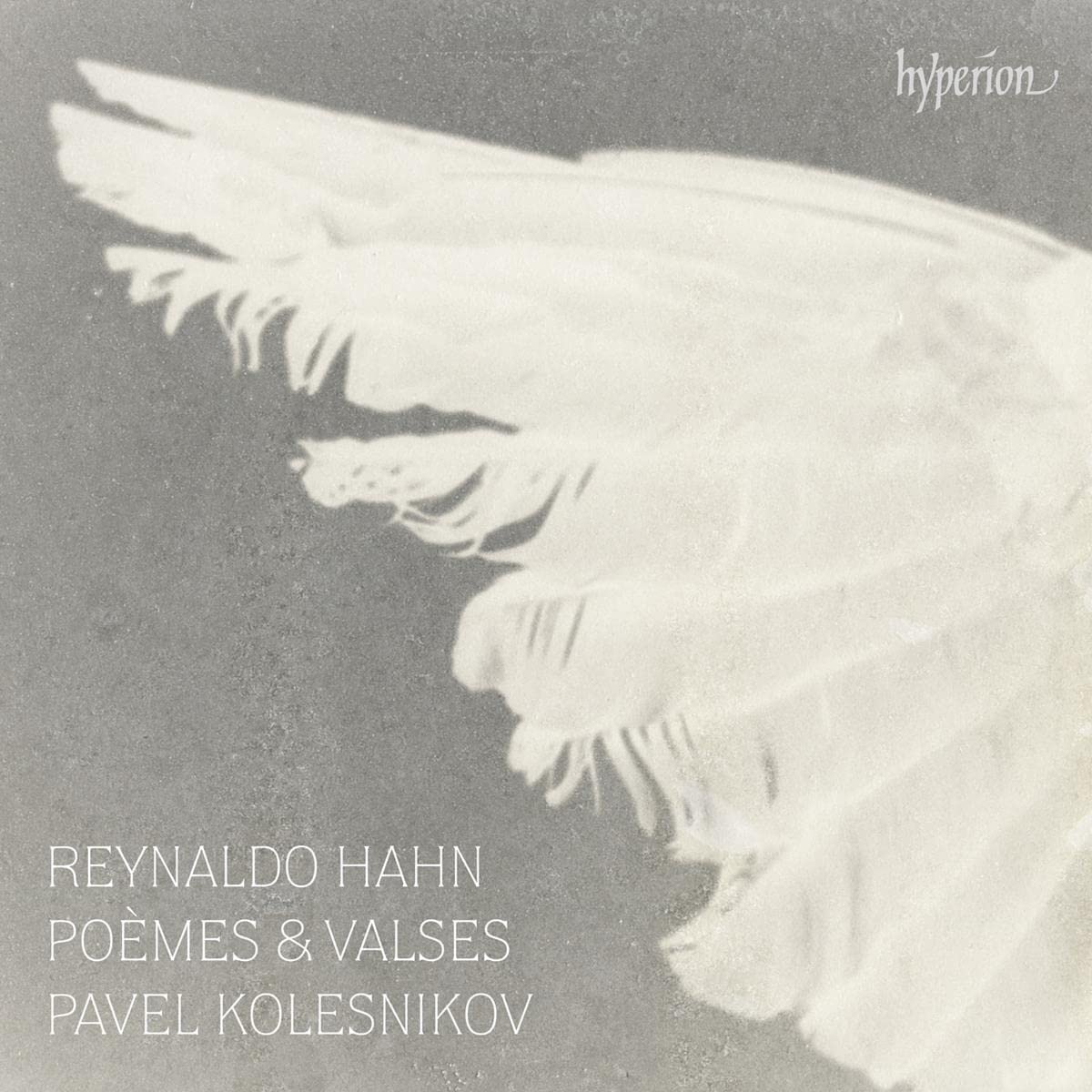 Reynaldo Hahn: Poèmes & Valses Pavel Kolesnikov (Hyperion)
Each one of the collection of 53 "poèmes" for solo piano of "Le rossignol éperdu" (the bewildered nightingale) by Reynaldo Hahn (1875-1947) is a carefully-crafted miniature. Pavel Kolesnikov has selected 19 of them. As recorded here, they range from just under a minute to just over five. The collection was written between 1899 and 1911, and each piece has a separate story behind it too. For example the early "Jardin de Pétrarque" (No. 38) has a footnote, '(Arquà Petrarca, 1899)', so was either written at or inspired by a visit to the renaissance poet's final resting place near Padua. It has a particular kind of elegance about it, and the final marking in the score is as delightful an instruction – applicable to life too – as was ever given: "clair et calme". Or try the oxymoronically titled "Berceuse Féroce", a sinuously chromatic response to Couperin's "Le Dodo ou L' Amour au Berceau". Like its inspiration, it is a clever study in contrasting moods.
What is interesting here is how much deeper, quieter, freer with pulse and more intensely Kolesnikov takes these pieces, when compared with most pianists of the past. Earl Wild polishes off "Éros caché dans les Bois" in just over two minutes. Billy Eidi who studied with Magda Tagliaferro, a dedicatee of later works by Hahn, treats it respectfully and measuredly in just under three, but Kolesnikov proves far more determined to stay in those woods for absolutely as long as he can... just in case Eros might really be lurking there, perhaps, and holds us there for four minutes. This is wonderfully sensitive, infinitely delicate playing, and far removed from the superficial and backward-looking salon composer whom Hahn has been caricatured as. On the other hand, with this degree of patient intensity, it is quite daunting to attempt to make any sense of these pieces as a sequence, and far more inviting to listen to them individually. Kolesnikov has, thankfully, placed some lighter fare, six waltzes, in the middle of the sequence.
Hahn's reputation is on the up, and his restitution is well under way. The Complete Songs (Bru Zane, 2019) were a revelation, and Philippe Blay's weighty biography (Fayard, 2021) is fascinating and certainly deserves an English edition. The fresh light which Kolesnikov has cast on this piano repertoire may yet prove an important step in that process as well. That said, there is no particular need to feel sorry for Hahn. His immortality outside music has never been much in doubt. As Proust wrote to the composer in a letter of March 1896, concerning the place which he wanted Hahn to occupy in his writing: "I want you to be there all the time, but as a God in disguise that no mortal recognises."
Sebastian Scotney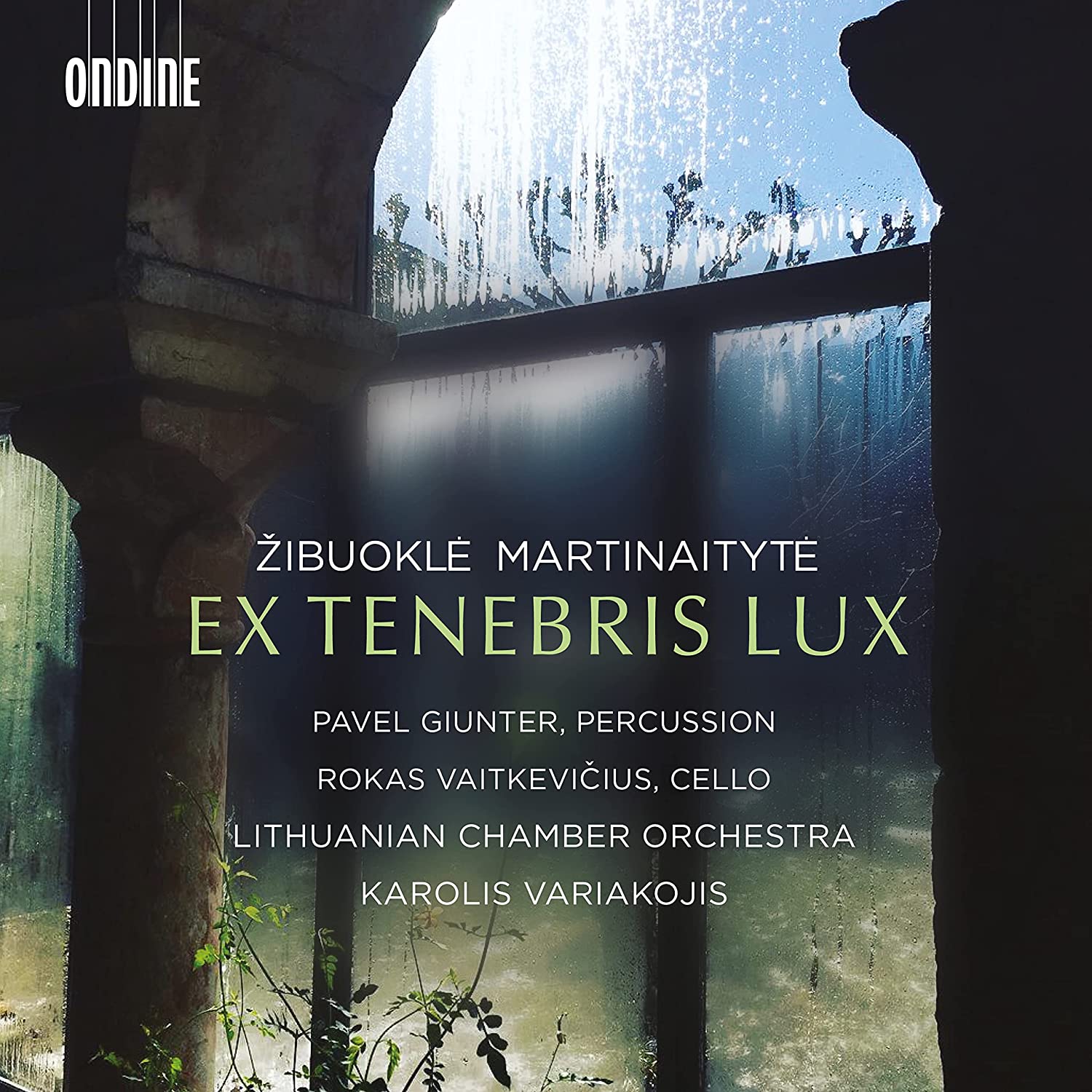 Žibuoklė Martinaitytė: Ex Tenebris Lux Pavel Guinter (percussion), Rokas Vaitkevičius (cello), Lithuanian Chamber Orchestra/Karolis Variakojis (Ondine)
The booklet notes for this second Ondine disc of Lithuanian composer Žibuoklė Martinaitytė's music repeatedly mention time, one striking aspect of Martinaitytė's style being her ability to play with our perception of movement and motion. Nunc fluens. Nunc stans., composed in the spring of 2020 takes its title from a quote by the sixth century Roman philosopher Boethius ("…the now that passes creates time, the now that remains creates eternity…"), Martinaitytė inspired by the early stages of the covid pandemic, a period when the idea of a constantly fluid, ever-changing present became instead an endless parade of monotonous days. All of which serves to make one apprehensive about pressing the play button. Fear not - the three string orchestra works assembled here may be intermittently slow-moving but each one makes for thrilling listening. Martinaitytė has always sought to compose music which is beautiful, the chills offset by light and colour. Nunc fluens. Nunc stans. is scored for strings and percussion, the parched textures immediately enriched with low rumbles on vibraphone. There's some wonderful writing for crotales and gongs, both sets of instruments later played with a double bass bow. Take off your watch and hide your phone while listening, and be amazed that this bigboned work lasts barely 16 minutes.
Ex Tenebris Lux's 25 minute journey from darkness to light is equally involving, the gloom more consolatory than depressing. Wallow in the sun-drenched final minutes, the sunrise equal to anything composed by Strauss. 2019's Sielunmaisema for solo cello and strings is the biggest piece here, its four linked movements tracing a journey through the four seasons. This isn't a Vivaldi update; Martinaitytė's unshowy cello writing (beautifully served here by Rokas Vaitkevičius) offering textural contrast to the tutti strings. "Winter" moves at a glacial pace but grips, and "Spring" bursts into life, as if we're watching speeded-up footage of germinating plants. "Summer" is an irresistible blurry haze, and "Autumn" isn't too downbeat, Martinaitytė reminding us that life will return. Karolis Variakojis's Lithuanian Chamber Orchestra play with stylish authority, and Ondine's rich deep recording won't disappoint.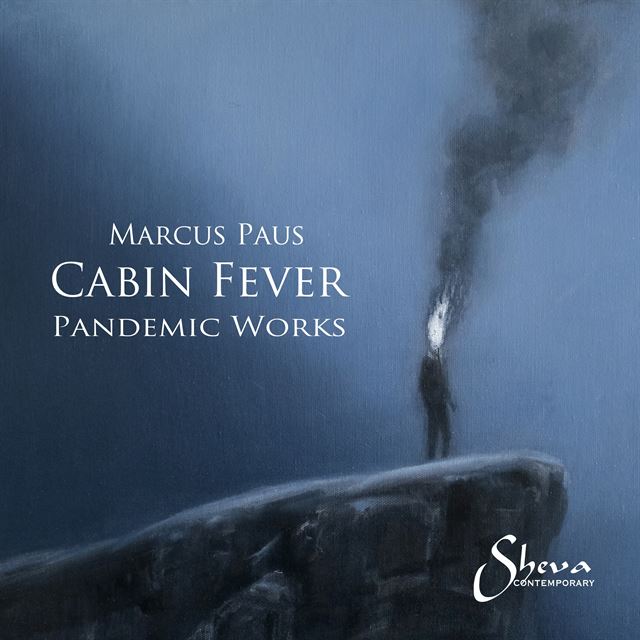 Marcus Paus: Cabin Fever – Pandemic Works (Sheva Contemporary)
Here's yet another Covid-related release; happily, as with the Martinaitytė reviewed above, this double album is well worth hearing. Norwegian composer Marcus Paus wrote the works collected here for friends and colleagues, "in an attempt to alleviate some of the ennui and uncertainty that affected us all." Uncertainty certainly afflicts the Two Eldritch Songs, dark but catchy settings for tenor and piano of verse by the horror writer HP Lovecraft, three of whose short stories provide the subtitles for the movements of Paus's Violin Sonata. It's a terrific piece; the opening "Beyond the Wall of Sleep" has an epic sweep and swing, the closing "Dreams in the Witch House" a thrilling molto perpetuo. All brilliantly played by dedicatees Bjarne Magnus Jensen and pianist Ole Christian Haagenrud, Jensen equally magnetic in The Wounded Angel, a solo violin sonatina inspired by a fin de siècle Finnish painter. The title track, Cabin Fever, is a melancholy but lyrical vibraphone piece, Anders Kregnes Hansen both striking and bowing the instrument's bars.
Disc 2 features live premieres of two concertante works taped in Tromsø Cathedral. We're told that this was "just as society was opening up" but dates aren't given. The Arctic Philharmonic is led by the great Henning Kraggerud. Voyage, a single-movement violin concerto performed here by Miriam Helms Ålien. It's attractive but unmemorable; more fun is Decameron: Concerto Rifugio for guitar and strings, soloist Petter Richter keeping us entertained while waiting for a plague to pass. The 14 short, contrasted movements contain plenty of stylistic variety, and the tutti string writing never overshadows the soloist.
Strauss: Three Tone Poems Cleveland Orchestra/ Franz Welser-Möst (Cleveland Orchestra)
Reading the track timings got me interested before hearing a note, Strauss's Don Juan lasting just over 15 minutes and Till Eulenspiegel barely 14. My expectations weren't disappointed; this is one of the best Strauss discs I've heard in years. The playing is terrific; Don Juan leaps into action with a winning blend of heft and grace, Franz Welser-Möst's Cleveland Players alert to every change of tempo and dynamic. The lead-in to the great second theme is glorious, oboist Frank Rosenwein deserving a shout out. Massed horns thrill in their big moment. It's joyous, edgy stuff, the anti-hero's abrupt demise genuinely surprising. You really believe he'll survive. Till Eulenspiegel is better still. Recently appointed Principal Horn Nathan Silberschlag gives us one of the cheekiest, boldest solos on disc. I've not associated Welser-Möst with humour before, but this is a genuinely funny performance, Till's increasingly outlandish exploits depicted with real affection. High winds screech as Till begs for mercy, and the redemptive coda is joyous. How can so much be packed into such a short space of time? is this Strauss's greatest orchestral work? Quite possibly.
Strauss's first tone poem, Macbeth, is an entertaining curtain raiser. Listening to this swift, dynamic performance will have you wondering why it's so rarely heard. The exposed brass writing is well-served, and the piece sounds so cogent and mature. An essential purchase. Yes, it's less than fifty minutes of music, and the packaging is ungainly, but the sleeve notes are excellent and the live recordings are full of punch and colour. You need this disc.
BB Cooper: Brontë Cello Suite Evie Heyde (cello), Ian McGregor (piano) (Artfield Music)
London-based composer and knitter BB Cooper's Brontë stage musical was the source for this extended suite of character pieces for cello and piano. The arrangements feel right, Evie Heyde's rich tone well-matched for the more introspective, buttoned-up numbers. "Howarth" is a good example, a gently melancholy portrait of grey skies and repressed emotions. Even a maypole dance sounds more dutiful than celebratory. Passion and life are found in numbers like "Books", the act of reading offering a Charlotte Brontë a means of escape.
Charlotte's feistiness and strength of character are nicely conveyed in "What can I do?" and "Face the Sun", the faster-paced moments suggesting an improvised film score. Pianist Ian MacGregor offers excellent support. Engaging, enjoyable music.
This is wonderfully sensitive, infinitely delicate playing
Explore topics
Share this article