Billy Bragg in support of The Leadmill, Facebook Live review - a fundraising success of a lounge act |

reviews, news & interviews
Billy Bragg in support of The Leadmill, Facebook Live review - a fundraising success of a lounge act
Billy Bragg in support of The Leadmill, Facebook Live review - a fundraising success of a lounge act
Keeping the red flag flying, even in lockdown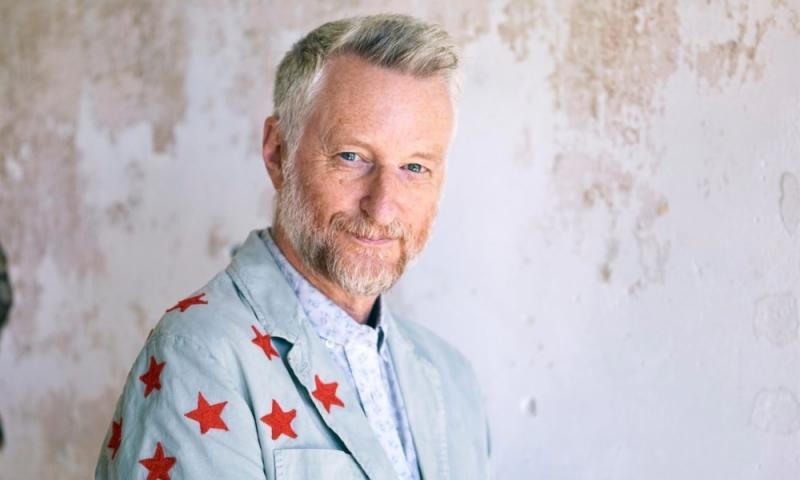 Bragg: a lounge act in his own lounge
On Saturday there was a stark choice: BBC TV's not-the-Eurovision special or Billy Bragg live on Facebook in support of The Leadmill's campaign to raise vital funds for both the iconic Sheffield venue, 40 years old this year, and the Music Venue Trust Crisis Fund. So no choice at all, the canning of Eurovision being one of the few plus-points of lockdown.
As Bragg later observed, his job will be one of the last to come back "so now I've worked out how to do this perhaps I'll do a few more down the line." He reminded everyone to hang on to their tickets because he'd be back next year for sure.
For some 70 minutes, around 5,000 people from around the world came together to watch the Bard of Barking: people from Birmingham, England and Birmingham, Alabama; from Minneapolis and Manchester, Stockport and Stockholm, Mull and Marin, Northampton and North Carolina. There was even someone from the Ukraine. John Lennon ("the Ukraine girls really knock me out") long ago instructed us to "come together" and here we all were, together in a world wired beyond Marshall McLuhan's wildest imaginings.
Bragg seem to be telling us he was a bit of a technophobe, but he'd "had a go last weekend with friends, to see what was possible" and he credited his partner and "design consultant" Julia Wills with having "fabulously dressed" his living room and for getting the whole thing together. With three guitars – a Martin, a Gibson, and a Fender – all within reach, he perched on a stool and sang, dispensing social commentary along the way. He sported a burgundy shirt with Western touches and a woman named Tara McMahon commented approvingly on his white hair and beard. Bragg chatted on: "It's a weird thing, no applause… I never wanted to be a lounge singer, but I'm singing in my own lounge! No one can heckle." "I'll do the harmonies for you, Uncle Bill," one of several relatives commented.
He opened with "Sexuality" and followed up with "Can Anybody Hear Me Out There?", observing that "songs take on a different meaning, don't they?" He went into "A Lover Sings", assuring everyone it was written "before a time of social distancing". That sent Bragg off on a riff.
"It's an oxymoron, social distancing. I prefer spatial distancing… To me during this period the word 'social' has a very important role to play… What's come forward is social solidarity, a brilliant development." He hoped social solidarity would continue.
"Less chat and more tunes," commented Jeff Moss, irritably, as Bragg continued, explaining that he'd changed his guitar strings for the gig because, like him, they were "a bit rusty". "Socialism of the Heart" was next up, followed by "King Tide and the Sunny Day Flood" and a chat about "a long-term commitment to saving the environment" when we come out of "confinement".
He dusted off "Rock Island Line" for Richard Hawley, who'd texted him from Sheffield. "I know he likes skiffle – Lonnie lives!" He fumbled the lyrics a little but it didn't matter: "It's a busk – we're that far away from standing in front of the wardrobe mirror with a tennis racket." Bragg went on to remind all the musicians out there that they've "got to learn to play live – the only way to make money". He himself loves playing "the black box clubs", small venues where the audience is up close and sometimes personal – there was a row at one just before the election about tactical voting, all resolved later around the merch stand.
He'd been playing for the grandkids, he said, offering a snatch of "Froggy Went A-Courtin'", a children's folk song which Bob Dylan committed to mid-career vinyl, before going into "Way Down Yonder in a Minor Key". Then he turned serious and talked about the problems of domestic violence in lockdown, which introduced "Valentine's Day is Over".
Bragg was thrilled – 5,000 people were looking in, he announced, fans greeting each other through the ether. He was glad government had been supporting the workers but displeased by recent grouches about the cost. He suggested repurposing the £600m earmarked for Trident, which provided the perfect entrée for "Waiting for the Great Leap Forwards".
He closed with a shout-out for the teachers facing down pressure to re-open schools: "This isn't over yet – it smacks of desperation. Solidarity with our siblings in the teaching profession!" He closed with "There Is Power in the Union". "Solidarity forever!" Bragg exclaimed, promising to write another album while he's off the road. It seemed to work: 24 hours later, Leadmill had raised almost twice its £10,000 target.


It's an oxymoron, social distancing. I prefer spatial distancing
rating
Explore topics
Share this article