First Person: composer Cheryl Frances-Hoad on a musical love letter to the natural world |

reviews, news & interviews
First Person: composer Cheryl Frances-Hoad on a musical love letter to the natural world
First Person: composer Cheryl Frances-Hoad on a musical love letter to the natural world
Dara McAnulty's 'Diary of a Young Naturalist' is the basis for a new song-cycle
Wednesday, 24 November 2021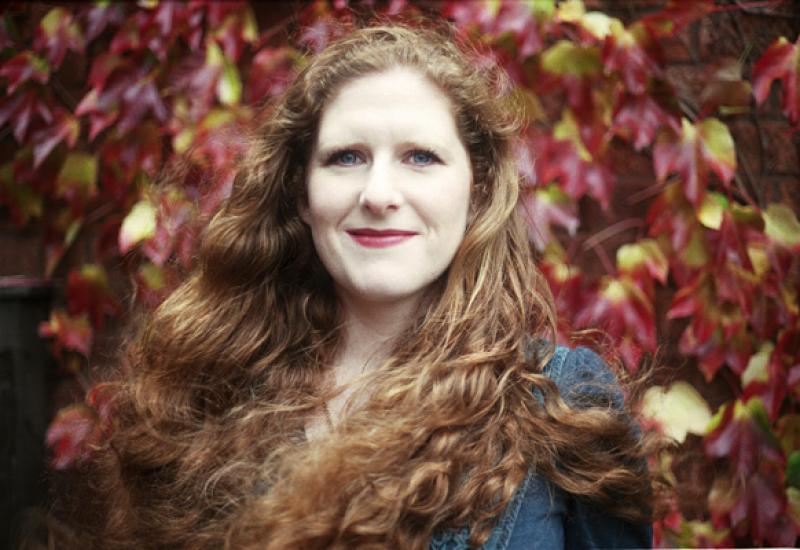 Cheryl Frances-Hoad: ideas at dawn
In the darkness my dreams are interrupted
I see the blackbird in my mind
and the whirring of my brain begins
Scenes from the Wild begins at dawn on a spring day, at that moment between sleep and wakefulness where dreams and reality are intermingled. During the writing of this 70-minute song cycle for tenor and chamber orchestra, I'd often find ideas coming to me at this time of the day, musical fragments waking me before the blackbird had a chance to. One of the joys of setting text as evocative as Dara McAnulty and Amanda Holden's is that it often feels as if the songs compose themselves: (almost) all one has to do is let the imagery subconsciously percolate overnight, and timbres, gestures and orchestrations will suggest themselves in the morning, ready to be teased out and deciphered into notes on the page.
Commissioned by City of London Sinfonia in its 50th year, Scenes from the Wild is a love letter to the natural world based on the teenage conservationist and activist Dara McAnulty's acclaimed debut book, Diary of a Young Naturalist. Adapted by Amanda Holden into a cycle of 26 songs, the book and the musical work trace a year in his life from his 14th to 15th birthday, from spring equinox 2018 to spring equinox 2019. Dara was diagnosed as autistic as a child and this is intimately tied up in both his writing and his fascination for all flora and fauna, as he explains: "nature became so much more than an escape; it became a life-support system" – and today he sees ecological justice as his mission.
By the point at which I switched on BBC Radio 4 to hear Dara reading extracts from his Diary on "Book of the Week", I was feeling pretty desperate, wondering if I was ever going to find a suitable source upon which to base this new work for CLS's 50th birthday. The aim of the commission was to commemorate the orchestra's work in the community, in particular in the areas of adolescent mental health and dementia. At the very beginning of this collaboration, I had the privilege of attending a workshop - as part of CLS' Sound Young Minds project - led by Gawain Hewitt at the Snowsfields Adolescent Unit, witnessing first-hand the enriching effects of communal music-making. But how to turn this experience into what was to be, pre-Covid, an opera? I'd ploughed through around 30 texts by this point, from first-person accounts to plays, and, after months of waiting, had been denied the rights to two novels because they had already been snapped up by theatre and film companies (I consoled myself with the thought that, well, at least I must have a good nose for stories that work dramatically!). And then there was Dara on the radio, his lyrical and evocative prose bringing his relationship with the natural world vividly to life in my lounge. Within a day both I and Amanda had listened to every episode, and within the week we had been in touch with Dara's publishers and were delighted to find that all were receptive to the idea of a musical adaptation.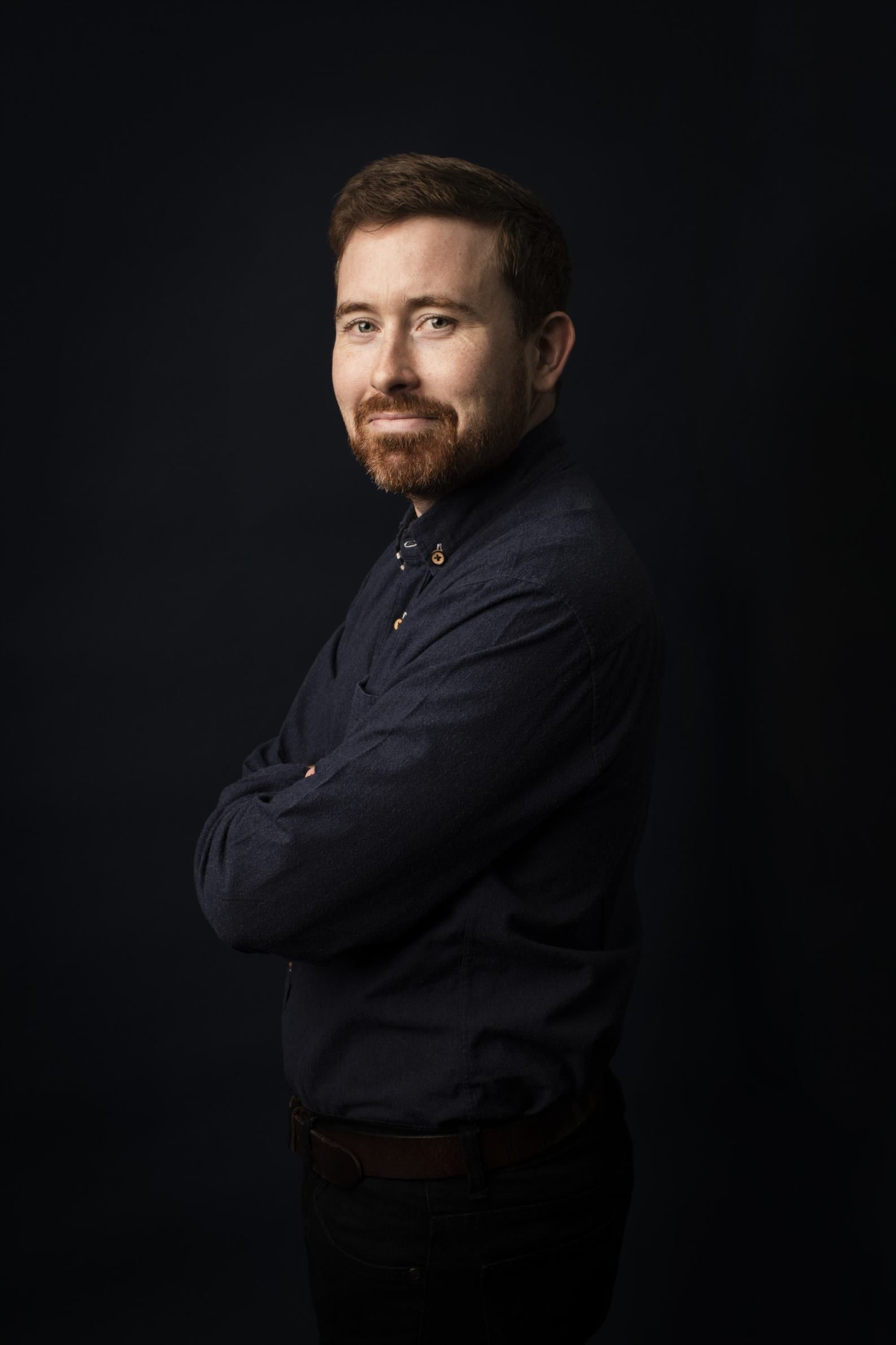 Being commissioned for CLS's big birthday celebration was a huge honour for me, and in this cycle each member of the orchestra is of vital importance, with every one of the 17 instrumentalists taking centre-stage at different points in the work. Whether directly portraying the birds that surround Dara on his family walk (listen out for blue, coal and great tits in the winds, and crows and magpies in the brass) or representing both a goldeneye duck and Dara's inner feelings (as the double bass does, with its rapid demi-semiquavers, in the 23rd song), the CLS players are as much a part of the drama as Dara himself. It's an incredibly exciting prospect to collaborate with tenor William Morgan, conductor Geoffrey Patterson (pictured right by Ben Ealovega) and movement director Sarah Dowling on this project: inhabiting Dara's world and furnishing it with notes sustained me during lockdown and is it hard to believe that such a large-scale piece will actually exist in the real world, outside of my head, after all this time.
I feel incredibly lucky to have had the opportunity to work on Scenes from the Wild with Amanda Holden: every Zoom conversation during lockdown about our project was an opportunity to learn, but our chats were also filled with kindness, humour and friendship. An experienced bird-watcher and naturalist herself, Amanda just "got" Dara, and, in the words of his mother Róisín "highlighted the very best of his gentle, strong and poetic soul". I was perpetually in awe of Amanda's knowledge and experience, but never felt unable to ask stupid questions (it's amazing how setting words to music can make you doubt your basic grasp of English, and I'd frequently be texting to clarify how many syllables a particular word had). It still seems hard to believe that she will not be at the premiere, and her presence will be keenly missed by all during rehearsals. I am just so glad that we were able to meet at her London house, with tenor William Morgan, to play through the vocal score only days before her sudden and unexpected passing. I'm glad I stayed behind for a few minutes, before Amanda rushed off to her next engagement, to agree that, even after this first run-through, it was clear that William also understood Dara's "gentle, strong and poetic soul", and was perfect for the part. The premiere performances will be dedicated to her memory.
Then there was Dara on the radio, his lyrical and evocative prose bringing his relationship with the natural world vividly to life
Explore topics
Share this article