First Person: Royal College of Music Director of Programmes Diana Salazar on a transformation in learning and teaching |

reviews, news & interviews
First Person: Royal College of Music Director of Programmes Diana Salazar on a transformation in learning and teaching
First Person: Royal College of Music Director of Programmes Diana Salazar on a transformation in learning and teaching
The RCM's corridors are quieter than usual but commitment to musical learning resounds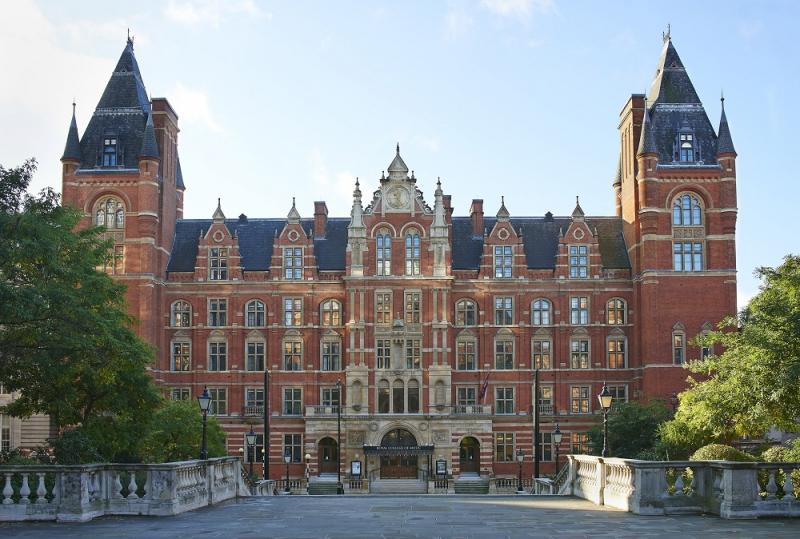 The Royal College of Music in South Kensington
I wasn't the only one who felt emotional when I left our beautiful building in South Kensington for the last time before lockdown. By that stage in mid-March the corridors had become quiet. The sense of loss was palpable: no concerts, no playing together, no conversation, no sound.
The silencing of the
College
felt all the more crushing with our new £40m building development so tantalisingly close to completion.
In the weeks that followed it was tempting to dwell on what we couldn't do. Our student performers, composers, conductors, music educators and performance scientists thrive in a building filled with music-making, performance and collaboration at the highest level [pictured below: the Royal College Orchestra in action]. How could we ever begin to replicate the richness of daily life at the College through digital means? And how could we continue to support, teach and assess our students on their busy, practice-led programmes of learning at all levels; undergraduate and postgraduate students, but also our community outreach, junior department and research programmes?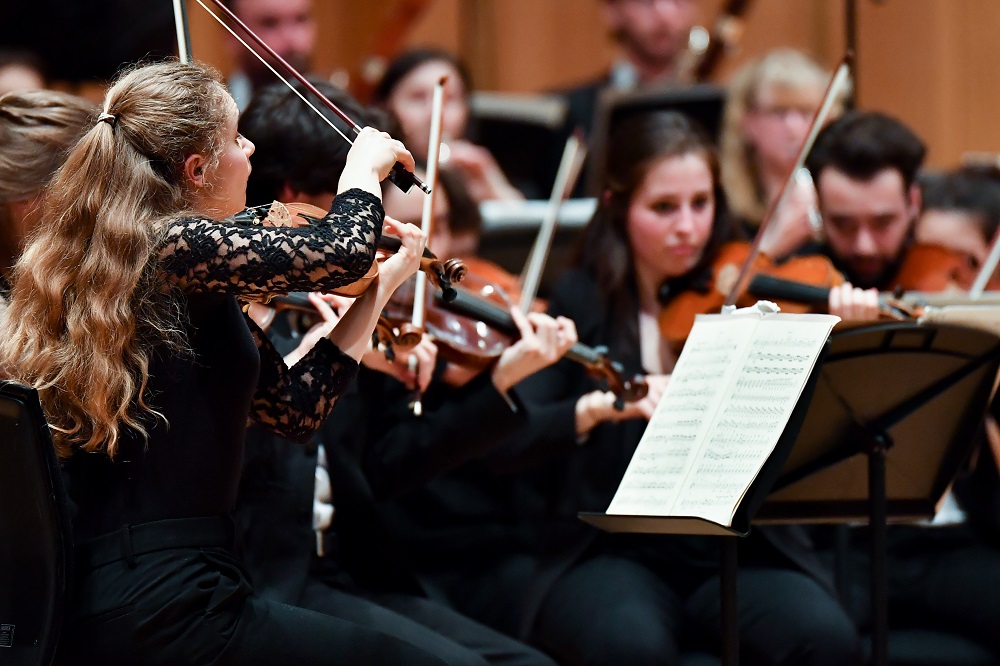 What resulted was the biggest transformation in learning and teaching the College has ever seen. During the spring term, the College's team of outstanding professors continued to teach all of our students, now located across the world, via digital means. Our faculties delivered a newly-designed curriculum of specialist classes to reinstill a sense of musical community and purpose, assessments were adapted in all kinds of innovative ways to enable online submission, students worked together remotely to create new works and recordings, and our careers, counselling, and library services continued to support students from afar.
Yes, there were limitations – we recognise that latency and sound fidelity issues mean digital interactions are far from the ideal for our professional musicians-in-training. But in this far from ideal situation we found ways to enable our students to learn, progress and complete of their studies and, crucially, to support them through these uncertain times. The campus on Prince Consort Road remains our 'home' but for now the College has a distributed presence, defined by the strength of our artistic community and its connectivity. Our student musicians can and will flourish as they continue to be supported by a rich curriculum, their specialist teachers and their peers.
The pivot to digital learning and teaching sounds deceptively easy, but this period challenged the entire RCM community in ways never seen before. The Covid-19 era demands a new kind of sense-making and our new modus operandi is a perpetual state of problem-solving for every aspect of our work, from the micro to the macro. How do we assess conducting digitally? How do we teach students in different time zones? What do socially distanced recitals look like? How do we use this experience of digital delivery to inform the conservatoire curriculum of the future?
To design solutions that enable the College to deliver its core work as an institution of learning, teaching and research, we have had to work together in ways never seen before, drawing upon all of our collective resources to deliver creative solutions. Since its founding in 1883, the College has been a place of learning and creativity, but the last two months have reminded all of us that learning is far from a one-way process and creativity thrives in a collaborative environment. Recent circumstances have challenged all of us, staff and students, to respond and strategize in radically new ways.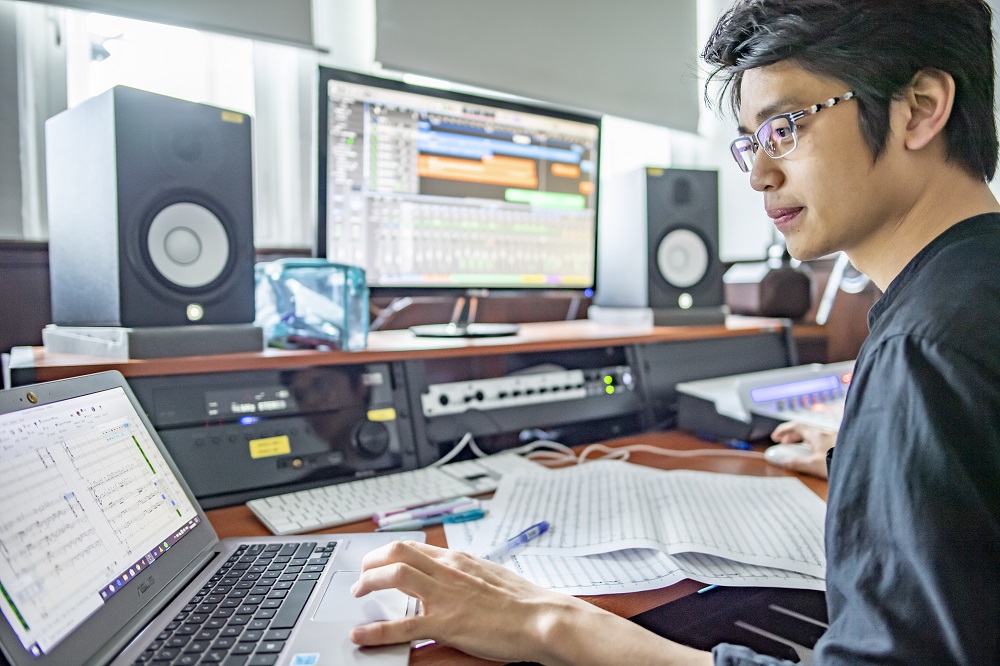 We are all novices in this situation, and we all need to be ready to learn. I for one have learned more than I could ever have imagined over these last two months from colleagues and students across the institution. This crisis has strengthened our understanding of one another, and I have been humbled by the perseverance, capability and ingenuity of members of our community, many of whom are experiencing their own personal struggles due to Covid.
We are now gradually returning to our beloved campus, where the recent £40 million building development will transform the student experience with new concert venues, cafe space and a state-of-the-art museum. But as we transition back to working onsite, we do so with newfound understanding of the possibilities of a digital conservatoire. Moving forward we have an opportunity to reimagine the ways in which we work, teach, research and share our music-making with others.
The challenges that lie ahead are daunting. The future of classical music performance is unclear and higher education is experiencing a paradigm shift. As we horizon scan to plan for the future, we recognise that rather than following a route "out" of this situation we must prepare for a process of change and adaptation. Our planning needs to be multi-dimensional, designing solutions for multiple scenarios, timelines and spatial situations in close consultation with our staff, our students and the industry.
In these challenging times the RCM community is united by a common understanding of the value and power of music to inspire, console, nurture and to bring people together, even during times of lockdown. The sound of the College lives on and we look to embracing the future of post-Covid conservatoire education with newfound skills, understanding, agility and optimism.
Rather than following a route 'out' of this situation we must prepare for a process of change and adaptation
Explore topics
Share this article