Under the Silver Lake review - fascinating LA noir folly |

reviews, news & interviews
Under the Silver Lake review - fascinating LA noir folly
Under the Silver Lake review - fascinating LA noir folly
An indulged director shoots for the moon in a seriously shallow conspiracy thriller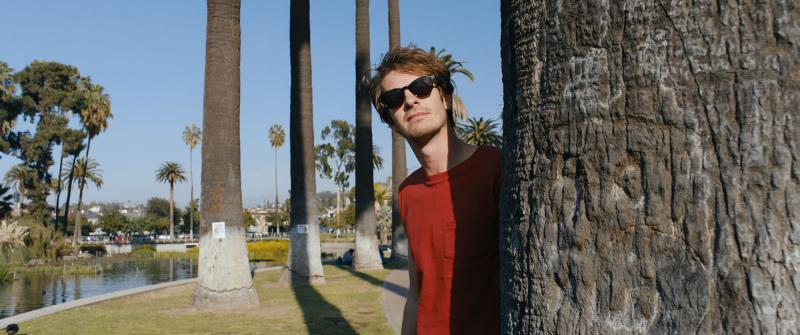 Down these ironic streets a man must go: Sam (Andrew Garfield) investigates
Disappointment is instant, anyway. David Robert Mitchell's second film, It Follows, was a teenage horror tragedy of perfectly sustained emotion.
His third,
Under the Silver Lake
, seems superficial and scattershot, a callow effort at a magnum opus, in which the former work's feeling is replaced by pop culture riffs. Keep watching, though, and the superficiality at least has a point, and its lead
actor
, Andrew Garfield, makes its heart beat.
Garfield's Sam lives in LA's Silver Lake neighbourhood, resenting work and so unable to pay his rent. Binoculars to ogle his topless neighbour and phone-calls from his Hollywood Golden Age-fixated mum occupy him, till the arrival of beautiful, Marilyn-obsessed Sarah (Riley Keough, pictured below), and her disappearance the next day, leads him down a rabbit-hole of paranoid conspiracies. Does a naked owl-woman rip throats out at night? Can longed for mystery be found and solved in a vintage cereal box? And what are the super-rich and culture-makers really up to behind the scenes of a world in which they have us connected straitjacket-tight?
A waitress's jiggling breasts in the film's first seconds tell us Mitchell is feeling indulgent. Tone is all over the place. And almost every woman Sam subsequently meets is a docile, hot-panted concubine or prostitute. Maybe this is the director's sweaty wishful thinking. It also fits Sam's fantasy world, formed by a totemic old Playboy with a Russ Meyer cover story, and his crucial immaturity. He's a realistically unadmirable male lead. Though not misogynist but a romantic, he's mesmerised by tits and asses all over LA.
The Nirvana poster on Sam's wall and his chronologically shaky claim to have seen them (if this is now, he would have been 8) are of a piece with a very Nineties film, in which pop culture detritus fills every frame, and lends ironic detachment to existence. This is the desperately nostalgic world of 44-year-old Mitchell, not 33-year-old Sam. It's flat, tacky and not very hip. The closeness of director to his overgrown adolescent protagonist is this film's problem, and the only way it makes sense.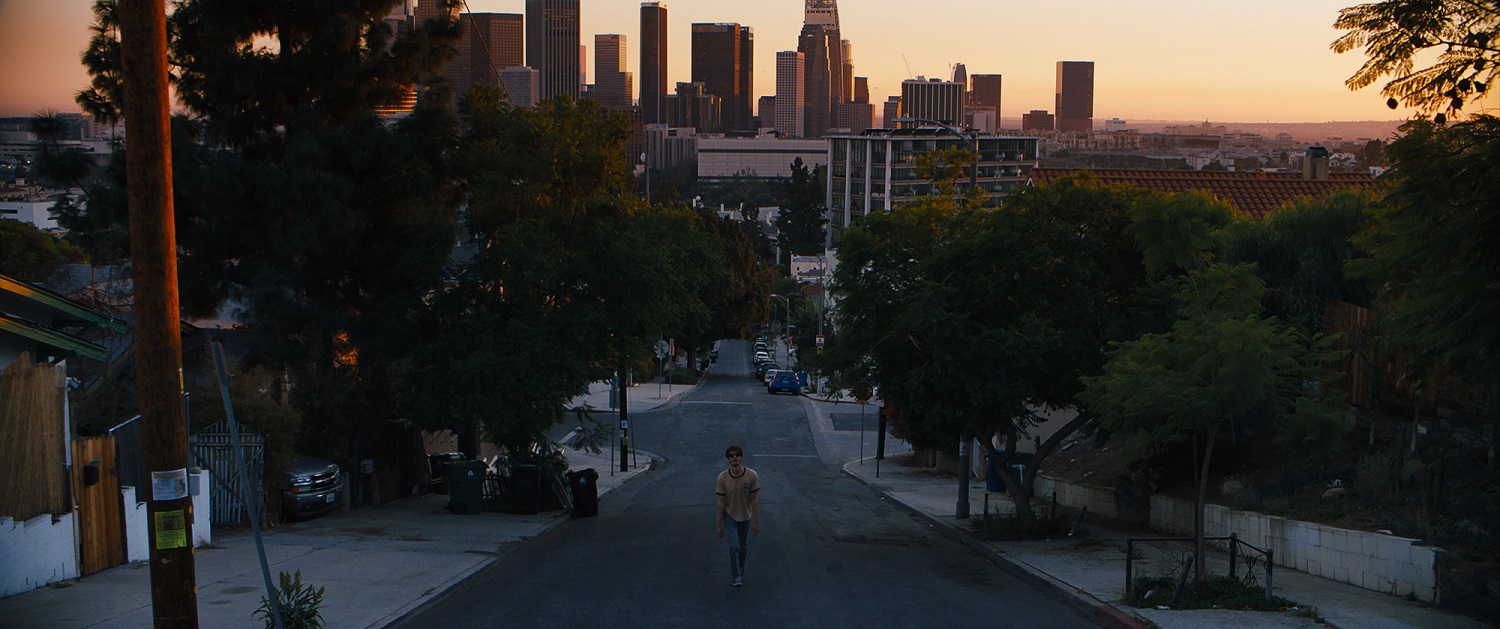 Comparison to the most recent film in its acknowledged LA noir lineage, Paul Thomas Anderson's Pynchon adaptation Inherent Vice, is instructive, as its tale of a hippie gumshoe pursuing a paranoid conspiracy in Seventies LA includes everything Mitchell has been slammed for. Anderson's aesthetic is based on early Seventies porn and Playboy, and the female nudity is more full-on, surely because he enjoys it. But there is genuine erotic heat and worldly languor to his femme fatale. The violence jars in both essentially comic films. But Anderson's feels hard-edged and real. The films even share a climactic put-down of their anti-hero from a contemptuous mogul. But Anderson and Pynchon's post-hippie setting makes its crushing of the Sixties dream resonate further. Anderson is basically better at this.
Inherent Vice also crashed at the box-office and disappointed critics, taking a second viewing for me to love it. Giving Under the Silver Lake the same benefit makes its flaws coherent. They are also ennobled by Garfield's love of Sam. He makes him gangling, ambling, floppy-limbed yet angular, stunned and simmering with rage at his disappointing life, till finding purpose pursuing a woman he doesn't know. His skin looks burned and dirty and he smells repulsive after being sprayed – cursed? – by a skunk. His contempt for LA's homeless hides his justified fear of joining them.
Mitchell's direction fails to discover tragedy in a culture presented shallowly. Garfield finds the genuine melancholy note in his script, creating a great performance which rings long and true. Though close to a fiasco, Mitchell's overreaching is worth more than a mediocre success.
It's a very Nineties film, in which pop culture detritus fills every frame, and lends ironic detachment to existence
rating
Explore topics
Share this article