First Person: 'It's all about deception' |

reviews, news & interviews
First Person: 'It's all about deception'
First Person: 'It's all about deception'
The Ones Below is a new film written by David Farr, who adapted The Night Manager. He explores the common ground between them
Made for each other: Jonathan Pine and Richard Roper (Tom Hiddleston and Hugh Laurie) in 'The Night Manager'
I've been working on two projects over the last four years and like buses they've arrived on British screens at the same time. On the surface they seem very different. My adaptation of John Le Carré's The Night Manager is a huge epic sprawling espionage drama that spans six episodes and several years, moving from the Egypt of the Arab Spring to London, Spain, Turkey and beyond.
My suspense movie
The Ones Below
, starring Clémence Poésy and David Morrissey, is 90 minutes long and set almost entirely in a house in north-east London. It's claustrophobic and compressed, telling the unnerving tale of two pregnant women who live in neighbouring apartments in the same Victorian house.
One is vast and epic, the other focused and personal. And yet I see intimate connections between the two dramas. In essence I think it's because both revolve around the great themes of seduction and betrayal.
John le Carré is the master of attraction and deception. His entire oeuvre is a wonderful and dark litany of broken trusts and secret passions. The Night Manager is no different. Though not a Cold War novel, it carries with it the same cloaked tensions as the great Smiley books. In this case the central relationship of love, hate and betrayal is between Hugh Laurie's Richard Roper and Tom Hiddleston's Jonathan Pine. Roper and Pine are not just conventional thriller adversaries. It's as if they are made for each other. Their psyches are intensely drawn to each other. Perhaps Roper is the father Pine lost many years ago. Pine might just be the son and heir Roper so desperately needs to perpetuate himself into the future beyond his own mortality. This is a very male tale of attraction and betrayal. And with characteristic le Carré skill one is never quite sure which way it will go next. It was for this reason a thrilling joy to adapt.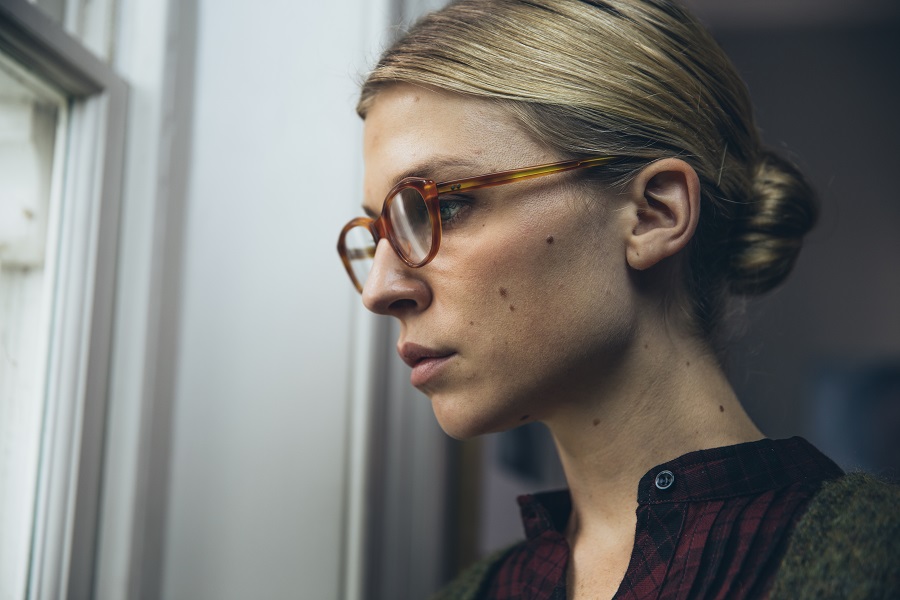 In my film The Ones Below the two protagonists are women, both pregnant, both living in the same Victorian mansion block. Clémence Poésy's Kate (pictured) is a sophisticated modern. She has a career, she enjoys her freedoms and she is unsure of whether motherhood will suit her. By contrast Laura Birn's Theresa is convinced of her right to be a mother. She and her partner Jon (played wonderfully by David Morrissey) have waited seven years to conceive. This is the moment they have been hoping for, dreaming of, and nothing will stop them now.
Kate and Theresa meet, and as often happens with pregnant women, a bond of attraction grows. Kate adores Theresa's positivity, her winning smile, the brightness of her clothes, her garden, her sunny outlook. It makes Kate feel for the first time that maybe motherhood might suit her after all. Theresa is the mother Kate needed to meet, and quite possibly needed to be. Then one night something goes very violently wrong. And the nightmare begins.
In both dramas there is the sense that one character is a kind of mirror or shadow to the other. Roper is Pine's dark shadow, his nemesis, his alter ego. Theresa is the projection of all of Kate's desires and fears.
Perhaps psychological thrillers need this eerie "doubleness". Think of Patricia Highsmith's Strangers on a Train, or Dostoyevsky, or Vertigo. Hitchcock is almost morbidly obsessed with the "other". Rohmer and Chabrol, in their seminal book on Hitchcock locate a Catholic obsession with guilt as the deep cause of this doubling. But in the Jewish tradition of Polanski, Kafka and to some extent myself (pictured above left: David Farr), there is also an obsession with the double. The person you meet might be your enemy, but might also be more you than you are yourself.
Could anything be more attractive? And more frightening?
In both dramas there is the sense that one character is a kind of mirror or shadow to the other
Explore topics
Share this article