Špaček, Czech Philharmonic Orchestra, Bělohlávek, Leeds Town Hall |

reviews, news & interviews
Špaček, Czech Philharmonic Orchestra, Bělohlávek, Leeds Town Hall
Špaček, Czech Philharmonic Orchestra, Bělohlávek, Leeds Town Hall
Stylish playing, unadventurous programming from Prague's finest
Jiří Bělohlávek rehearsing the Czech Philharmonic Orchestra
You've booked the iconic Czech Philharmonic Orchestra and their charismatic chief conductor Jiří Bělohlávek to do a whistle-stop UK tour. Hoorah. But what do you get them to play? The mind boggles with programming possibilities. A symphony by Martinů? Janáček's Taras Bulba? Suk's Asrael? Naah – what you do, inevitably, is look at the Classic FM Hall of Fame and ask them to perform The Lark Ascending and the Bruch G minor Concerto.
Not that there's anything wrong with either piece, but I couldn't help feeling musically short-changed by half of this concert, and wonder if the players felt the same. But it's about the money, isn't it – both Bruch's concerto and Vaughan Williams's short romance pull in the crowds, so playing them both in the same evening will guarantee a full house. And, in the event, both pieces were handsomely done by Josef Špaček. He's the orchestra's youthful leader, combining the post with a blossoming solo career. Špaček is an unshowy, thoughtful player, his stage presence suggesting that he can't quite believe his luck. Bělohlávek has always been a sympathetic accompanist, his stripped-down orchestra really listening to their soloist.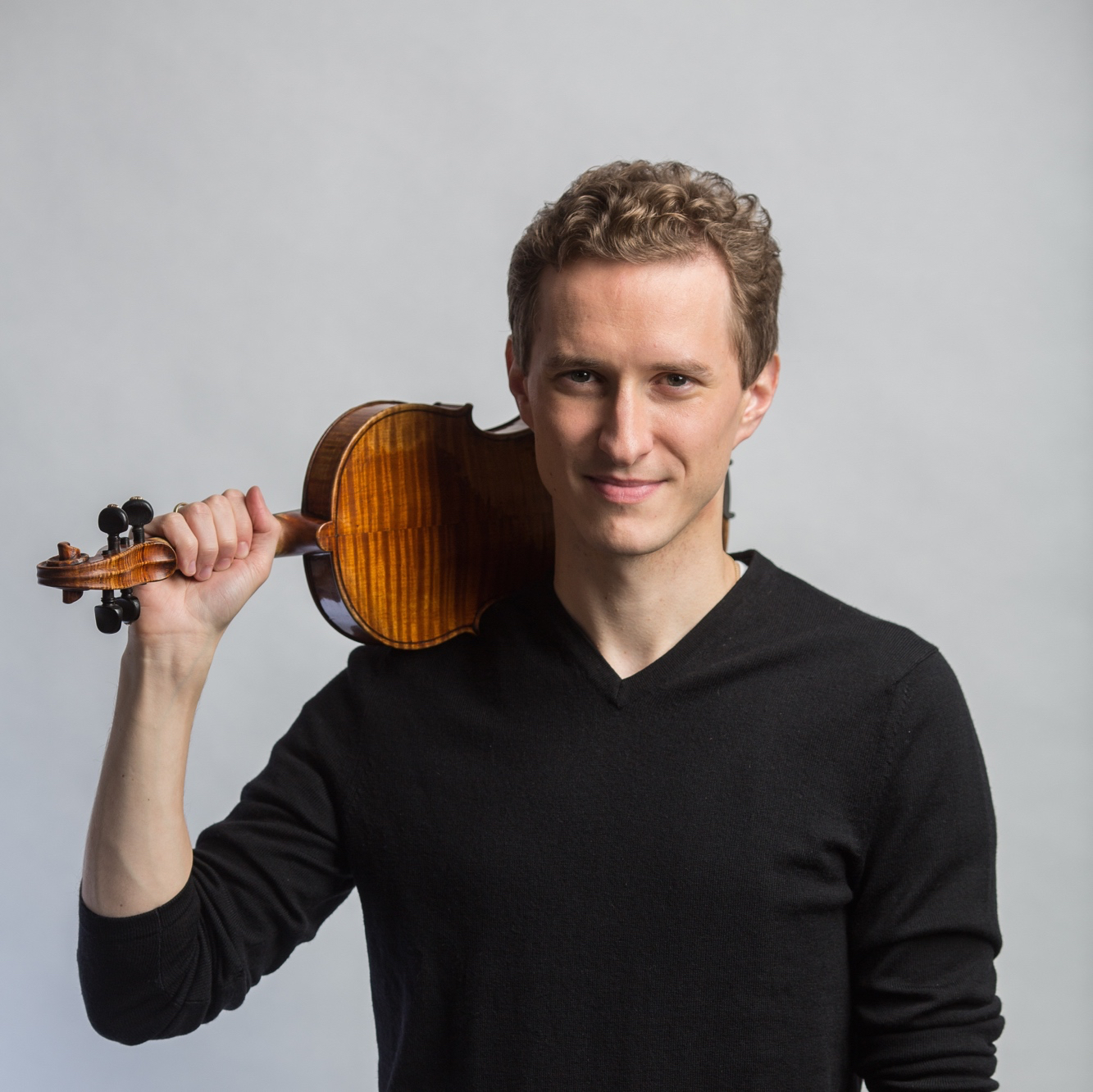 I'm still not convinced by Bruch's baggy first movement, which seems to start several times while leaving its strongest ideas undeveloped. Both slow movement and finale were delectable, however, as was The Lark Ascending. Dreary readings can feel like 40 minutes spent sitting in a damp field, but Bělohlávek's flowing tempi and transparent textures allowed Špaček (pictured right) to soar. His pianissimo tone at the work's close was a thing to wonder at, even silencing this venue's resident coughers.
We did get some Czech music at the start of the evening: two of Dvořák's Slavonic Dances in performances of lithe charm. Bělohlávek's string section were on superb form, especially with the basses rear centre; their deep, resonant sound proved to be a continual source of delight, as was the sight of eight bows scything in unison. Winds were unfailingly perky, with principal horn and bassoon standing out.
Instead of the New World, Bělohlávek gave us Dvořák's craggy, brooding Symphony no 7 as the main attraction. Listen to this team's recorded cycle of the symphonies and you know what to expect: transparent textures and a very idiomatic, stylish take on Dvořák's dance rhythms. Cellos and basses growled promisingly at the outset. But the work's darkness and menace took a little too long to emerge. Desperation and despair only arrived in the coda, thanks to some matchless solo work from clarinets and horns. The Poco Adagio's Wagnerian allusions were made clear, the lower brass writing suggesting Bruckner. A sly, skittish Scherzo bounced along, before Bělohlávek gave us a snarling Finale, hotfooting towards an unexpected major key close. Magnificent stuff, as was the "Dance of the Comedians" from Smetana's Bartered Bride as an encore: how good to hear this music played with such style and colour by a full symphony orchestra, instead of a cramped pit band. Can we have some Martinů next time, please?
Cellos and basses growled promisingly at the outset
rating
Explore topics
Share this article