Cans, Theatre 503, Battersea |

reviews, news & interviews
Cans, Theatre 503, Battersea
Cans, Theatre 503, Battersea
Grief takes centre-stage in striking new drama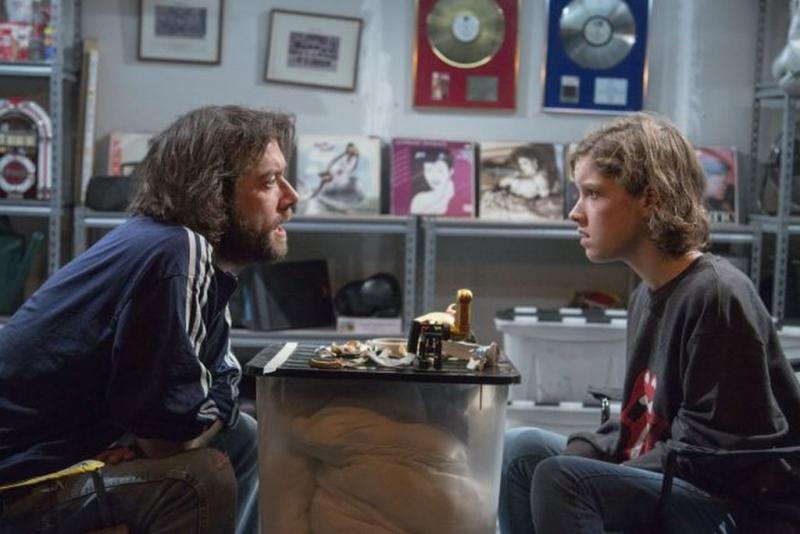 Rhyming names: Graham O'Mara as Len with Jennifer Clement as Jen
Meet Len (Graham O'Mara), a man-child stuck in a world where "gaytard", "bender" and "spastic" are (to him, anyway) harmless insults. He throws them lovingly at niece Jen (Jennifer Clement) to help cheer her up as she struggles to deal with the suicide of her father, who also happens to have been Len's more widely-known brother.
As you might imagine, Len's counselling tactics strike a dull note with his 19-year-old niece, but nothing that a couple of cans of cider, Stuart Slade's gently witty writing and some fine performances can't put right.
Slade handles grief with a wry smile and a knowing nod to its vast complexity. Peppering his 80-minute piece with silly jokes and dollops of nostalgia, he gets his characters through a particularly tough family loss. It turns out that Jen's dad and Len's brother was a much-loved radio personality possessed of both celebrity status and a knighthood across a career spanning thirty years. But in his last year, numerous people including former colleagues, fans and work experience students claim that he sexually abused them some years before. Sound familiar?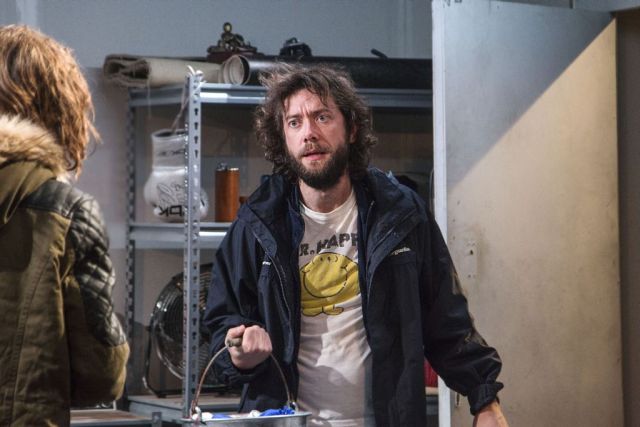 The obvious narrative difference between Slade's play and recent headlines has to do with the fact of Len's suicide, which in turn leaves Jen to face the mounting public prejudice on her own. And from the moment we find her sitting glumly in her basement, Jen is given over to unanswered questions of justice and humanity as she tries to accommodate the gathering charges against the very present ghost whom she once called her father. Clement captures the precise intensity required for the role, allowing us access to a world clouded by unimaginably dark thoughts which the young actress communicates in sporadic bursts of frustration - and worse.
As her sweary lout of an uncle, O'Mara magically gets us to empathise with his character's impropriety as the two generations sift through old clothing and less tangible emotional wreckage, as well. Under Dan Pick's smart direction, O'Mara (pictured above) somehow makes Len's often awkward and uncomfortable outbursts endearing, and Georgia de Grey's set - a garage packed with '80s records and framed discs - provides what clues there are to a nameless character only ever referred to as Jen's dad.
There are some overwritten passages (one involving bubble wrap is especially egregious), and the stream of incessantly offensive insults becomes tiring - however much that may be part of the point. At the same time, the way we deal with death can be inexplicably odd, and Slade is right to locate his story at the juncture of memory and morality in a play that transcends the news-making of late to arrive at its own ripely theatrical destination.
Stuart Slade is right to locate his story at the juncture of memory and morality
rating
Explore topics
Share this article