The Heart of Country – How Nashville Became Music City USA, BBC Four |

reviews, news & interviews
The Heart of Country – How Nashville Became Music City USA, BBC Four
The Heart of Country – How Nashville Became Music City USA, BBC Four
Colourful talking heads bring to life a music both familiar and exotic
Saturday, 08 November 2014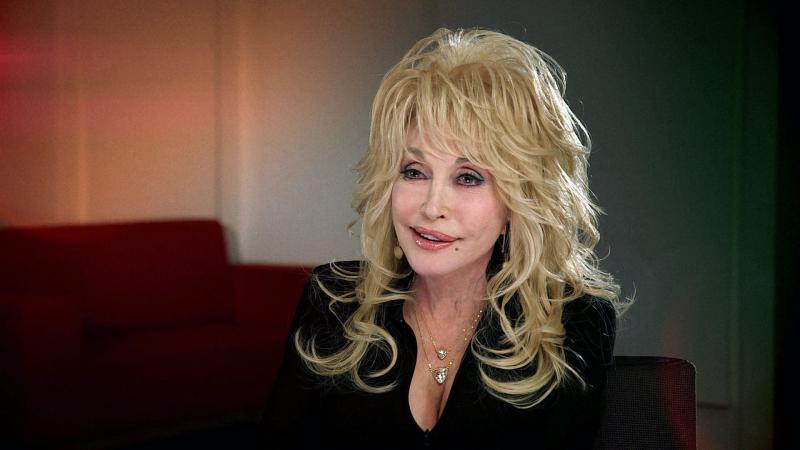 Dolly Parton, one of country's strongest women
It's supposed to represent everything simple and homely, for a white audience at least, its tales of God, family and heartbreak the stuff of everyday America. For British listeners, more at home with "Parklife's" dirty pigeons and cups of tea than Dolly Parton or Johnny Cash, the cultural background needs more sketching in, and BBC Four had its work cut out telling the story of a city, and a music both so familiar and so exotic.
The programme's procession of talking heads had to cover the ground rapidly, without the slick editing of, say, the HBO-made Sonic Highways, in which Dave Grohl and his band Foo Fighters explore America's musical cities. The stitched-together clips, shown in straightforward chronological order, would have benefited from a little more context, but these were plain-talking people, leading extraordinary lives, and with a knack of getting their message across, and most of it was fascinating musical history.
It's nearly 90 years since WSM Radio (the promotional wing of "We Shield Millions", a life insurance company) began broadcasting country music from its iconic 243-metre, diamond-shaped Blaw-Knox antenna (now a part of the Country Music Hall of Fame). Then, in 1925, Nashville's prosperity was based on respectable businesses selling the two quintessential supports of American provincial life, Bibles and life insurance, and several contributors noted that her society then was proper, religious and conservative, worlds away from the shenanigans of, say, Robert Altman's 1975 film Nashville.
The musicians seem warm, original and authentic, while the studio bosses are attributed with every cliché of corporate avarice
For the next 20 years, country music was essentially a regional phenomenon, built on the tension of sacred and secular, the temptations of the downtown saloon becoming the central theme. It was only after World War Two, as large numbers left the rural South for work in cities, that country music's popularity spread in the exiles' record collections. WSM's "Grand Ole Opry", a weekly country radio show running continuously since 1925, established a huge audience with the near-nationwide nocturnal reach of AM radio, and country music stations increased nearly tenfold to 600 during the 1960s.
No sooner was it established as a force in the entertainment business, however, than threats to the Nashville studio system also appeared. First was Elvis's manager Colonel Parker, who bypassed the country music system in the late 1950s by selling Elvis to teenagers. A pattern of regular artistic rebellions against an over-mighty and homogenised studio system emerged early on, and was repeated frequently. Perhaps the most entertaining rebels were The Outlaws, a band featuring Waylon Jennings, Willie Nelson, Jessi Colter and Tompall Glaser which outwitted the country music establishment at its own game of exploiting Southern identity and iconography. The cycle of repression and reinvention continued into the 1980s, when Steve Earle (pictured below) reinvented country, and again in the 1990s, when Garth Brooks did the same.
Despite its reputation for conservatism, country music has given strong women a voice, from Patsy Cline, via Dolly Parton and Tammy Wynette to young singers like Kacey Musgraves. Charley Pride, the first black country singer, recalled the unexpectedly warm reception he had from country audiences during the Civil Rights Movement. Throughout, the musicians seem warm, original and authentic, while the studio bosses are attributed with every cliché of corporate avarice. Some attempt to add light and shade would have been welcome.
The last ten minutes, recounting the scene today, was an anticlimax, betraying somewhat the notion of "music city USA". In some ways, little has changed: journalist Grant Alden explained that country radio still has a template successful artists are required to conform to, something the musicians themselves seem happy to do. We heard from Jason Aldean, who still sings "about bonfires and pick-ups", and the witty, frank Musgraves, straight from the strong country woman ideal. Inevitably, though, this is less exciting now than when the pioneers of female country singing first created the role.
Meanwhile, the example of someone like Sheryl Crow, who came to Nashville to record her last album, Feels Like Home, having previously worked with pop studios, is unmentioned. In some ways, this is the reverse journey of Dolly Parton's 1980s career. If Nashville can create an attractive template to draw in musicians from other genres, the tag "music city USA" might mean something.