The Sessions |

reviews, news & interviews
The Sessions
The Sessions
Helen Hunt stars in a heartfelt movie that's not just about the nudity. Or the sex. Or the paralysis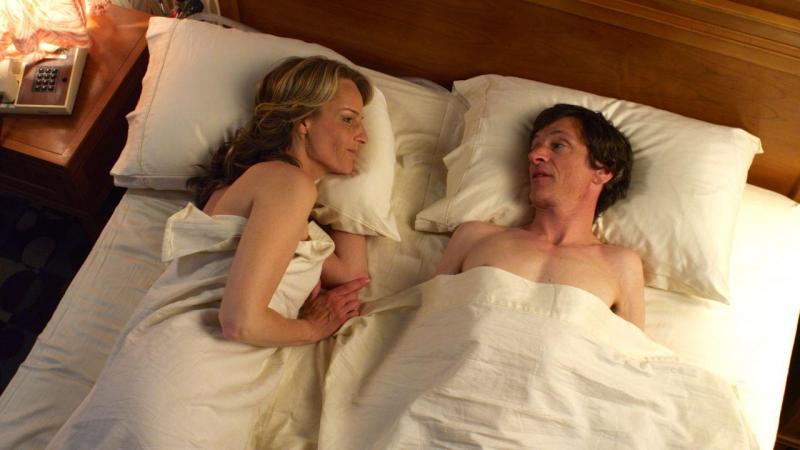 Helen Hunt: Oscar nominated for her role as the gentle, forthright sex therapist Cheryl
"There's a lot of nudity in The Sessions." That's what people will be thinking - and maybe fearing while also being curious - when they consider seeing this uplifting drama. 'Do I really want to see a naked sex surrogate have naked sessions with a naked journalist crippled with polio?
Isn't this going to be maudlin, or perhaps worse,
Oscar-drama territory
?' After all, the film won the Audience Award at the Sundance Film Festival and we all know how 'out there' that could be.
But, instead of some half-baked Kenneth Anger/Warhol take on other people's problems, Polish-born Australian director Ben Lewin comes up trumps with a heartfelt, wholesome look at sexuality's meaning, using the life of Mark O'Brien as an example. O'Brien, a journalist and poet, was paralysed from the polio he contracted as a boy. Boys grow into men and O'Brien is no different. Although a staunch Catholic, he is unmarried and desperately wants to have sex. O'Brien is 'normal' - he just can't move very much - and this is what gives the story a different hue. Mark O'Brien could be any one of us - wanting sex to feel alive and natural but not knowing how to get it.
Hawkes deserved an Oscar nomination for what is an astounding performance
Enter William H Macy as Father Brendan, a groovy, thick-haired priest who listens to O'Brian's confession in the open area of the church (where words like 'erection' don't really fit in too well). Brendan is O'Brien's spiritual guide, reassuring them that God will understand if O'Brien has sex with someone who is not his wife. This is part of the film's charm: although set in Berkeley, California 1988, it feels earlier, more innocent.
O'Brien is a man you cannot dislike. He doesn't have a bad bone in his body, his only flaw is terrible taste in shirts. Thankfully, O'Brien is played by John Hawkes, an actor who has paid his dues in character roles and who rightfully surfaced with an Oscar nomination in Jennifer Lawrence's breakout film Winter's Bone. Hawkes is supremely talented and, like Daniel Day-Lewis in Lincoln, he went deep method to capture O'Brien's wasted look.
Helen Hunt, already an Oscar winner, has been nominated for another Oscar this year for her role as Cheryl, the private and somewhat privately bullied, sexual surrogate who comes to Mark's aid. It's not just the nudity that we like about her: its the fact that it's not a big deal to her that makes the role work. In truth, however, both Hawkes and she deserved nominations for astounding performances.
The supporting cast is also terrific - Adam Arkin as Cheryl's lousy husband, Moon Bloodgood, Rhea Perlman and Ming Lo (who proves there are no small parts) make this a delightful, innocent, pretty little film that deserves the audience attention it gets. In the end, The Sessions isn't about a paralysed man discovering sex is important as a part of humanity, the whole bally lot of us are reminded of that as well.
Watch the trailer for The Sessions