CD: Jeff Wayne's Musical Version of The War of the Worlds - The New Generation |

reviews, news & interviews
CD: Jeff Wayne's Musical Version of The War of the Worlds - The New Generation
CD: Jeff Wayne's Musical Version of The War of the Worlds - The New Generation
The chances of anything coming from Mars are a million to one, they said. But twice?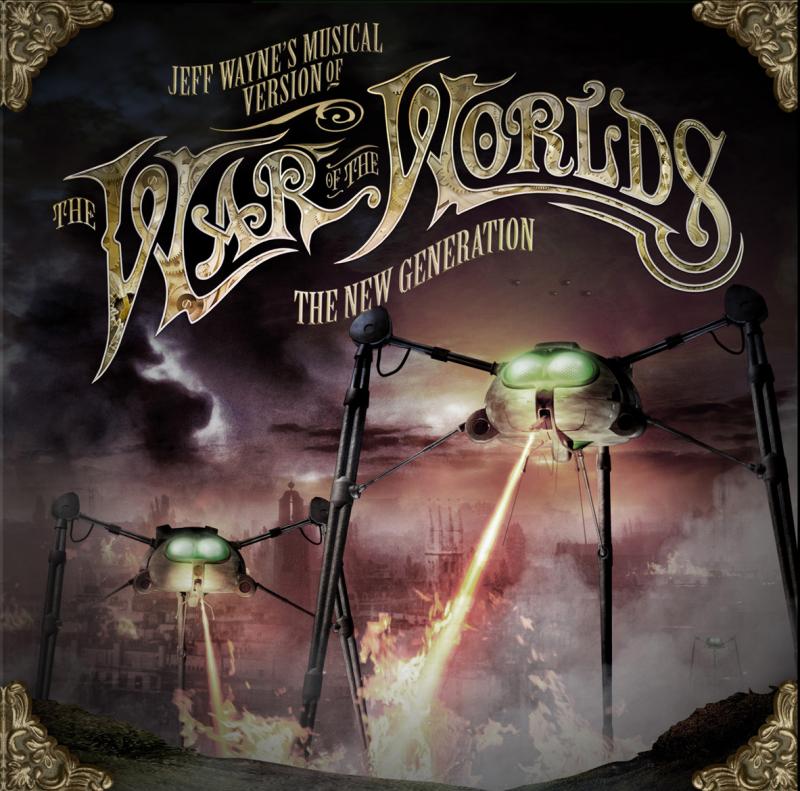 All very Wells: Jeff Wayne relaunches Martian invasion
No one would have believed in the last years of the 1970s that human taste was for concept double albums based on novels by HG Wells about invading Martians. No one could have dreamed that the era which spawned shouty gobshites in skinny trousers would also find house room for the alien union between late Victorian science fiction and pompous orchestral pop. Yet, across the gulf of time we can confirm that this did indeed happen.
And much as they did in the flash-forward conclusion to the original album, the Martians are invading all over again.
Jeff Wayne's The War of the Worlds, many of a certain age will no doubt not admit to recalling, featured Richard Burton and that other noted thespian Phil Lynott plus various recording artistes from the very epicentre of the middle of the road. The reprise – because, yes, it really is happening – finds Liam Neeson replacing Burton on narrative duties (and appearing as a 3D hologram in the forthcoming jumbo arena tour). In place of Justin Hayward to sing "Forever Autumn" in comes knight in white man-made fabric Gary Barlow. And ooh look, to play Wells's sundry characters they've got Ricky Wilson from Kaiser Chiefs ("Brave New World") and Joss Stone ("The Spirit of Man"). They're better at singing than acting. But you knew that.
The notion of a prog rock bedtime story is, if anything, even weirder now than then, when pop music and musical theatre were still eyeing each other suspiciously. And just as monumentally boring, unless one happens to be channelling one's inner adolescent. The arrangements have spent a lot longer in the lab being souped up by boffins in white coats, but otherwise not much has changed. Guitars yowl. Strings exude self-importance. The chugging beat of Wayne's musical narration remains gruellingly earnest. And the Martians are still felled by bacteria. Hello, 1978, you always were the decade's dodgiest year what with "Mull of Kintyre" and the Winter of Discontent and this. It's like stepping into a time machine. All very HG Wells.
Jeff Wayne's Musical Version of The War of the Worlds - The New Generation is on tour from 1 to 19 December
Guitars yowl. Strings exude self-importance. The chugging beat of Wayne's musical narration remains gruellingly earnest
rating
Explore topics
Share this article