Album: Joshua Redman - Where Are We |

reviews, news & interviews
Album: Joshua Redman - Where Are We
Album: Joshua Redman - Where Are We
Redman's Blue Note debut is a disappointment
Saturday, 16 September 2023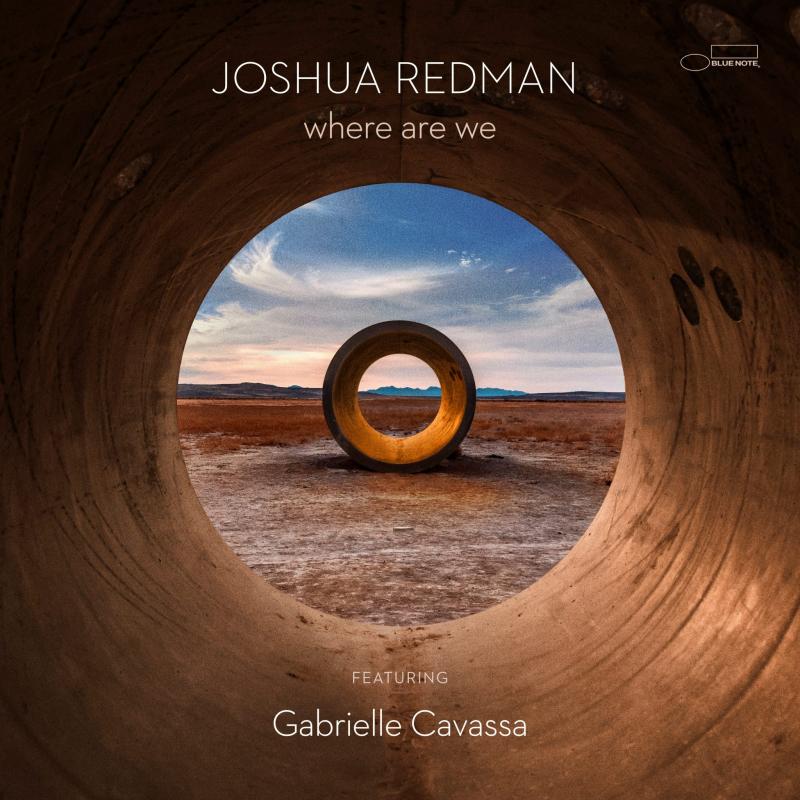 Joshua Redman's latest album, where are we, marks the jazz saxophonist's debut on the Blue Note label, after a recording career which now spans just over thirty years and has many high points, not least his eponymous debut on Warner in 1993.
When announced in May ths year, the label move was, unsurprisingly, described in such a way as to raise expectations. Blue Note President Don Was gushed that Redman was "the living embodiment of the Blue Note ethos". Redman dutifully responded with his thrill at joining the Blue Note family for a "new phase in my recording journey."
Those announcements left a mystery, however: which particular iteration of the Blue Note "ethos" would find its expression in this label debut? There would be no shortage of possibilities. Might it be any of a dozen or so masterpieces on the label by Dexter Gordon? Redman once said of Dexter Gordon's playing that it had made him aware that "if you have the sound, all the ideas and vocabulary flow through it," a eulogy which speaks volumes about Redman's own playing. Or maybe Hank Mobley...or Bobby Hutcherson...?
Er, no. It is another, more recent phase of the Blue Note story which is evoked by what is now being billed as "Joshua Redman's first-ever vocal project". The strongest resonance here to the history of the label is to the period most strongly associated with the deepest of spiritual awakenings and warmest feelings...but not in the label's soul, rather in its bank account: the era of Norah Jones and Come Away With Me.
The album features California-born, New Orleans-based singer Gabrielle Cavassa (b.1994), winner of the 2021 Sarah Vaughan competition. On where are we, there is, then, a decidedly soft-centred, easy-listening focus. It is to be heard, for example, in the final track, the song whose title has been adapted for the album title. We hear a torch ballad which Cavassa sings at the same woozy tempo Johnny Mathis chose when he recorded it with full orchestra: the 1937 Jimmy McHugh song "Where are You?".
Joshua Redman's contribution to it is the kind of one-chorus stand-alone solo one might associate, say, with Joel Frahm in his era of working with Jane Monheit. Commentator Charlie Rees wrote perceptively in a recent profile of Frahm: "Now in his early 50s, Frahm is a confident, assertive and dominant bandleader in the mould of a Chris Potter." It is curious to witness Redman and Frahm, born in the same year, now travelling in precisely opposite directions to each other.
There is a "concept" behind the album: as Redman states in the marketing copy: "Each of the songs on the album is about, or at least makes reference to, a specific geographical location (city or state or region) in the United States." So, for example, we are subjected to a "By the Time I get to Phoenix", which not only outstays its welcome but also feels like a severe down-skilling exercise for the stellar core trio on the album: pianist Aaron Parks, bassist Joe Sanders - and above all of that prince among drummers Brian Blade.
The vocal numbers are mostly ballads, with only the briefest of hints of anything less supine. One of those reveries has a piece of strange Charles Ives-ish insertion. We hear the briefest taste of a lively Thelonous Monk tune "San Francisco Holiday / Worry Later" as a surprising distraction between the (slow) verse and the (trudging) first chorus of "I Left my Heart in San Francisco".
While I wait for someone to declare that this juxtaposition is a true act of genius, I will continue to think of it as more like a slightly perverse box-tick. However, on the positive side, it perhaps also stands as the clearest of hints on where are we that Redman can and will produce a more inspiring and interesting album than this one.
Joshua Redman and Gabrielle Cavassa will be at the EFG London Jazz Festival (Barbican, 12 November)