Album: José James - Merry Christmas From José James |

reviews, news & interviews
Album: José James - Merry Christmas From José James
Album: José James - Merry Christmas From José James
Season's easy listening stupor, sometimes lifted by heartfelt jazz
Thursday, 16 December 2021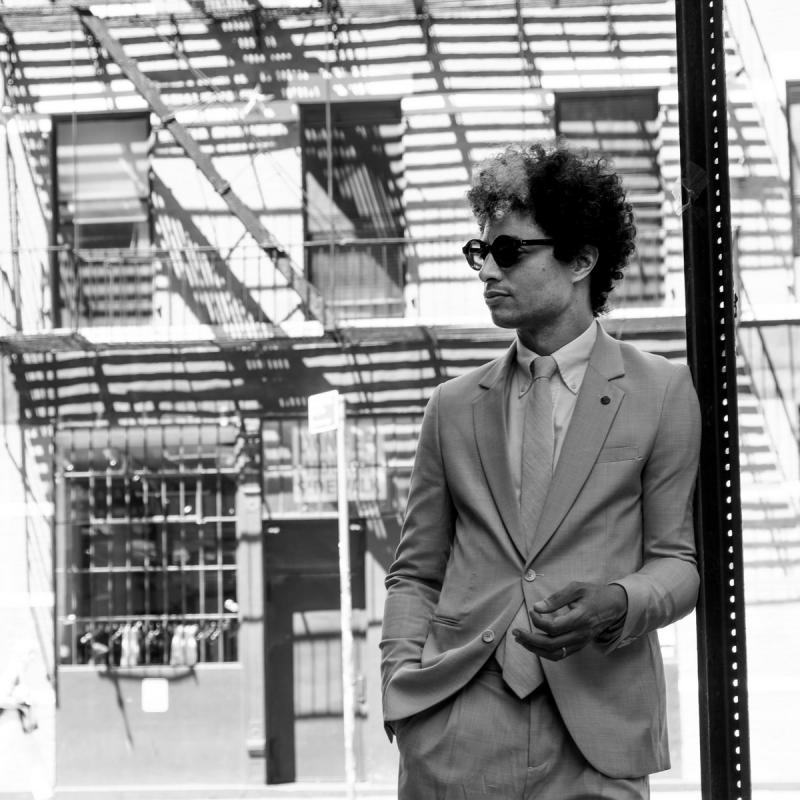 José James regularly steps away from the straight jazz singer berthed for years at Blue Note, pining to be an R&B voice for broader black audiences.
Covering both
Freestyle Fellowship
and Rashaan Roland Kirk on his debut
The Dreamer
(2008), his sensibility straddles sounds and eras which are anyway intimately linked.
This Christmas album is, though, aimed straight at the easy listening heart. The Fifties of Nat "King" Cole, Ella and Sinatra at their most frictionless, as well as Blue Note's more straightahead jazz moments, fill the grooves. The sublimated shadows Gregory Porter found on his tribute album Nat "King" Cole & Me, especially in the hinted lynching of "Miss Otis Regrets", is definitely not wanted on this often soporific journey.
James has spoken of the dreams Christmas and its music embodied during an impoverished childhood, but rarely conjures them musically. The self-penned title track is no less archaically cliched than "The Christmas Song", here a late-night, languid piano trio shuffle. James' baritone's airy grain is an enviable instrument, crooning at cruising altitude on Irving Berlin's "I've Got My Love To Keep Me Warm", and letting syllables hang suspended on Donny Hathaway's "This Christmas". Jharis Yokley's clattering hip-hop snare on the latter for once suggests a more contemporary sound.
This week's dispiriting pandemic news also adds poignancy to "Have Yourself A Merry Little Christmas". First appropriated from Judy Garland's period 1943 heartbreaker Meet Me In St. Louis by US troops facing death abroad, James doesn't emphasise its longing for "happy days of yore". The grim inverse inferred by the insistence that "through the years we all will be together/if the fates allow" stays waiting, if you want it.
The near eight-minute "My Favorite Things" digs deep into James' jazz hinterland, Coltrane's hit meditation on Rodgers and Hart's The Sound of Music standard the clear model as Marcus Strickland's soprano sax breezily sways into the melody, lightly percussive then piercing with soft strength, before giving way to pianist Aaron Parks' romantic intensity, as the music for once finds its own life. "I simply remember my favourite things," James muses on his brief vocal return. "And then I don't feel so bad." He dips into the last words like a sanctuary. What else, again, can we do?
This is an album about both commerce and comfort, rarely balancing the two in its narcotic nostalgia.