Who was St Clair Bayfield? |

reviews, news & interviews
Who was St Clair Bayfield?
Who was St Clair Bayfield?
Florence Foster Jenkins's biographer tells the true story of her common-law husband, played by Hugh Grant in Stephen Frears's new film
St Clair Bayfield around the time he and Florence Foster Jenkins met in 1909
This week Stephen Frears's film about Florence Foster Jenkins opens. It will bring to the widest attention yet the story of a New York socialite who couldn't sing and yet did sing, infamously, to a packed Carnegie Hall at the age of 76 in 1944. Meryl Streep plays her as only Meryl Streep can. But what of the man without whom her story would have been impossible?
Nobody knows anything much about St Clair Bayfield (played by Hugh Grant,
pictured below
) beyond the skeletal facts: that he was her common-law husband and a not very successful character actor on Broadway. So who was he really?
Florence Foster Jenkins first clapped eyes on Bayfield on 14 January 1909 at the Waldorf-Astoria Hotel, where she was hosting a musicale for the Euterpe Club. At the end of her life she still had a clear recollection of spotting his face in the audience. "I was wearing my violet velvet gown," she wrote. "I saw your smile in the audience from my flowers upon the stage and said to myself, 'Why there is a man with the loveliest smile which I have ever seen in my life.' Little did I imagine at that moment, that that smile would bring something into my life for 30 years to come."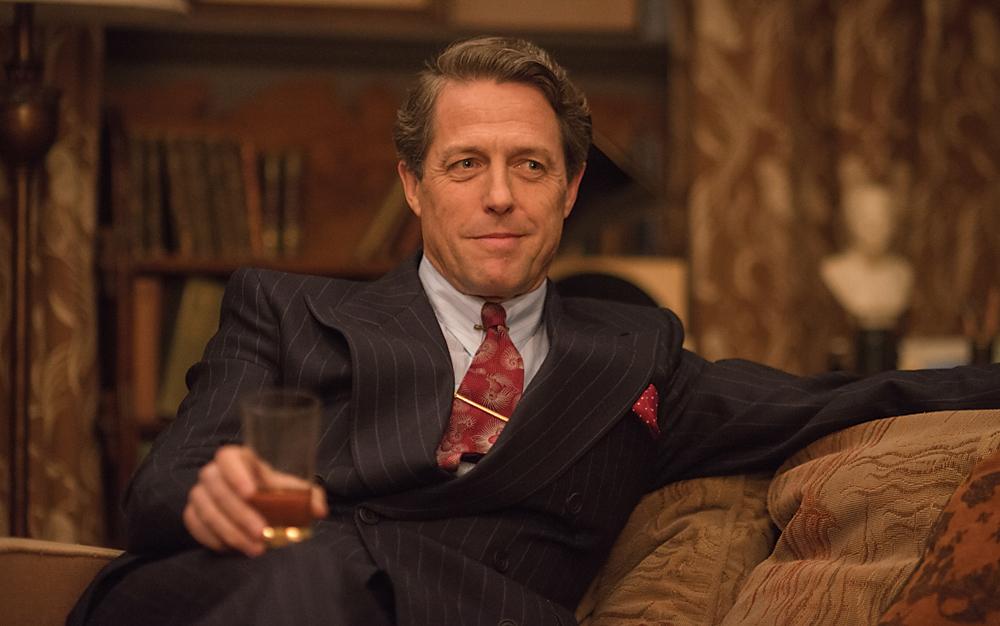 The owner of the smile was tall (six foot three), thin, rangy and English, with strawberry-blond curls and blue eyes set in a long, bony face. He had a forthright nose but much his most prominent feature – an irony, given the identity of the woman whose life he was about to share – was a sizeable pair of ears. At 33, he was seven years her junior. He was a man of culture with a rich orotund voice, an English accent that was starting to fade, charm, intelligence, education and old-world manners. Running through Bayfield's blood was a commodity Florence had been brought up to value: a noble pedigree, even if it did come from the wrong side of the blanket.
His mother's father was the Earl of Ellenborough, a powerful orator and distinguished administrator, friend of and cabinet minister under the Duke of Wellington, who was appointed governor-general of India in 1842. His portrait by Frederick Richard Say hangs in the National Portrait Gallery (pictured below), and bears a striking resemblance to his grandson. After two marriages, one ended by death, the other by a humiliating divorce, the Earl had had enough of matrimony and, not long back from India, sired three daughters via his mistress. St Clair Bayfield's mother Ida was the oldest. His father, the Reverend George Bayfield Roberts, was a talented musician and committed high churchman who was appointed vicar of Elmstone Hardwicke just outside Cheltenham in 1879.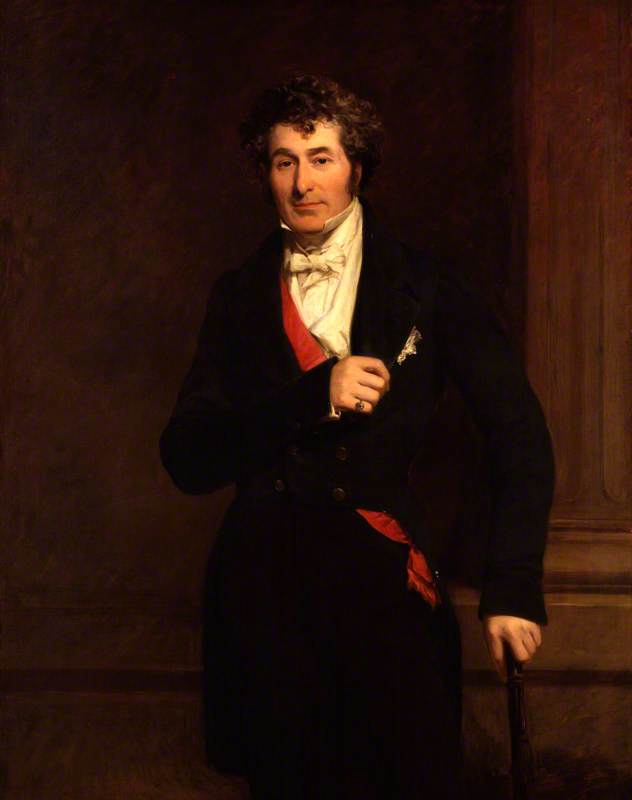 For all the family's aristocratic lineage, not much of the Earl's fortune of almost £60,000 trickled down to his oldest daughter when he died in 1871. There was no question of university for the Roberts children. The oldest boy Aleth went to sea with the merchant service at 12. The young St Clair decided to sail to the farthest-flung outpost of the empire. Once arrived in New Zealand, he tried his hand at anything going: he worked as a sailor, a dairy farmer, a journalist, a horse trader, got a job in a gold mine, on a cattle boat and with the New Zealand Government's Survey Department. He also may have volunteered as an infantryman. But by 1898, the year he turned 23, he had parlayed his way into a touring variety company led by one Master Chevalier. The Auckland Star described Mr St Clair Roberts from England as "a vocalist of no mean ability, possessing a fine baritone voice of good quality".
Rather than stick with his family name, he took the Christian name by which his father was known to fashion a more theatrical handle, and embarked on a wonderfully eventful apprenticeship. At some point he decided that the life of an itinerant performer could be better pursued in Australia. In late 1900 he was making his dramatic debut at Her Majesty's Theatre in Sydney. The play was Henry V, the part was Sir Thomas Grey, who has all of 12 lines. He moved on to a roving Irish troupe which called itself the Royal Dramatic Company without necessarily enjoying any sort of endorsement from Her Majesty. Their calling card was a farce helpfully titled The Irishman. Embarking on a tour of New South Wales, the management placed an advertisement boasting of bounteous abilities in the company: they had "carefully selected the best Dramatic Talent that could be procured at great expense".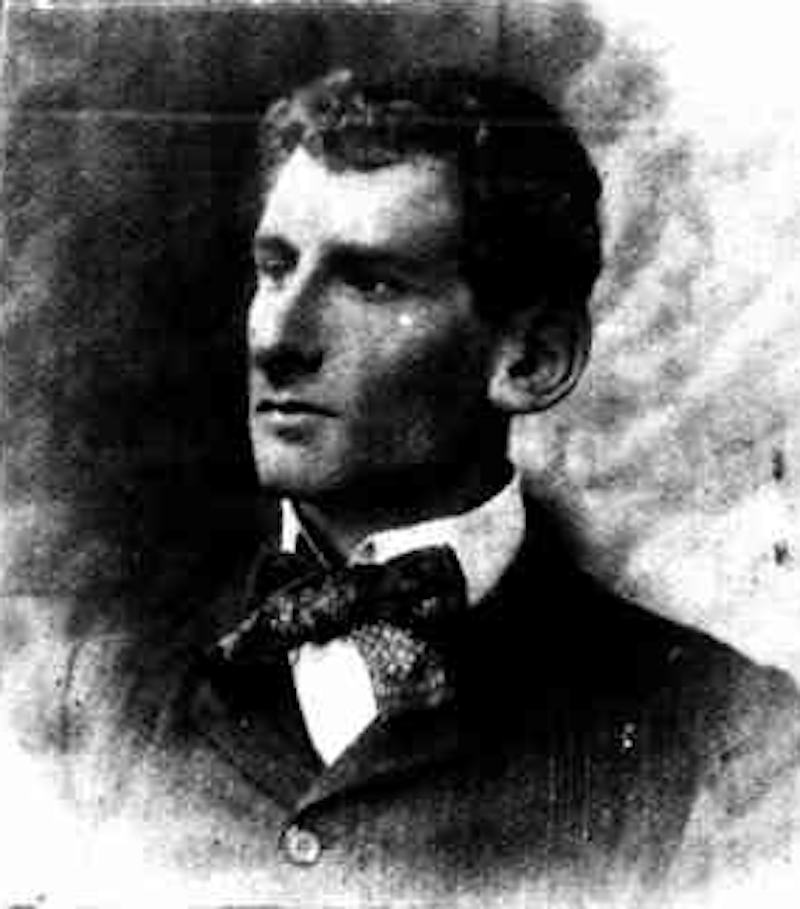 In 1900 Bayfield joined the Hawtrey Comedy Company whose actor-manager William Hawtrey was a friend of his father's. "Mr St Clair Bayfield had not much to do as an inebriated law clerk," said one review, "but he did that little well." He saw a lot more of Australia, from Tasmania to Perth, and Australia saw a lot more of him. A photograph of a lean young man in three-quarter profile with a frothing cravat appeared in the Melbourne Punch (pictured right). The company sailed for New Zealand to tour from Auckland all the way down to Invercargill – the last stop before Antarctica, which Robert Falcon Scott and Ernest Shackleton were currently exploring on the Discovery expedition. Bayfield kept a diary for nine months recording his impressions of rehearsals, performances and theatres but also of the weather and the grandeur of nature.
Next he made his way to New York to join a large company performing the 15th-century morality play Everyman. After the backwaters of Bendigo and Ballarat, Kalgourlie and Palmerston North, the noise and mayhem was a violent shock to the system which clearly appealed. The director was Ben Greet, an actor-manager who toured the classics in England and was now breaking into America, while his American partner was the powerful transatlantic producer Charles Frohman, who would shortly have a big hit in London with Peter Pan (in 1915 he was to be an unlucky passenger on the Lusitania). After Everyman Bayfield continues his travels, sailing to Hawaii to join a company run by actress Janet Waldorf and Mrs Ada Dow-Currier. He played the lubricious Earl of Lovelace in a play about Nell Gwynn and a general in a Napoleonic melodrama called The Royal Divorce. But most of the drama took place offstage as the company's figureheads fell out with each other. It was not a propitious introduction to the ways of female management.
Back in New York his Englishness was a calling card, and he could count on alliances he'd made with more reliable employers. Greet cast him in the eye-catching roles of Shylock's faithless servant Launcelot Gobbo in The Merchant of Venice and the lovelorn shepherd Corin in As You Like It. But England called for real and in the summer of 1904 he sailed home to see his family for the first time in at least eight years. There was plenty that he'd missed. His older brother Aleth had been declared bankrupt after purchasing a church furnishing business which failed to yield the anticipated income, and then died of pneumonia, leaving a pregnant widow and three children under five.
St Clair stayed for two years and worked sporadically in London. In The Era, the theatrical newspaper in which actors placed news of their movements before the days of agents, he had a small weekly ad announcing whether he was either engaged or disengaged. He was as often the former as the latter. Back home in Cheltenham over Christmas 1905 he advertised his availability in the Gloucestershire Chronicle. "Amateur Theatricals. Mr St Clair Bayfield coaches, acts and recites. Late of Court Theatre, London; Shaftesbury Theatre, London; and Ben Greet Company. Terms on application." But the lure of New York called him permanently back across the Atlantic. There he resumed his association with his old employer William Hawtrey, who had brought his Australian production of The Two Mr Wetherbys, a hit London comedy for which he needed convincing English actors. The play's author was St John Hankin, a minor Edwardian playwright who drowned himself three years later (George Bernard Shaw called his suicide "a public calamity").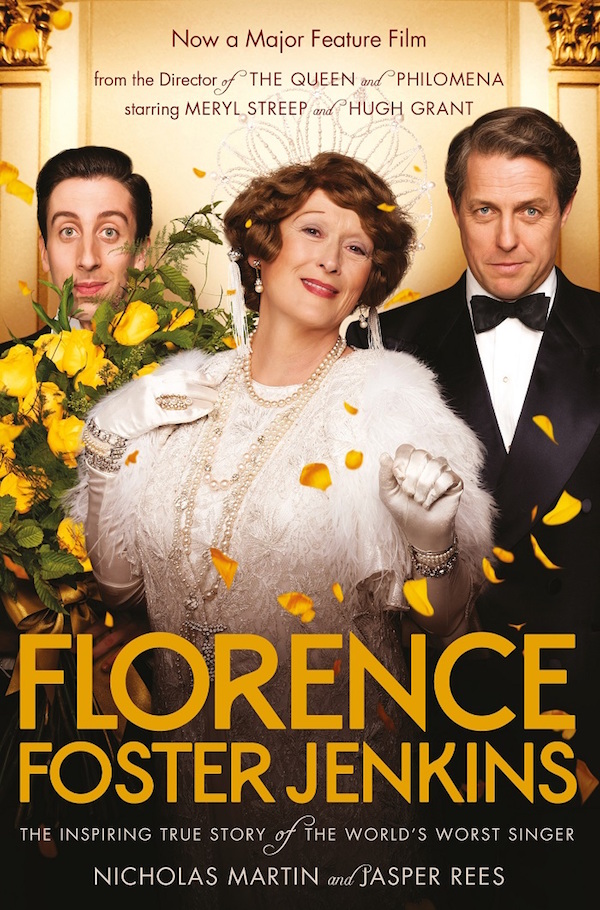 In early 1907 Bayfield was back touring with Greet's repertory company, sharing the stage with Sybil Thorndike and Sydney Greenstreet, then both in their twenties, before joining the cast of Mrs Warren's Profession. The advertising made much of its status as "the most talked of plays of the day!" Two years earlier Shaw's play about the morality of prostitution was closed after one night and now returned only after the producers had taken their case to the courts and, for an added precaution, invited the city's clergymen to attend a performance (more than 300 turned up). In the touring cast Bayfield donned a dog collar and went about his father's business. The role took him to the far ends of the US: Omaha, North Dakota, Utah, Washington. "It is a frank discussion of a serious social condition as it exists in Europe, not America," sniffed a syndicated review. "The sanctimonious of St Clair Bayfield [sic]," it added, "was well interpreted."
By the time he met Florence, Bayfield had been an actor for a decade. He had travelled tens of thousands of miles across the English-speaking world, and seen his name on the same bill as some of the giants of the age. His latest job was at the Knickerbocker Theater off Broadway in a new operetta called La Prima Donna. It was much the most commercial production he had ever been associated with, and he was hoping for a period of settled employment. The auguries were good. Composer Victor Herbert and lyricist Henry Blossom had previously collaborated with the half-Viennese star soprano Fritzi Scheff to create a huge hit at the same theatre three years earlier in Mlle Modiste. Scheff's kittenish allure commanded the astronomical salary of $1,000 a week. When The Prima Donna opened on the last day of November 1908 the New York Times was full of good cheer. "An exceptionally pleasurable entertainment," it purred. "New York is going to welcome The Prima Donna open-handed and keep her for its own for some time to come…" It closed at the end of January.
The show had two weeks to run when Bayfield met Florence Foster Jenkins. He was lonely, feeling the pinch and living at a down-at-heel boarding house on West 23rd Street, a few blocks from the theatre, and long since used to playing second fiddle. It was a role which, offstage as well as on, he would now perform valiantly for the next 35 years.