Paddington 2 review - Hugh Grant's superior baddie boosts sequel |

reviews, news & interviews
Paddington 2 review - Hugh Grant's superior baddie boosts sequel
Paddington 2 review - Hugh Grant's superior baddie boosts sequel
Peruvian immigrant ensures work for British thespians
Thursday, 09 November 2017
Paddington 2 is that rare thing, a sequel that is more engaging than the original by dint of having a far better baddie. In the first film Nicole Kidman's villainess was a bleached rehash of Cruella De Ville or Morticia – and it was far from her finest hour. She simply didn't convince as an evil taxidermist intent on giving Paddington a good stuffing.
The sequel replaces Kidman with Hugh Grant, who steps into the kind of role that the late Alan Rickman once made his own. Grant plays Phoenix Buchanan, a neighbour of the Brown family living in the same chintzy crescent. Buchanan is a washed-up actor reduced to starring in dog food commercials, given to lamenting the lack of decent stage roles and hectoring his agent. The plot revolves around Buchanan and Paddington pursuing the same hand-made pop-up book but for very different reasons.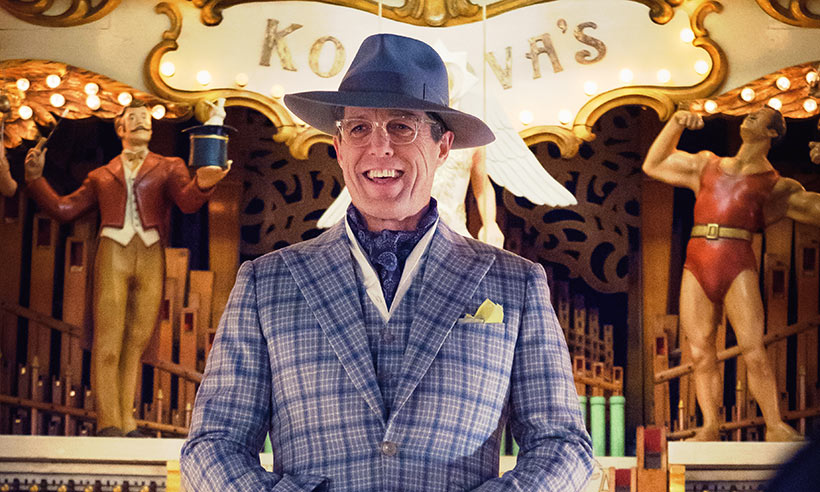 While the bear wants to buy the book as a gift for his centenarian aunt back in Peru, Buchanan knows that it contains secret clues that will lead to a treasure trove of cash. Paddington gets into comic scrapes doing odd jobs to earn enough money to purchase the book, the dastardly thespian deploys all the costumes in his closet to steal it, framing Paddington in the process. Grant (pictured above) is clearly having a whale of a time with the silly accents and outfits; his dancing finale is well worth the ticket price.
The film is something of a rest home for British actors, all of whom provide predictable performances. The returnees include Hugh Bonneville as bumbling dad, Sally Hawkins as kindly mum, Julie Walters as salty housekeeper and Peter Capaldi as the local xenophobe. The novelty acts are comfortingly familiar – Brendan Gleeson (pictured below), Tom Conti, Joanna Lumley, Jim Broadbent, Imelda Staunton and Eileen Atkins all muck in. It must have been like a drama school reunion in the canteen. But one wonders if writer-director Paul King has consciously decided to avoid the criticism Richard Curtis regularly receives for all-white casting; there are also very decent cameos for Richard Ayoade, Sangeev Bhaskar and Meera Syal and much diversity among the minor roles.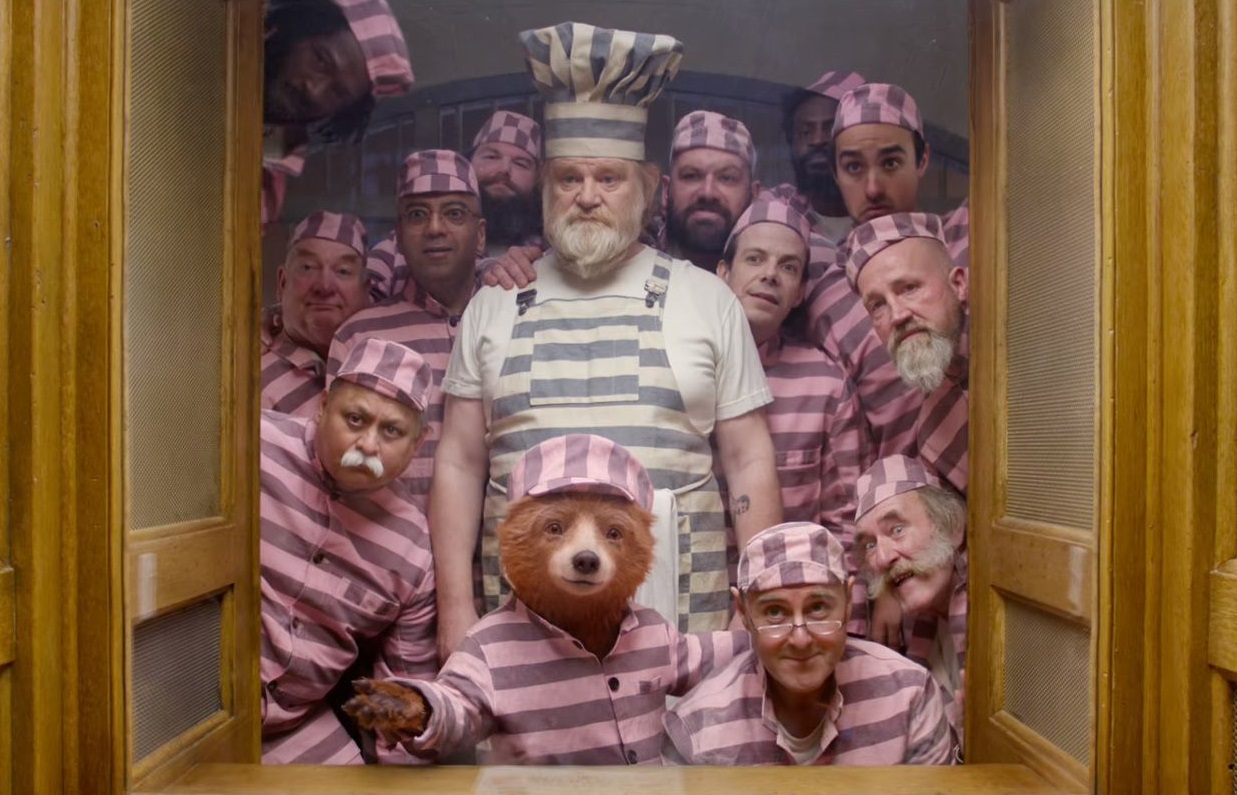 Prettily made with some nifty animation and some very enjoyable slapstick gags, Paddington 2 is ultimately an insidious advert for the capital. This is a fantasy city made up entirely of Instagram-friendly locations – it becomes a game ticking off sightings of Primrose Hill, Little Venice, the Regent's Canal, Portobello, Albert Bridge and St Paul's Cathedral. In King's version of London, even a newspaper vendor can afford to live in a pastel-hued Victorian terrace and (nearly) everyone is essentially nice. It's ironic that a tale of an illegal immigrant from Peru dreaming of bringing his elderly dependent relative into the UK will convince even more tourists to come and enjoy theme park London. If only it also included instructions about which side of the escalator they should stand on…
Overleaf: watch the trailer for Paddington 2